Soils at Guelph welcomes Communications and Outreach Coordinator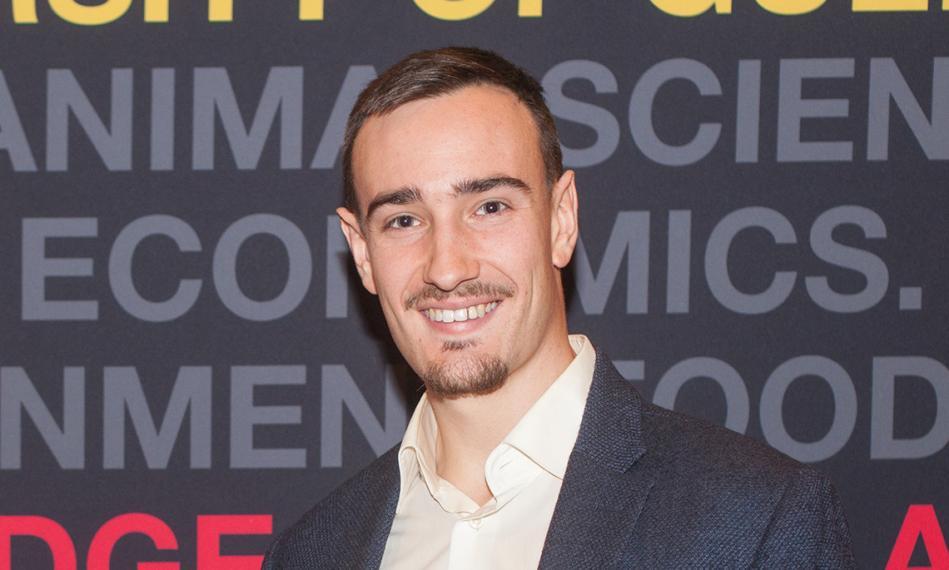 Soils at Guelph, a new outreach initiative of the University of Guelph to connect soil researchers with farmers and consumers from across the province, is pleased to announce Cameron Ogilvie as its new Communications Coordinator. He began in the new role on May 8, 2019.
Profs. Kari Dunfield, Laura Van Eerd and Claudia Wagner-Riddle of the School of Environmental Sciences are leading the new outreach initiative, with Ogilvie working closely with them to advance the initiative.
In this role, Ogilvie will be responsible for brokering knowledge and innovation between industry stakeholders, creating and delivering educational resources, and promoting Soils at Guelph activities and events. He will also collaborate with University researchers and communicators to facilitate better transfer of soil science research with the general public.
His position was made possible through a $500,000 donation for soil health outreach in Ontario.
The joint donation was made by Lillie Ann Morris, Glacier FarmMedia, and Bob Kerr, B.Sc. (Agr.) '68, and Moira Kerr. More on the donation is available here.
"We are thrilled to have Cam join our team as the first step of the five-year," says Prof. Van Eerd. "His dedication and expertise will accelerate awareness of the excellent soil science and sustainable agriculture research we do at the University at Guelph."
"We don't know a good thing until its gone," says Ogilvie. "I spent some time in Haiti in my teen years and saw first-hand the far-reaching impacts that soil degradation can have on communities."
Based on these experiences, he pursued his B.Sc. (Agr.) degree at the University of Guelph with hopes to work in agricultural extension.
"There's nothing I love more than helping different groups of people understand each other, and I hope that over the next five years I can help farmers, researchers, and consumers discover tangible reasons why we're better off working to improve soil health together," Ogilvie says.
Ogilvie also holds an M.Sc. from the Department of Plant Agriculture at the University of Guelph in cropping systems and agronomy. Throughout his studies, he dedicated time to extension efforts targeting producers, academics and other students.
He also currently acts as a strategist with the Ontario Soil Network, facilitating workshops for farmers on soil health topics.
Share this page
News Topics