Teresa's GCUOF & Garden2Table Story
The Guelph Centre for Urban Organic Farming (GCUOF) is a 2.5 acre certified organic farm for sustainable urban food production on the University of Guelph campus. Below is Teresa Viscomi's "GCUOF" story. Her interaction with the GCUOF is through the Garden2Table program. Garden2Table is a program run by the School of Hospitality and Tourism (HTM) in partnership with the Guelph Centre for Urban Organic Farming (GCUOF). Teresa is pictured below with Martin Rona, Garden Steward.

The bus full of grade-school students pulls into the parking lot. They hop off the bus, laughing and shouting, excited to be here. I know much of their excitement stems from being out of class for the day. I hope, however, that many of them are eager to do some hands-on learning. For many of them, this is their first time with the Garden2Table project. For me, my journey with Garden2Table began 8 months ago, over a cup of coffee with a friend.

It was a cold, winter afternoon. While sipping my delicious coffee, a good friend and I caught each other up on our lives to date. I excitedly told her that, after two years meandering through my undergraduate degree, I finally had some sort of direction. I was specializing in Nutrition and Family & Child Studies, intending to educate children about food, healthy eating, and active living. She looked up from her coffee and excitedly asked me if I had heard of the Garden2Table program.

She explained that Garden2Table is a program run by University of Guelph students for credit. Each year, students apply to be a part of the core team. This team manages the three program mandates: facilitating children's programming, raising money to fund the program as well as the Guelph Centre for Urban Organic Farming, and running an interactive display for the College Royal weekend. Each team member manages a different aspect of the program, and the entire team works together to make sure the Garden2Table project is successful.

I was immediately intrigued. Here was something that melded my specializations perfectly, that would allow me to get hands-on experience, and that would earn me a half credit! Pretty soon, I found myself volunteering with the Garden2Table College Royal display. After that, I applied for the team, and was granted a spot on the 2012-2013 Garden2Table core team!

I reminisce about this as the students load off the bus. I ask them to make a circle, which I use to explain how the food we grow in the garden is part of a never-ending cycle, from seed, to plant, to compost, to fertile soil, and back to seed. Then, we traipse down a path, and end up in the Guelph Centre for Urban Organic Farming. For simplicity's sake, I refer to it to the students as the Garden. While standing at the edge of the vast Garden, I see the students look at it in awe. I'm reminded of the first time I did the same, when I volunteered in the Garden over the summer. The greenhouse, the birdbaths, the clearing in the centre of the garden, all of it lends to the rustic and beautiful feel of the space. Here, looking at the land they soon will be working on, the students learn about the history of the Garden. They also learn that it's an organic garden, which means nothing inorganic, such as pesticides, have been used here since it opened in 2008. The students are then divided into groups, with a volunteer heading each group. These volunteers are mostly University of Guelph students, with some alumni jumping in to lend a hand. And of course, the Garden2Table core team is there, leading groups of students, working tirelessly to ensure the visit is a success.

The 2012-2013 Garden2Table core team is made up of 6 students. Michelle and Alex are in charge of planning and running the College Royal display. Aimee is organizing and running our fundraiser, the Community Table Charity Dinner. Our funding, communication, and public relations are overseen by Emily. Megan and I run the children's programming. Megan is a superstar; she contacted all the teachers, and co-ordinated between the schools, the garden, and PJs restaurant to find the best days to run the garden days, something that looked like a logistical nightmare to me. We then set to work organizing the program days. We were responsible for finding recipes that centre around produce from the garden. We also needed to obtain all the ingredients, organise children into groups, plan out which groups would be responsible for which recipes, organise volunteers, and iron out all the fine details. All of this organizing and planning leads us to my favourite part, the Garden visit.

While at the Garden, each group of students is given a different job to do. This is based around what the Garden co-ordinator, Martha, tells us. Each visit results in new tasks to be done, since a garden is ever changing and growing. Some students picked produce, while others hulled beans in the greenhouse. Throughout the visit, the volunteers and Garden2Table members teach their group about gardening, food production, and nutrition.

We spend an hour in the Garden, each enjoying different aspects of the experience. Some students enjoyed tasting produce, marvelling in the fun of eating straight from the garden. Others learned that a garden can also provide medicinal plants. Still other students witnessed plants that had gone to seed, and harvested these seeds for next season. This time of discovery in the Garden is truly magical.

I say magical, because to me, watching children learn and discover new things is a type of magic. Once, while picking kale with my group of grade 4s, one boy spotted a slug on a kale plant, and pointed it out to me. We both crouched down close and watched it move along the stalk. We commented on the interesting way slugs propel themselves along, like a muscle expanding and contracting. And we shared, amidst all the excitement and activity of the visit, a moment of quiet discovery, uncovering even more life amid the thriving kale plants. This quiet, still moment is paralleled with the excitement I saw in the eyes of a boy in grade 7, when he told me how much he loved cooking. While he animatedly told me which dishes he's made, and which ones he aspires to make, I felt inspired to tackle new recipes myself. This moment was equally powerful, as to me, it illustrated what working in a community garden is really about: making connections with other people over growing and preparing food.

After our time in the Garden, the students, teachers, and volunteers all load on the bus, laden with baskets of produce. The students say goodbye to the garden, and we travel a short while down the road to PJs restaurant, where the students will head into the kitchen to make delicious healthy snacks to share.

Being a part of the Garden2Table program is a lot of hard work, and quite stressful. However, it's a fantastic experience. I've been able to hone my talent with children. I'm constantly becoming more aware of my strengths, as well as the areas where I need to improve. It has allowed me to pursue my passions of working with children and educating them about food. An example of this was when we re-introduced families to a previously thought of "icky" vegetable, kale. The Garden produced tons of it this year. Now, kale is not something that children look at and immediately go, "I want THAT for lunch." Hardly. Children (and parents too!) usually look at kale and think, "That looks like spinach. I don't like spinach. I know I won't like kale." And the poor kale plant stands alone, full of vitamins and minerals, a misunderstood nutritional superhero.

This time, though, the super-veggie got to throw in a few punches. In the kitchen portion of the visit, the students got to make kale chips and a kale dip, among other things. Both the grade 4 and grade 7 students devoured both dishes. I didn't even get to try the chips the first time they made them because they were gone so fast. The students all took home the recipes, and many of them told me they couldn't wait to make kale chips with their families. Even if only half of the students try kale again, that's half that may never have taken a chance on something new. And hopefully, the experience illustrated the fun of trying new foods, since you never know what super vegetable can become the star of next family favourite recipe.

I have immensely enjoyed my involvement with Garden2Table so far. I highly recommend becoming involved in the program. Check out our blog for more information about the project."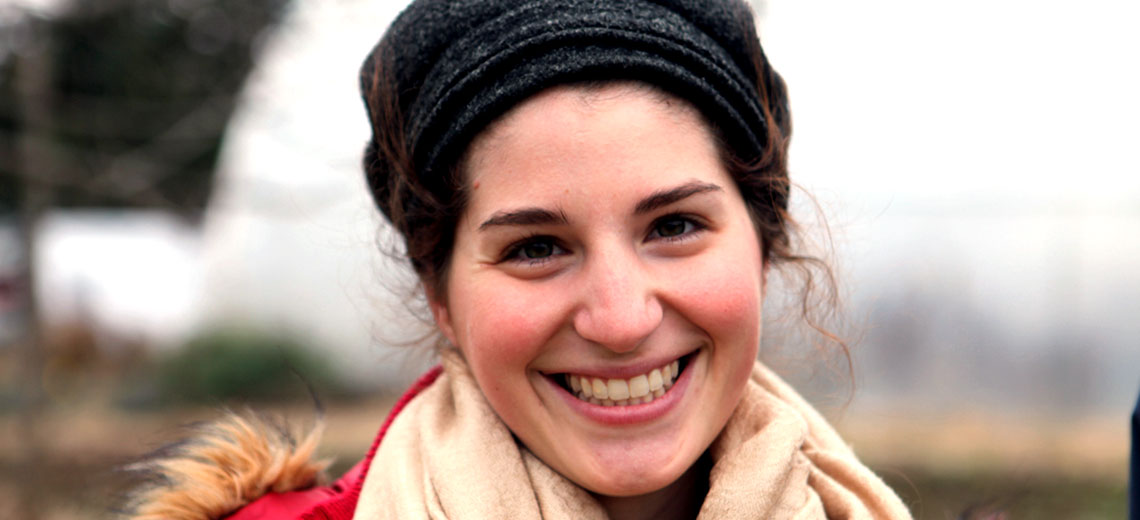 Share this page
News Topics