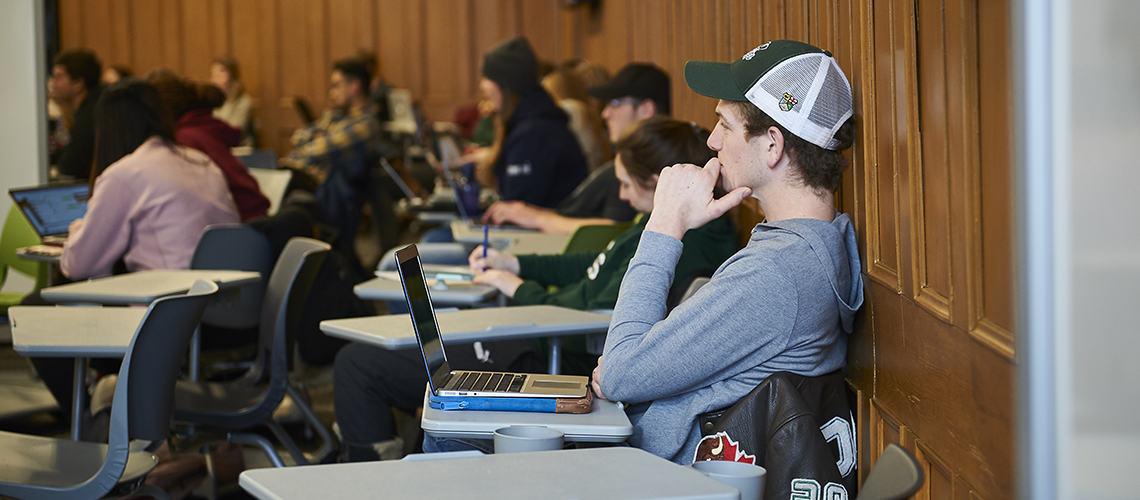 The wise use of our world's limited resources will be key to sustainable development and wealth. In the agricultural and food industries, this often requires changes to laws, public policies and the organization of markets. Applied economic analysis is used to evaluate how these changes would impact markets and society. The specialization in Food, Agricultural & Resource Economics (FARE) provides the theoretical and methodical basis for these demanding analyses, and ample opportunity for students to apply their knowledge and skills. It also offers the great flexibility of a specialization in the Bachelor of Arts degree [1] program.
This program prepares students for careers focusing on economic and market analysis in the agri-food sector and public agencies. It also provides excellent preparation for students planning to pursue graduate work in agricultural and resource economics and other areas of applied economics. Many curricular and co-curricular opportunities exist for students to build their teamwork, leadership and communication skills.
This program is offered and administered by the Department of Food, Agricultural and Resource Economics [2].
Admission Requirements
Ontario secondary school students applying to the program require English (ENG4U), and 5 additional 4U or 4M courses. However, Advanced Functions (MHF4U) is strongly recommended. Students that are mature, transfer, or applying from outside Ontario should visit the admission requirements page [3] to learn about their requirements.
How to Apply [4]
Learn More
Join us on November 3 for our Online Business & Economics Program Information Night [5], to learn more about OAC's agricultural and food business-related programs. This event will include a program presentation and panel including current students, recent alumni, and faculty to answer all your questions!
Learn more and register for the Online Business & Economics Program Information night here. [5]
Unique Courses
Economics of the Agri-Food System
Agrifood Markets and Policy
Poverty, Food & Hunger
Food & Agri Marketing Management
World Agriculture, Food Security and Economic Development
Full course descriptions and a listing of all courses, can be found in the Undergraduate Calendar. [6]
Co-op
New offering for 2021 entry! A co-op option is available for students studying in the FARE major. Students are required to complete three co-op work terms as part of this five-year degree. Working with Co-operative Education and Career Services, students receive support in applying for positions and completing work terms. The co-op experience improves students' job search skills, work performance and networking abilities, while they explore career opportunities and make money. Learn more about co-op here. [7]
Career Opportunities
Commodities Trader
Community Developer
Government or Private Industry Economist
Farm management specialist
Financial advisor/planner
Market development economist
Trade Policy Analyst
International Development Specialist
What Students are Saying
Sometimes the best way to learn about a program is through meeting a current student. Meet them here: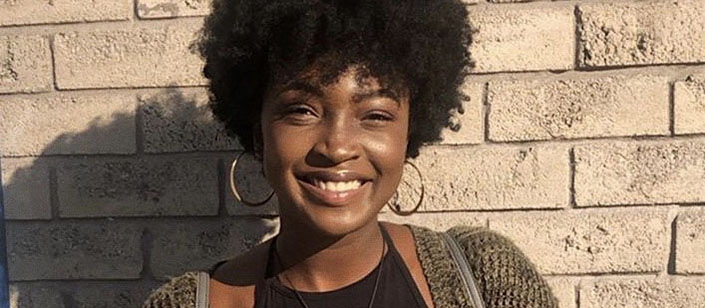 "I like the fact that I can choose a specialization in the B.A. FARE program. There are three thematic streams: Food and Agribusiness Management, International Agricultural Development Economics and Resource Economics. I chose to specialize in International Agricultural Development Economics, but the program is flexible enough for me to still take courses from the other specializations, which is what I intend to do in my final year. "-E'layna Baker, FARE student
Learn about other student experiences through the following student profiles:
Learn About the Perks
Join a dynamic industry.
Careers in food and agriculture are unique and flexible. FARE graduates become leaders in the food, agriculture and business sectors.
Learn more [10]
Find your
people.
Interested in agriculture policy and politics? There's a club for that. Pursue your passions through one of a kind student clubs or you could even start your own!
Learn more [11]
Access funding support.
OAC offers a range of scholarships, bursaries, awards and travel grants. In 2020, 687 student awards were given out totaling over $1.5 million!
Learn more [12]
Questions
Our OAC Student Liaison team is here to help! Have you applied to or are you considering this program, but have some questions? Find answers to our most frequently asked questions here. [13]
Still have questions/inquires? Ask us! Our team of program experts will happily answer your questions or direct them to the people who can. Ask your questions here. [14]