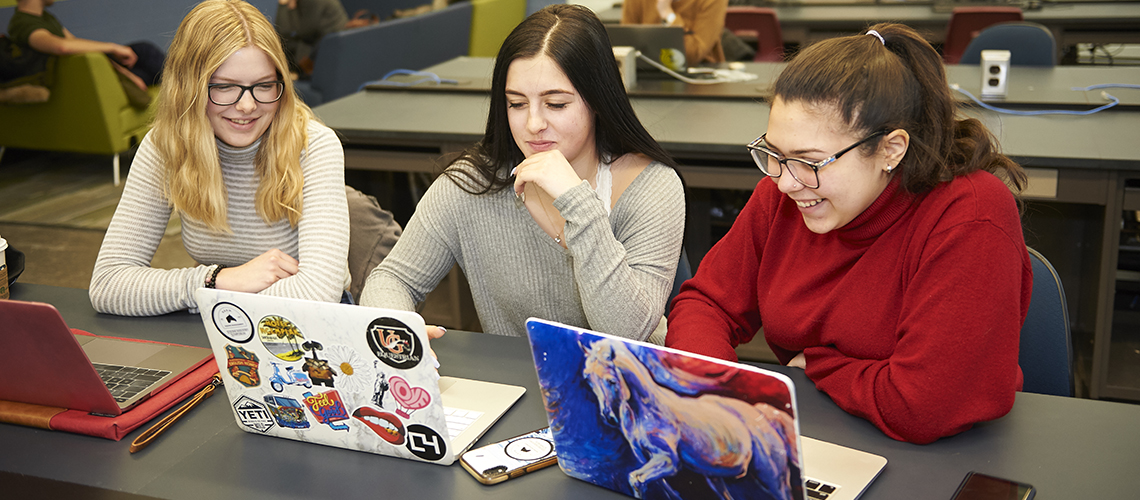 The Bachelor of Bio-Resource Management (B.B.R.M) program is Canada's first degree program to offer a specialization in equine management. The unique program combines learning the biology, physiology and behaviour of horses with developing competencies in handling horses and knowledge of the economic and managerial aspects of the equine industry. It features a hands-on approach to managing horses and provides a solid foundation in business principles and ethics with a focus on the environment and sustainability.
Graduating students will be prepared for a broad range of leadership and managerial positions in the industry. Students can also take this major as an entry point to the field of veterinary medicine.
The program is offered and administered by the Department of Animal Biosciences [1] and the Department of Food, Agricultural and Resource Economics [2]. Program format: on-campus, in-person.
Admission Requirements
Ontario secondary school students applying to the program require English (ENG4U), Biology (SBI4U), and four additional 4U or 4M courses. Students that are mature, transfer, or applying from outside Ontario should visit the admission requirements page [3] to learn more.
Effective for Fall 2023, students will require English (ENG4U), Biology (SBI4U), Chemistry (SCH4U), 1 4U math (MHF4U, MCV4U or MDM4U) and two additional 4U or 4M courses.
Unique Courses
Equine Anatomy and Physiology
Equine Event Management
Equine Industry Trends and Issues
Principles of Animal Care & Welfare
Managed Grasslands
Agricultural Animal Physiology
Full course descriptions and a listing of all courses, can be found in the Undergraduate Calendar. [5]
Co-op
New for Fall 2022! A co-op option is available for students studying in the equine management major. Students are required to complete four co-op work terms as part of this five-year degree. Working with Co-operative Education and Career Services, students receive support in applying for positions and completing work terms. The co-op experience improves students' job search skills, work performance and networking abilities, while they explore career opportunities and make money. Learn more about equine management co-op here. [6]
Career Opportunities
Breeding and foaling manager
Equine industry consultant
Equine rehabilitation specialist
Equine event/facility manager
Equine marketing, sales & promotion
What Students are Saying
Sometimes the best way to learn about a program is through meeting a current student. Meet them here:

"The University of Guelph offers the only equine focused degree program in Canada. I wanted to have the opportunity to learn as much about horses that I could, so there was no better place for me."-Julia Alebrand, equine management student
Learn about other student experiences through the following student profiles:
What Grads are Doing
Want to know what types of exciting careers our graduates have? Meet Shelby Avann:

"As a stud hand, I take care of the horses throughout the day and work on a rotating and variable schedule. We do all the regular stable chores and I am also responsible for helping with foaling."-Shelby Avann, Stud Hand
Learn About the Perks
A strong foundation.
This program provides excellent preparation for students wishing to apply to the Ontario Veterinary College.
Learn more [11]
Find your
people.
U of G has a range of clubs perfect for every animal and horse lover, like the Equestrian Club, which welcomes students of all skill levels.
Learn more [12]
Access funding support.
OAC offers a range of scholarships, bursaries, awards and travel grants. In 2020, 687 student awards were given out totaling over $1.5 million!
Learn more [13]
Questions
Our OAC Student Liaison team is here to help! Have you applied to or are you considering this program, but have some questions? Check out the following pages to learn more: