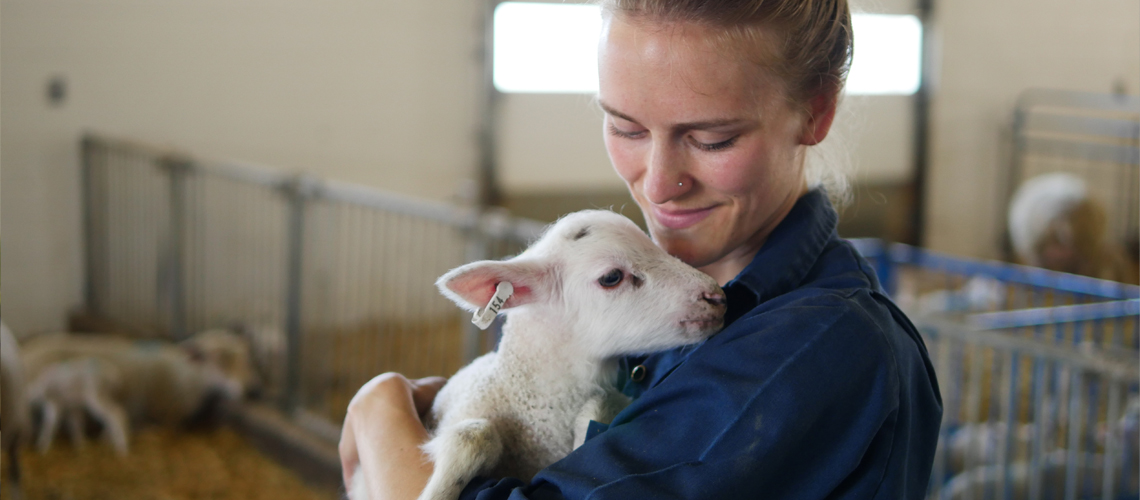 Modern animal agriculture aims to produce quality products in efficient and humane animal production systems. In the Animal Science major of the Bachelor of Science in Agriculture [1] degree program, you will learn how environment affects productivity, how physiology affects reproduction, and how to improve food quality, production and performance through animal breeding and good nutrition. You will also study animal behaviour, housing and management systems that promote farm animal welfare, and learn how meat scientists develop tasty and nutritious products. This program is offered and administered by the Department of Animal Biosciences [2]. Program format: on-campus, in-person.
Admission Requirements
Ontario secondary school students applying to the program require English (ENG4U), Advanced Functions (MHF4U), 2 courses from Biology (SBI4U), Chemistry (SCH4U), Physics (SPH4U), and 2 additional 4U or 4M courses. Students that are mature, transfer, or applying from outside Ontario should visit the admission requirements page [3] to learn about their requirements.
Unique Courses
Agricultural Animal Physiology
Animal Production Systems, Health and Industry
Animal Welfare Judging and Evaluation
Agriculture and Food Issues Problem Solving
Challenges and Opportunities in Dairy Cattle Production
Poultry Nutrition
Full course descriptions and a listing of all courses, can be found in the Undergraduate Calendar. [5]
Career Opportunities
Livestock nutritionist
Life science professional
Pet nutrition consultant
Marketing coordinator
Vet pharmaceutical sales representative
What Students are Saying
Sometimes the best way to learn about a program is through meeting a current student. Meet them here: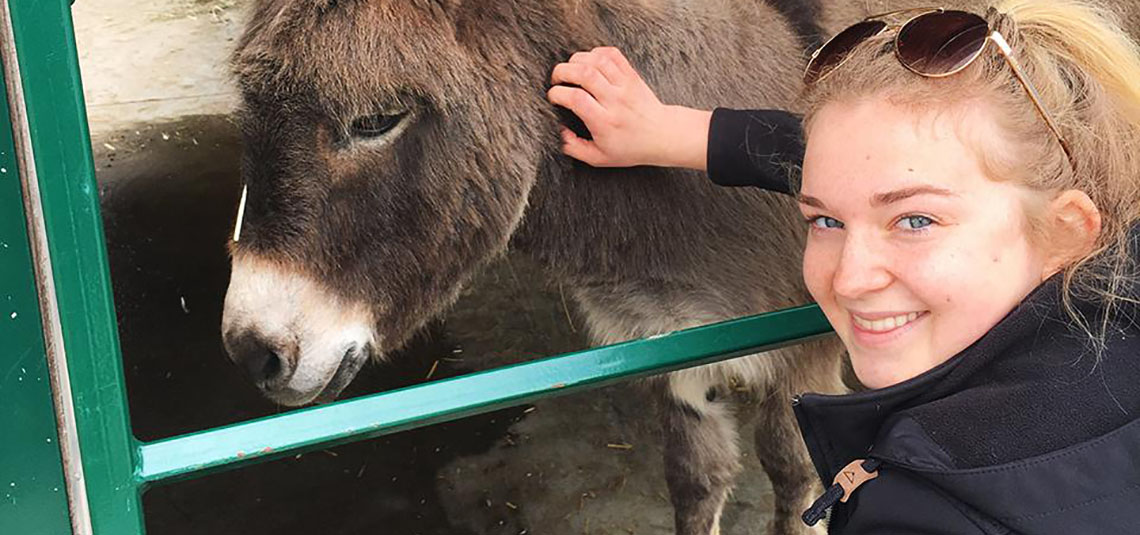 "I visited the campus when I was in Grade 9 and instantly felt it was perfect. I found it absolutely beautiful and both the campus and the city felt like a great fit for me. Also, U of G is the only university in Ontario that offers an agriculture program." -Natalia Savor, animal science student
What Grads are Doing
Want to know what types of exciting careers our graduates have? Meet Julia Romagnoli: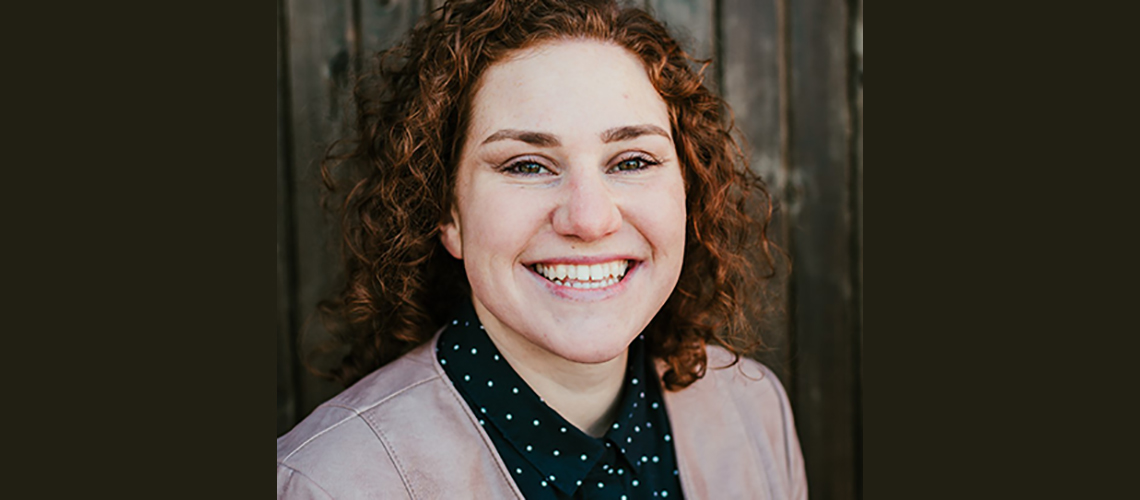 "After graduating from U of G, I started with John Deere Canada ULC which has provided many travel opportunities to explore agricultural practices across the U.S. and Canada. For the last few years, I have been based in Guelph and responsible for the Eastern Canada hay and forage production system, working with dealers and customers to relate technology, agronomy, and equipment solutions to the dairy and livestock segment."-Julia Romagnoli, production system specialist and founder and curator of Pride in Ag.
Learn About the Perks
Customize and explore.
Tailor your courses to your specific interests. Want to conduct your own research project or travel to different farms? There are courses for that!
Learn more [8]
Find your
people.
From beef science club to poultry club, there is something for everyone. Join a club to learn more about your favourite animals.
Learn more [9]
Access funding support.
OAC offers a range of scholarships, bursaries, awards and travel grants. In 2020, 687 student awards were given out totaling over $1.5 million!
Learn more [10]
Questions
Our OAC Student Liaison team is here to help! Have you applied to or are you considering this program, but have some questions? Check out the following pages to learn more: