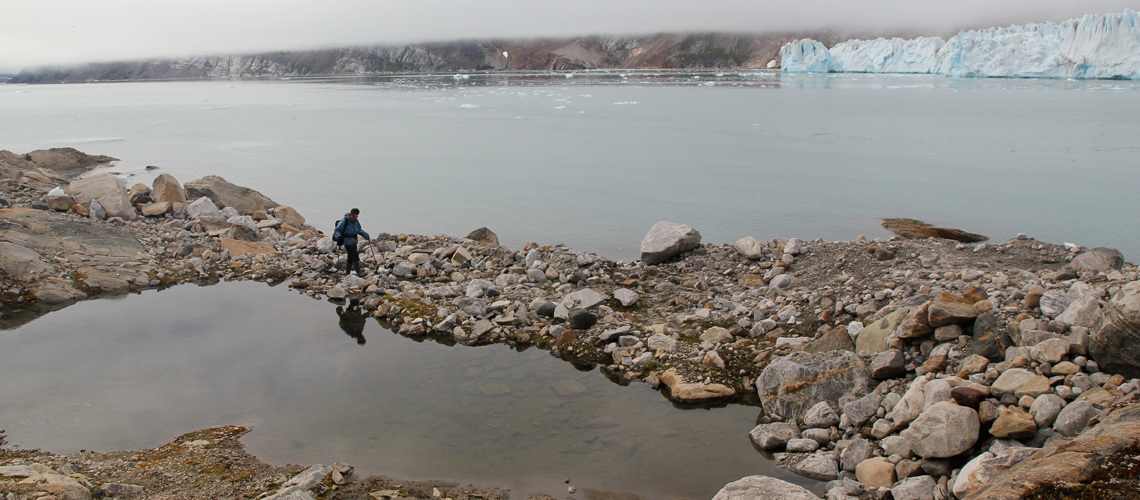 Life is sustained by complex interactions between the biosphere, geosphere, hydrosphere and atmosphere. These reactions occur in a thin veneer at the earth's surface that encompasses the lower atmosphere, terrestrial and aquatic biota, soils, sediments and surface and ground waters. This veneer provides our food supply, our drinking water, the air we breathe and, at the same time, acts as the depository of our wastes. In the Environmental Sciences major, you will learn about the scientific principles underlying the major chemical, physical and biological processes occurring at the earth's surface; the environmental impact of these processes and the effects of human intervention on these processes. This program is offered and administered by the School of Environmental Sciences [1]. Program format: on-campus, in-person.
Admission Requirements
Ontario secondary school students applying to the program require English (ENG4U), Advanced Functions (MHF4U), 2 courses from Biology (SBI4U), Chemistry (SCH4U), Physics (SPH4U), and 2 additional 4U or 4M courses. Students that are mature, transfer, or applying from outside Ontario should visit the admission requirements page [2] to learn about their requirements.
Unique Courses
Conservation Biology
Plant Pathology
Current Issues in Ecosystem Science and Biodiversity
Soil Variability and Land Evaluation
Plants and Environmental Pollution
Nature Interpretation
Full course descriptions and a listing of all courses, can be found in the Undergraduate Calendar. [4]
Co-op
A co-op option is available for students studying in the Environmental Sciences major. Students are required to complete three co-op work terms as part of this five-year degree. Working with Co-operative Education and Career Services, students receive support in applying for positions and completing work terms. The co-op experience improves students' job search skills, work performance and networking abilities, while they explore career opportunities and make money. Learn more about co-op here. [5]
Career Opportunities
Environmental scientist
Air and water quality monitoring specialist
Environmental coordinator
Forest and Conservation Technicians
Outdoor Adventure Educator
Wildlife Conservationist
What Students are Saying
Sometimes the best way to learn about a program is through meeting a current student. Meet them here: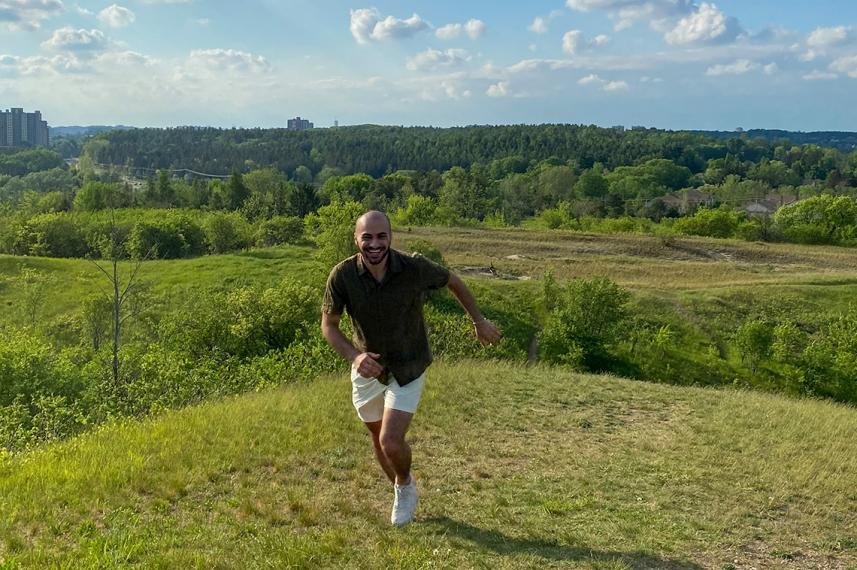 "I like the passion within my program the most. Someone once described environmental sciences as not just a subject you learn about, but the way you practise your life. To me, that's beautiful because everyone can take what they love about the science and put it into use in their own life. Things like product sustainability, water protection and reducing emissions."-Ibrahim Aburaneh, environmental sciences (co-op) student
Learn about other student experiences through the following student profiles:
Learn About the Perks
The world is your classroom.
U of G's campus is home to the Arboretum, which is 400 acres of gardens, trails, native plants and wildlife, that will be explored for your classes and labs.
Learn more [8]
Find your
people.
Join one of U of G's clubs, like the Environmental Sciences Student Executive, which organizes extracurricular learning activities and more!
Learn more [9]
Access funding support.
OAC offers a range of scholarships, bursaries, awards and travel grants. In 2020, 687 student awards were given out totaling over $1.5 million!
Learn more [10]
Questions
Our OAC Student Liaison team is here to help! Have you applied to or are you considering this program, but have some questions? Check out the following pages to learn more: