Scientists and CEOs create as many food trends as chefs.
Chef isn't the only career for food-lovers. We offers a suite of food-focused degrees that match any interest: science, business, trade, product development, food security and production. Pursue your specific interests, and access career options all over the world.
Associate Diploma
Undergraduate
Graduate
*Collaborative interdepartmental programs within the University of Guelph.
What Students are Saying
"Guelph is well-known for their food science program, so my decision wasn't that hard to make. But I also wanted a break from the loud, busy city life (I've lived in Toronto my whole life), so Guelph seemed like a good institution where I could study and create a new life at." - Victoria Huynh, food science student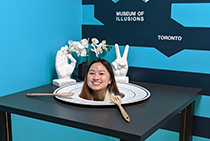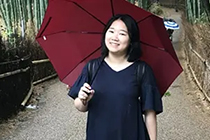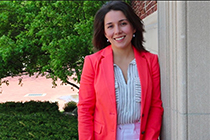 Reasons to Choose U of G
Join a dynamic industry.
Careers in the food industry are in demand. Our graduates become leaders in the sector and are well-equipped for flexible career options.
Learn more [21]
Create unique food products.
Students develop and market their own food products, while working with industry partners in the Food Product Development course.
Learn more [22]
Access funding support.
OAC offers a range of scholarships, bursaries, awards and travel grants. In 2020, 687 student awards were given out totaling over $1.5 million!
Learn more [23]