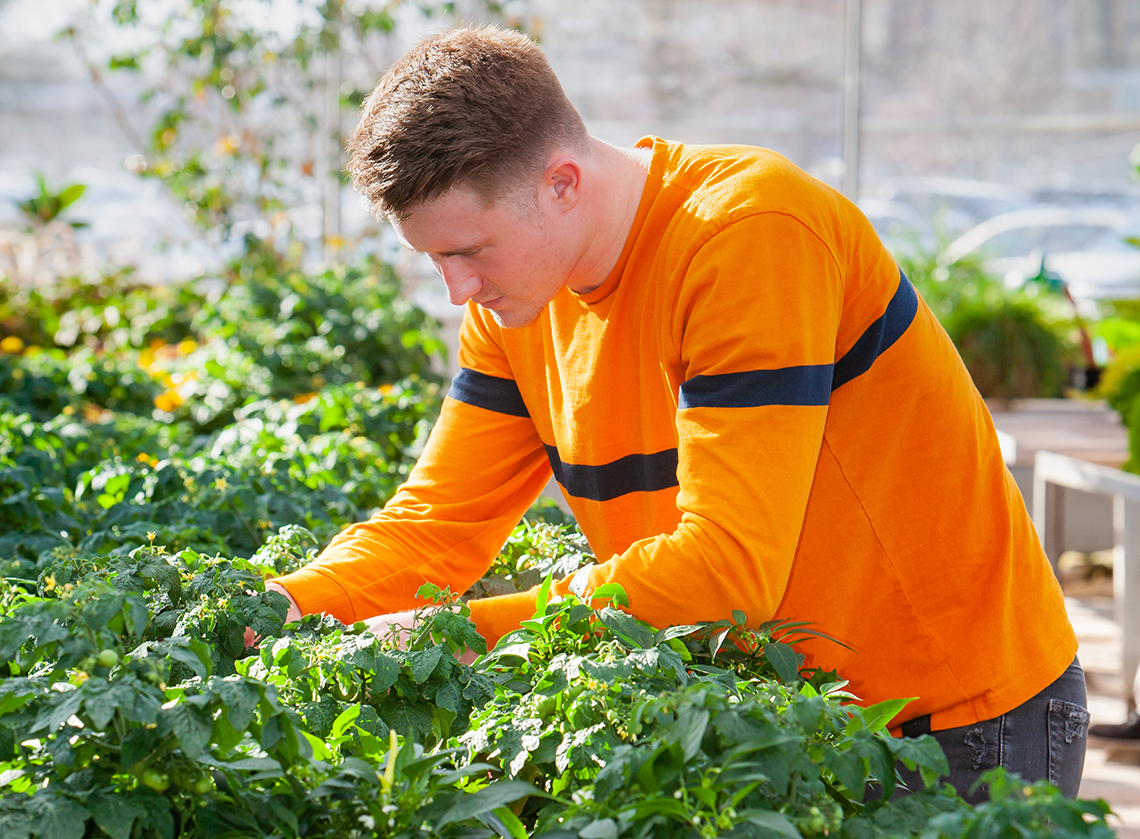 Agriculture is about food, science, business, and responsibly using our land and resources for the betterment of all. Agriculture is also the first link on the food chain. OAC offers a collection of degrees that cover the breadth of this complex sector, such as the Associate Diploma in Agriculture and the Honours Agriculture degree, that enable students to specialize in animal or plant sciences, business or economics. Whichever program or specialization you choose, you can be guaranteed that your program will prepare you to be a real contributor to agriculture.
Associate Diploma Programs
Undergraduate Programs
Graduate Programs
Certificates and Continuing Education
What Students are Saying
"Because the University of Guelph is one of the best institutions for my program. I was looking for a good university to study agriculture and I found one of the best and most welcoming ones in Guelph. " - Abdou, honours agriculture student
Reasons to Choose U of G
Join a dynamic industry.
Careers in agriculture are unique, flexible and in high demand. OAC graduates become leaders in the agriculture and food sectors.
Learn more [19]
Find your
people.
OAC has a rich history with fun and unique traditions. OAC students are part of a caring community that is passionate about agriculture and innovation.
Learn more [20]
Access funding support.
OAC offers a range of scholarships, bursaries, awards and travel grants. In 2019, 433 student awards were given out totaling over $1.5 million!
Learn more [21]