Agriculture = food, science, animals, environmental stewardship, business + tech. It's international, a democratizing force and connected to every being.
At the Ontario Agricultural College of the University of Guelph, we've been re-defining agriculture since 1874. We offer a collection of degrees and diplomas that cover the breadth of this complex sector. No other educational institution in Canada offers more variety when it comes to program and course options. Explorethe options and decide what's right for you. Whichever program or specialization you choose, your studies will prepare you to be a real contributor to agriculture and our world.
Apprenticeship
Associate Diploma
Undergraduate
Graduate
What Students are Saying
"Because the University of Guelph is one of the best institutions for my program. I was looking for a good university to study agriculture and I found one of the best and most welcoming ones in Guelph. " - Abdou, honours agriculture student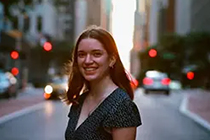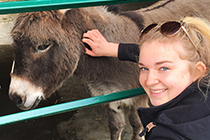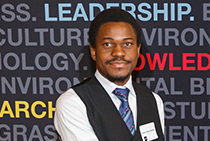 Reasons to Choose U of G
Join a dynamic industry.
Careers in agriculture are unique, flexible and in high demand. OAC graduates become leaders in the agriculture and food sectors.
Learn more [22]
Find your
people.
OAC has a rich history with fun and unique traditions. OAC students are part of a caring community that is passionate about agriculture and innovation.
Learn more [23]
Access funding support.
OAC offers a range of scholarships, bursaries, awards and travel grants. In 2020, 687 student awards were given out totaling over $1.5 million!
Learn more [24]