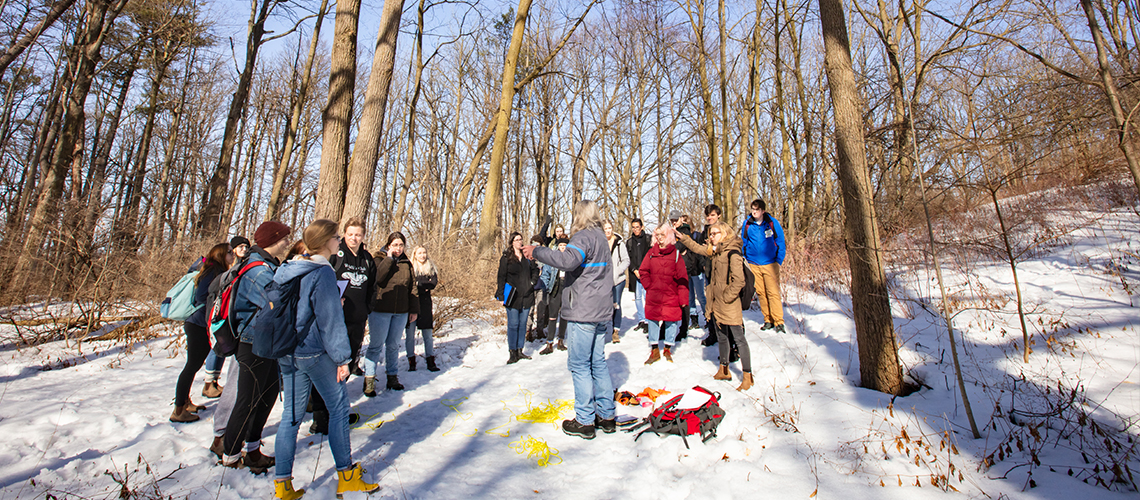 The environment is a complex and intricate system influenced by a range of natural and human interferences. The diplomas, undergraduate and graduate degrees offered by OAC provide students with a range of skills to protect our environment by combining in-class learning with hands-on training in labs and field trips. Our programs nurture a critical mind to confront the environmental issues that we face to ensure a healthy, sustainable environment for tomorrow. Students can specialize in the science, management, economics and technical skills relevant to today's environment. An asterisks (*) indicates a collaborative interdepartmental programs within the University of Guelph.
Associate Diploma Programs
Undergraduate Programs
Graduate Programs
Continuing Education and Certificates
What Students are Saying
"The best part about my program is the diversity of approaches applied. Both theory and practical know-how are taught, which is important in the environmental science sector to solve the issues that exist." -Jeremy, environmental and resource management student
Reasons to Choose U of G
Find your
people.
Pursue your passions by joining one of U of G's clubs, like the Outdoors Club, which organizes outdoor wilderness trips year-round.
Learn more [24]
Learn beyond the classroom.
Experiential learning opportunities are at the core of U of G and OAC. You'll take what you've learned in class and apply it to real life experiences!
Learn more [25]
Access funding support.
OAC offers a range of scholarships, bursaries, awards and travel grants. In 2020, 687 student awards were given out totaling over $1.5 million!
Learn more [26]