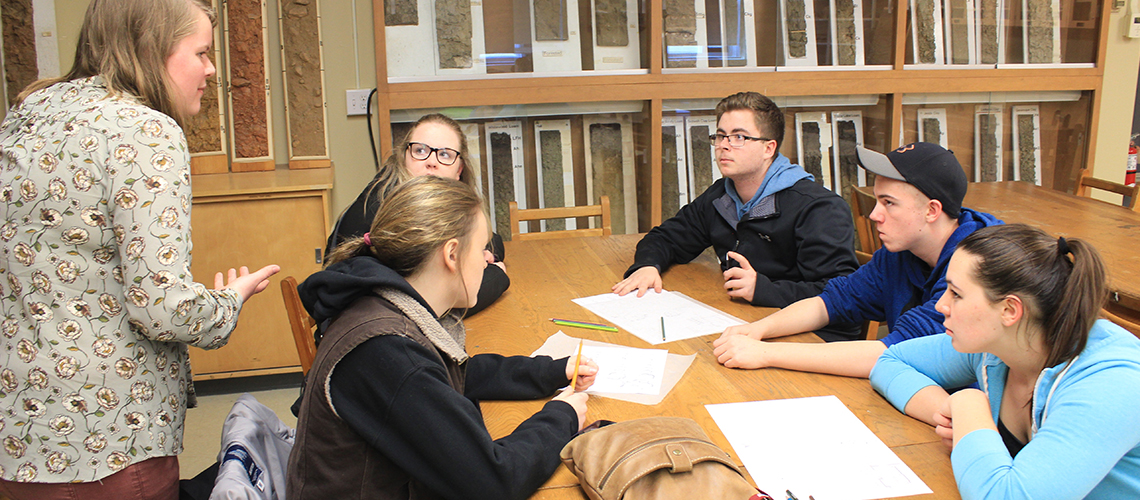 Extending knowledge translation and mobilization, resources are themed around OAC strengths in food, agriculture, environment and communities and will target a number of high school courses including biology, chemistry, environmental science, earth science, business, economics, world issues, geography, food and nutrition and green industries.
Have you used one of our lesson plans? Please provide feedback here [1], so we can make improvements and add more resources!
Free downloadable PDF lesson plans developed by OAC faculty and staff. OAC faculty have adapted teaching resources to meet Ontario high school curriculum objectives.
Free interactive activities with designed by OAC faculty and staff. OAC faculty have adapted their expertise to fit the high school classroom.
Downloadable PDF lesson plans offered by OAC partners. These partner resources are linked to OAC undergraduate programs
Through six unique webinars you will learn about the various educational pathways to careers in agri-food and related sectors. Each segment will include academic program information, career stories about recent grads, and resources for educators!