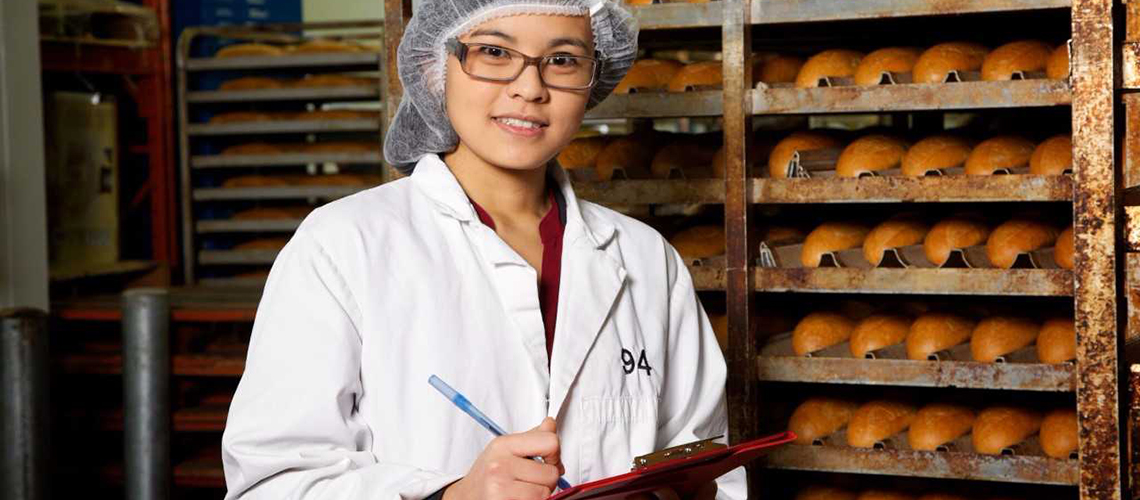 The Food Industry Management (FIM) major is a one-of-a-kind program in Canada. It combines a solid background in food science, economics and business, using a mix of theoretical and hands-on learning. Students will graduate with the knowledge, skills and professional network needed for effective management in the food sector.
What is Food Industry Managment
Food industry management bridges food science and business. Combining business practice and industry and market analysis with the science of food safety, processing and food composition, food industry management graduates ensure the success of food businesses.
Professionals in food industry management have broad career options with the ability to focus on either the processing or business side of the industry. They understand the impact of changing a single ingredient on both a product's flavour and the company's bottom line.
This program is offered and administered by both the Department of Food Science [1] and the Department of Food, Agricultural and Resource Economics [2].
Learning Beyond the Classroom
In a fourth year course, work with industry mentors to develop your ideas into a novel and exciting food product.
Collaborate with industry partners in a fourth year course to investigate how specific changes to a product or process impact their business. For example, what's the impact of changing an ingredient on product flavour and texture?
Study for a semester in another country on a student exchange program.
Work with faculty on research projects at U of G or abroad.
Gain leadership skills with the opportunity to run a leadership conference, become a peer helper, organize charity events, and run for student government.
Join student-run clubs to explore areas of interest such as food science and agri-marketing.
Co-op
Courses
1st Year

2nd Year

3rd Year

4th Year

A focus on core sciences and business foundation: math, biology, chemistry, accounting, organizational behaviour, agri-food economics

An introduction to food science and managerial studies: biochemistry, microbiology, food engineering, information management, management accounting

Expansion into broader business aspects and focuses on food processing: leadership, operations, ethics, food processing

Dive deep into food industry management studies: supply chain, operations, food safety, marketing, retailing

Elective options allow students to explore specific areas of interest, such as food science, economics and business.
Unique Courses
Communication in Food Science
Food Packaging
Supply and Value Chain Management
Retailing, Merchandising and Sales
Food Safety Management Systems
Food Product Development
Career Opportunities
Research and development manager
Food production/operations manager
Quality control manager
Logistics/supply chain manager
Finance operator
Food safety quality supervisor
Ingredient and packaging procurement manager
Questions
Our OAC Student Liaison team is here to help! Have you applied to or are you considering this program, but have some questions? Not sure who to ask? Ask us! Our team of program experts will happily answer your questions or direct them to the people who can. Ask your questions here. [6]
| | |
| --- | --- |
| | Learn more about related programs: |
| | Learn more about related programs: |