What Are My Skills?

Arts students are pollinators of the work world. They have the ability to harvest knowledge, see patterns, synthesize information, and create meaning.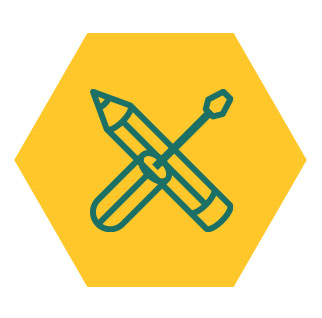 Career Exploration Tip
While completing your Arts degree, take notice of your skills and abilities in the classroom. These are clues about how you like to engage in work tasks. Also, be on the lookout for topics that spark your interests, as these are clues about what you want to learn more about and will help to uncover exciting career paths.
As technology and artificial intelligence continue to transform how we live and work, cognitive, social, and emotional skills are seeing an increased workplace value yet, employers find these skills lacking in entry-level new hires. Interestingly, while employers may find these skills difficult to come by in new hires, they are precisely the skills College of Arts students are developing during their academic careers.
Here are some of the in-demand knowledge, skills, work habits, and character traits commonly associated with an Arts degree:
Critical thinking, problem-solving, reasoning, analysis, interpretation, synthesizing information
Research skills and practices, interrogative questioning
Creativity, artistry, curiosity, imagination, innovation, personal expression
Perseverance, self-direction, planning, self-discipline, adaptability, initiative
Oral and written communication, public speaking and presenting, listening
Leadership, teamwork, collaboration, cooperation, a knack for using virtual workspaces
Information and communication technology literacy, media and internet literacy, data interpretation and analysis, computer programming
Civic, ethical, and social-justice literacy
Economic and financial literacy, entrepreneurialism
Global awareness, multicultural literacy, humanitarianism
Scientific literacy and reasoning, the scientific method
Environmental and conservation literacy, ecosystems understanding
Identifying Your Knowledge, Skills, and Attitudes will help you name your strengths, and what you want to grow and develop during your academic career
Participating in experiential learning can help you learn and grow skills through active engagement of learning something new or building onto existing learning. The How to Gain Experience page will help you learn more about curricular and co-curricular experiential learning opportunities and identify additional skills and competencies you are building in the classroom through knowledge, skills, and attitudes that support your career growth and development. 
Communication Skills
Critical and Creative Thinking Skills
Interpersonal Skills
Project Management Skills