How Do I Find a Job?

Need a summer job? Something part-time? Are you graduating? This means you are preparing to add an experience that will shape your story. Whatever the motivation, be intentional about how you will leverage the opportunity to support your personal growth.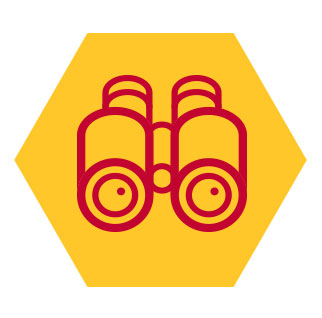 Job Search Tip
Market skills, not duties. If you are washing dishes, you are practicing: a strong work ethic, managing competing priorities, communicating, organizing, and paying attention to detail. All skills employers desire. Skills are what you bring to the table; washing dishes is how you applied those skills.
Supporting Your Job Search  
To successfully job search, you need to understand what you want and what motivates you to engage in decision-making and take action. What is your employment goal - a summer role for skill-building, experimenting with work environments, working with a demographic that interests you, or applying for your first full-time job as a new graduate? When you look at job postings, research organizations or have career conversations, consider the following:
How do your job search actions bring focus to what you want? 
What are the things in your life that help you move forward? 
How do you keep yourself motivated?
Finding a Job
1. Define your goals and their purpose
Professions or job titles are how we imagine who we will become; our career identity. It's quite rare to graduate and walk into career identities like Editor, Therapist, Program Manager, Policy Analyst. There are essential entry roles and milestones we must achieve along the way to prepare us for a long-term goal. Think about both long-term goals and short-term goals that will support you along the way.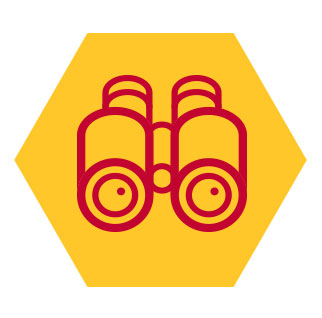 Job Search Tip
Researching the field or industry and conducting career conversations will help you to understand what the stepping-stones are to building a career and achieving your long-term goals. This investment will also bring awareness to the skills, knowledge, and experience you possess that will help you in this career and where there may be opportunities for growth.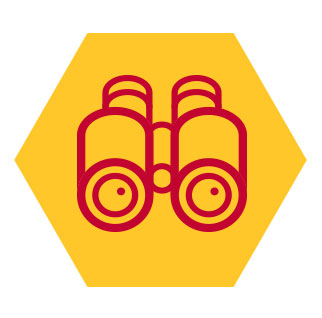 Job Search Tip
Be adaptable. You may have particular needs in mind, such as flexible work hours, organizational culture, or benefits. You won't get everything on your list. Think about the things that are most important to you and set your goals with clear and reasonable expectations. 
2. Prepare your brand
An application consists of a customized cover letter and a targeted resume. Together these documents are your invitation to begin a new relationship. You are asking if you can spend quality time with a group of people and work together on shared goals. Consider what you would want to know about a candidate if you were in the position of the hiring manager.
The biggest mistake a candidate can make is to read an employer's job posting as a list of criteria or must-haves. The brain is hard-wired for negativity; don't disqualify yourself based on the skills and experiences you may not yet possess.
Instead, read the posting as a list of cool things you get to learn and master. With this approach, your career possibilities are limitless. We all apply for roles we have never done before. If you have practiced 70-80% of the skills they seek, even in other environments, consider applying! What do you have to lose? Creating stand-out applications takes practice, so at the very least, you are strengthening your self-marketing skills.
Now that you are looking for a job or other experiential learning opportunities, ask yourself what skills, strengths, knowledge, and attitudes you possess that you can leverage to learn and become successful in the role.
Applications that stand out showcase an aligned motivation for the role, understanding of the employers' needs, and the things you possess that will allow you to succeed and support the employer in achieving their goals. Learning to leverage your story is key to manifesting opportunities. 
The way people have been taught to writes resumes and personal brand documents is broken. Kerri Twigg illustrates a new way to teach people to look for work, switching up how they build resumes and managing their careers.
Your Branding and Self-Marketing Tool Kit
Once you have a goal in mind you are ready to shape and target your brand and create a self-marketing tool kit; resume, LinkedIn Profile, and social media management, and then write cover letters with targeted resumes, and interviews for roles.  Here are some resources to get you started.  And a great time to engage a Career Professional to support you in developing these. 
CourseLink Modules: Career Advising from the Experiential Learning Hub
To register for this course, login to 
Courselink
 and choose "
Self-Registration
" in the navigation bar at the top of the homepage.  A list of resources in which you can self-register will be provided. 

Choose the link for

 Career Advising from the Experiential Learning Hub

 in the 'Course Offering Name' column, and a window will open containing a "Cancel" and a "Register" button at the bottom.  Click "Register" to be automatically registered for the Career Advising self-directive modules. 
A resume is the ultimate reflection document and it deserves some time and investment; this is where you tell your story. A resume is also an organic document that changes and shifts as you do. The best approach is to create a professional resume that showcases what you have done and what you have to offer. Then use this version to tweak and customize each application.
Here are some resources to get you started:
Cover letters are the space to let your personality and enthusiasm for the job shine. Think about this letter as a way to share your reasons for applying and the reasons you will be successful. Start by answering two questions: Why do you want to work for this employer? How will you benefit the employer's product or service?
Here are some resources to get you started:
These folks are special. They will confirm a decision that the employer has tentatively made. You need their permission to hand out their contact information and they must agree to referee for you. References should not be added to your resume, but instead, provided upon request. 
When an employer asks for your references and you choose to provide them, you need to communicate with your references that you have done so. It may also benefit your referee to have a copy of the job posting and your application so that this person can prepare and speak to why you would be a good fit for the role.
Here are some resources to get you started:
Congratulations on landing an interview. This is a success in and of itself. It is recognition that you are a strong candidate and that your resume is doing its job. An interview is also the chance to practice articulating why you are the best fit for a role and an organization that has meaning to you.
The key to a good interview is researching the employer and identifying stories and experiences that speak to your skills and strengths. The interviewer's job is to explore who they feel will best complement the team and support their goals.
Here are some resources to get you started:
Your social media presence is very important. Employers protect their brand and want to work with people who are thoughtful about the management of their personal and professional brands. Consider your privacy settings and think about how you want to appear when an employer googles your name.
Here are some resources to get you started: