Marie-Pier Lemay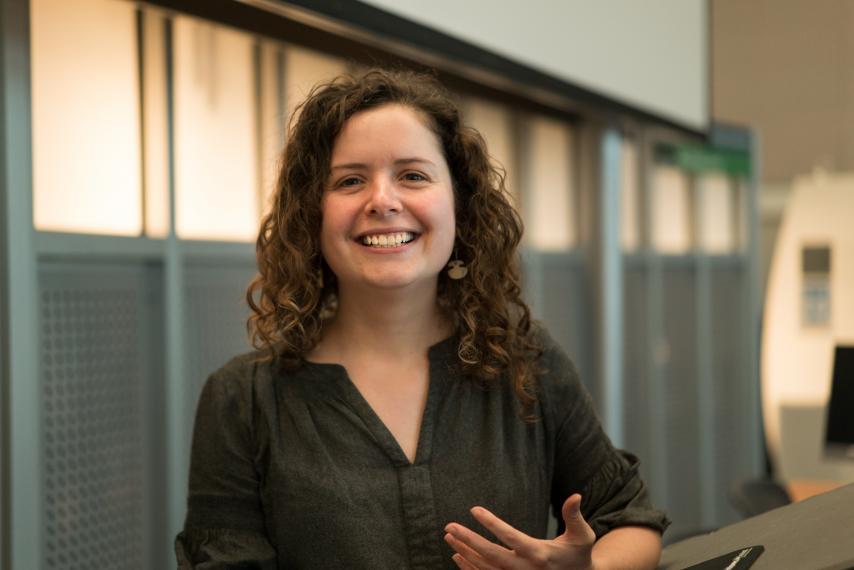 Description
I am a fourth-year PhD candidate in Philosophy enrolled in the collaborative program with International Development Studies. For my dissertation, I am thrilled to be working with Dr. Monique Deveaux (advisor, Philosophy), Dr. Candace Johnson (Political Science), Dr. Renee Sylvain (Anthropology), and Dr. Serene J. Khader (Philosophy and Women's Studies, CUNY Graduate Center). In my research, I hope to explore the prospect of a transnational feminist solidarity, and advance an argument for what the requirements of such solidarity might be. Is it possible to theorize a transnational feminist solidarity among women from the Global South and the Global North, all the while meaningfully recognizing the vast differences and locations of women (racial, socioeconomic, religious, cultural)? Developing such an account would help us to understand the motivation for collective political action, and to theorize a conception of allyship that follows from it. 
For my published work, you can find me on PhilPeople.
Beyond (or pertaining to) my thesis, I am interested by concerns about gender and multiculturalism, conceptual issues in the capability approaches (e.g. how to conceptualize collective and/or relational capabilities), intersectionality & critical race theory, and the non-ideal global justice literature.
From September to December 2018, I was a visiting graduate student at the Philosophy Department of CUNY Graduate Center with a Michael Smith Foreign Study Supplement scholarship.
My doctoral research has been funded by a Joseph-Armand Bombardier Scholarship from the Social Sciences and Humanities Research Council of Canada, an Ontario Graduate Scholarship, a Graduate Entrance Excellence Scholarship, and a scholarship from the Canada Research Chair in Ethics and Global Social Change.
I have been elected as a co-coordinator of the North American Regional Network of the Human Development & Capability Association (2019-2022).
I am also a member of the THINC Lab, which allows me to work in a welcoming interdisciplinary environment. The THINC Lab organizes really interesting talks/events on intersectional/interdisciplinary feminism.
Previously, I attended the Université de Montréal for an MA in Philosophy to work under the supervision of Dr. Ryoa Chung, where I was a graduate scholarship member of the Centre of Research in Ethics. My MA research, for which I received funding from provincial and federal governments, was on adaptive preferences theory.