Marie-Pier Lemay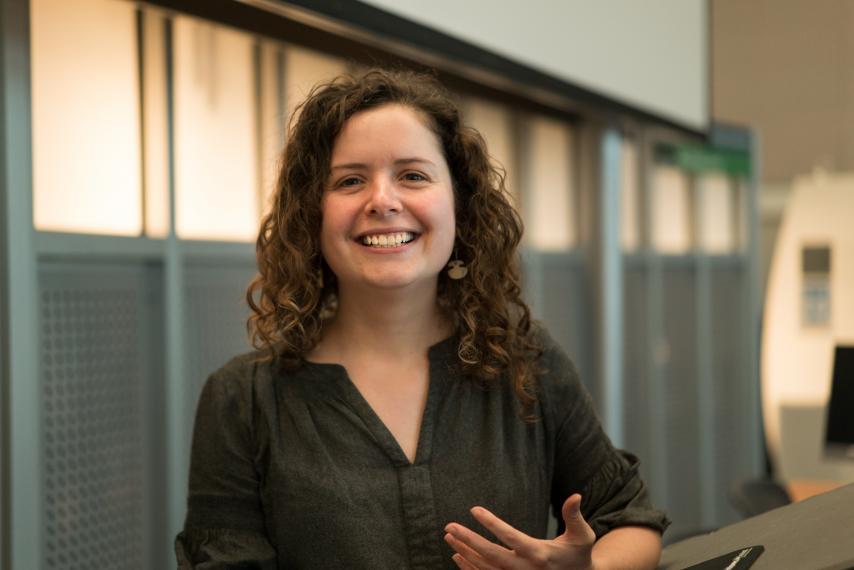 Description
I am a PhD Candidate in Philosophy and International Development Studies at the University of Guelph, and my research focuses on Feminist Philosophy, Applied and Normative Ethics, and Social and Political Philosophy. For my dissertation, I am thrilled to be working with Dr. Monique Deveaux (advisor, Philosophy), Dr. Candace Johnson (Political Science), Dr. Renee Sylvain (Anthropology), and Dr. Serene J. Khader (Philosophy and Women's Studies, CUNY Graduate Center). I plan to defend my PhD thesis in the fall of 2021.
My doctoral research addresses longstanding challenges involved in conceptualizing feminist solidarity in transnational contexts. I use a novel and interdisciplinary grounded normative approach to applied philosophy that aims to centre theory within the insights of oppressed groups. Contributing to an ethnographic turn in applied moral and political philosophy, I researched the issue of transnational feminist solidarity by conducting interviews with women's rights non-governmental organizations working against gender-based violence in Senegal. By bringing grounded research into conversation with philosophical work on solidarity, I bring attention to normative commitments underlying solidarity by making otherwise invisible voices visible within political philosophy.
With Postdoctoral Fellowships from the Social Sciences and Humanities Research Council of Canada (SSHRC) and the Fonds de Recherche du Québec – Société et Culture (FRQSC), held at the Global Studies Center, University of Pittsburgh, I will extend my research program to address political solidarity from the standpoint of social movements that tackle gender and racial justice. The present mobilization towards racial justice demonstrates the need for more interdisciplinary engagement between social movements studies and political philosophy as a means of clarifying the foundations of solidarity ethics. Based on this research, which combines social sciences and philosophical inquiry, I will examine how solidarity movements are pursued for the sake of collective well-being.
My doctoral research has been funded by a SSHRC Joseph-Armand Bombardier Scholarship, an Ontario Graduate Scholarship, a Graduate Entrance Excellence Scholarship, and a scholarship from the Canada Research Chair in Ethics and Global Social Change. With a SSHRC Michael Smith Foreign Study Supplement scholarship, I was a visiting graduate student at the Philosophy Department of CUNY Graduate Center in 2018.
For my published work, you can find me on PhilPeople.
I have been elected as a co-coordinator of the North American Regional Network of the Human Development & Capability Association (2019-2022).
Previously, I attended the Université de Montréal for an MA in Philosophy to work under the supervision of Dr. Ryoa Chung, where I was a graduate scholarship member of the Centre of Research in Ethics. My MA research, for which I received funding from provincial and federal governments, was on adaptive preferences theory.