Alfons Weersink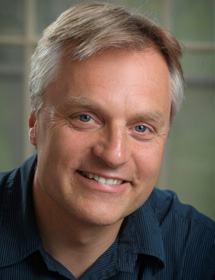 First name: Alfons
Last Name: Weersink
Hometown: St. Marys, Ontario
Current Residence: Guelph, Ontario
Birth Year: 1959
OAC Grad Year(s): B.Sc. (Agr.) 1982
Affiliation: Alumni, Faculty
OAC Pillar: Agriculture, Communities, Environment, Food
About
Alfons Weersink had a secured position as an OAC faculty member almost 10 months prior to the completion of his PhD at Cornell University. He had completed a Bachelor of Science in Agriculture at OAC in 1982 before attending Montana State University to complete his Master's in Applied Economics.
"OAC has been an integral part of my education and professional life.  The students, staff, and colleagues linked together by OAC are truly special and I am very grateful to contribute to that community." – Alfons Weersink
Alfons' contributions to OAC have been broad from research excellence to student guidance. His research efforts are often interdisciplinary due to the nature of agricultural economics. As an example, Alfons recently studied the affect of environmental policy on the reduction of greenhouse gas emissions and nitrate levels in groundwater.
Alfons enjoys linking his research closely to his course content and uses his course "The Firm and Markets" to directly link his research to student learning. In this course he focuses on policy issues and applied economic concepts that are ever changing in the agricultural community. The issues discussed include biofuel policy, land values, rental contracts and farmer's share in the food dollar.
A part of his job he particularly enjoys is advising students on their research. He's encouraged students to research a range of topics such as the economics of invasive pests, and including determining the economically optimal detection strategies for Emerald Ash Borer and the cost effective prevention and treatment methods for epidemics like the recent PEDV outbreak in the swine industry.
The impact of Alfons' research is well recognized and has earned him several awards including the OAC Alumni Foundation Distinguished Researcher Award in 2006. This May, Alfons was inducted as a Canadian Agricultural Economics Society (CAES) fellow for his contribution to the agricultural economics profession.
References and Further Reading
Posted on September 18, 2014