Allen Thomas Knight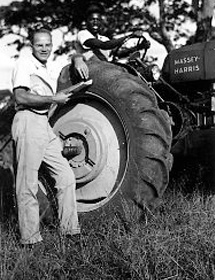 First name: Allen Thomas
Last Name: Knight
Hometown: Brackenrig, Ontario
Birth Year: 1913
OAC Grad Year(s): BSA 1939
Date of Death: March 20, 2009
Affiliation: Alumni
OAC Pillar: Agriculture, Communities, Environment
About
Allen Knight was born on a pioneer farm, and he credited his parents with teaching him to be thrifty and independent. He completed a PhD in soil science at Michigan State University in December 1942, returned to Canada, and worked for the Wartime Bureau of Technical Personnel as an analyst of war materials.
"Food, production of food, nutrition, health, good water to drink are spiritual matters. I often say that I long for the day when Africans will come here and teach these new concepts to our church leaders here in Canada." – Allen Knight
Knight anticipated a comfortable career in Canada following World War II, but he was inspired to become an agricultural missionary with the United Church in Africa. Following ten months in Portugal studying Portugese (Angola's official language) and a further six months studying Umbundu, he was posted to Angola for 19 years. When war broke out there, he transferred to Congo and stayed there for 14 years. In both countries, he taught agriculture. He also expanded his curriculum to integrate extension programs for small peasant farmers. To counteract the serious problem of soil erosion he included lessons and demonstrations on contour plowing and mulching. He also taught the importance of clean drinking water, nutrition and sanitation. Many of the farmers he worked closely with were women, and he developed specific tools such as peanut shellers to ease their work load. From 1964 until 1979, when he returned to Canada, he was director of the Community Development Center in Zaire.
Following his retirement, Knight headed Seeds for Africa, and worked with the Developing Countries Farm Radio Network (Farm Radio International). He was appointed to the Order of Canada, but he claimed that "the big award" was Fellow of the Agriculture Institute of Canada, which he dedicated to the African people whom he had been "privileged to serve".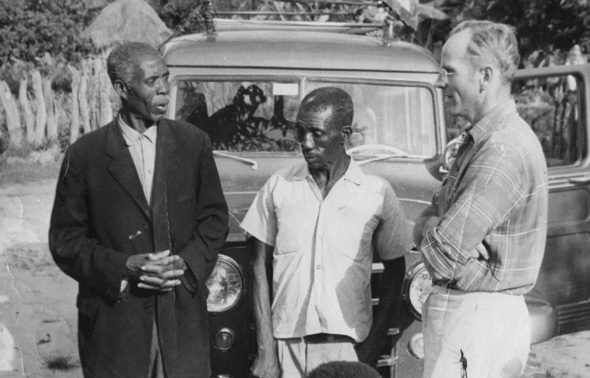 References and Further Reading
Posted on September 18, 2014