Andrew Burton Anderson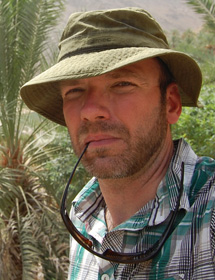 First name: Andrew Burton
Last Name: Anderson
Hometown: Ottawa, Ontario
Current Residence: Muscat, Oman
Birth Year: 1973
OAC Grad Year(s): BLA 1997
Affiliation: Alumni
OAC Pillar: Communities, Environment
About
The University of Guelph was Andrew Anderson's first choice for his undergraduate degree due to its internationally renowned Bachelor of Landscape Architecture (BLA) program. His career has led him to a once in a lifetime opportunity, living in Oman and working with an international team of experts to develop a 425-hectare botanic garden that will be a model of conservation and sustainability.
"My landscape architecture degree changed the course of my life and laid the foundation for my personal and professional path of exploration.  It taught me to combine art and science together to create meaningful places that respect both cultural and natural heritage. The lessons I learned on the importance of creativity, freedom of thought and interdisciplinary collaboration remain with me to this day." – Andrew Anderson
Andrew found his BLA peers and faculty to be collaborative, friendly and welcoming. Landscape architecture students are infamous for working through the night in the studio, together, to meet deadlines. For Andrew and his classmates the relationships that resulted from this collaborative, supportive learning environment never ceased. Just this past summer a group of his classmates, now living on three different continents, met in Canada to go camping together. 
After graduating from Guelph, Andrew practiced as a landscape architect for nearly fifteen years and returned to Guelph to teach in the landscape architecture program before deciding to further his own education. After being challenged personally and professionally with the conservation of natural and cultural heritage in the face of insensitive development, he enrolled in the UNESCO Master of Science in World Heritage Management program at University College Dublin in Ireland. As the first landscape architect to obtain this degree, he is now working with an international team of scientists and consultants to develop a conservation-based botanic garden in the Sultanate of Oman.
On the shores of the Arabian Sea, Oman is one of the world's hidden gems with immense diversity of landscapes, ecosystems and plants with global scientific and environmental significance. These ecosystems and landscapes are of global scientific and environmental significance, and they will be interpreted and celebrated at the new Oman Botanic Garden.  Combining his landscape architecture background and biocultural conservation expertise, Andrew acts as the connection point and interface between a large multidisciplinary team of scientists, design consultants and contractors, all working together towards the conservation of some of the world's most beguiling landscapes.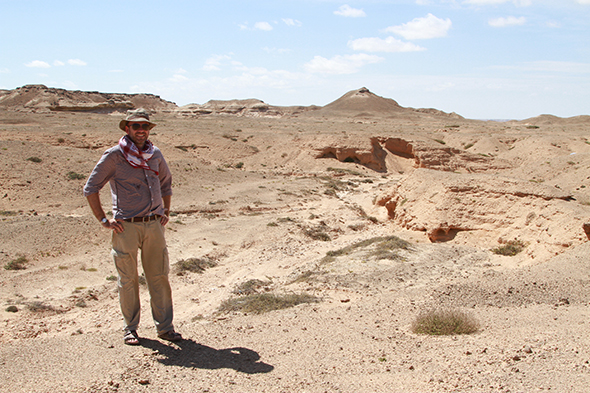 Posted on September 18, 2014