Bruno Soucy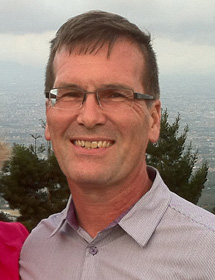 First name: Bruno
Last Name: Soucy
Hometown: Sherbrooke, Quebec
Current Residence: Cochabamba, Bolivia
Birth Year: 1957
OAC Grad Year(s): B.Sc. (Agr.) 1980
Affiliation: Alumni
OAC Pillar: Agriculture, Communities
About
During Bruno Soucy's high school years he worked on a farm and alongside a veterinarian, making the University of Guelph an obvious choice for his post-secondary education. Bruno studied in the Bachelor of Science in Agriculture degree program and majored in animal science. His career has been a journey leading to development work in countries across Latin America and Africa.
"My favorite part of my life's work is the satisfaction I get from walking around in a community and seeing kids playing or going to school, and the mothers at home tending their garden or feeding the livestock, knowing that they have what they need and have hope of getting an education and a better life for their children." – Bruno Soucy
Bruno always had a desire to stay close to the farm, or be involved on a farm in some capacity. After graduation, Bruno did extension work with the Ontario Ministry of Agriculture and Food and agricultural finance with the Royal Bank of Canada and Farm Credit Canada. Bruno nurtured a passion for helping people by supporting Canadian farm family businesses and through volunteering, including a few short mission trips with Habitat for Humanity to Argentina and Honduras. It was on these trips that Bruno realized his future was meant to be working globally with struggling communities.
In 2004, Bruno and his wife Kathleen, a fellow OAC graduate in 1981, joined the Canadian Baptist Ministries (CBM). Bruno had witnessed some of the work being done by CBM while travelling in El Salvador and realized he could make a real impact within their mission. Since then Bruno and Kathleen have travelled extensively working through village churches to reach out to communities, identify needs and provide support for the growth of the local economy and self-sustainability. Bruno works to develop and access whatever support is needed, but is most in his element when expertise in agriculture is required. Bruno has shared his expertise on different crop varieties, farming practices and cooperative marketing of production.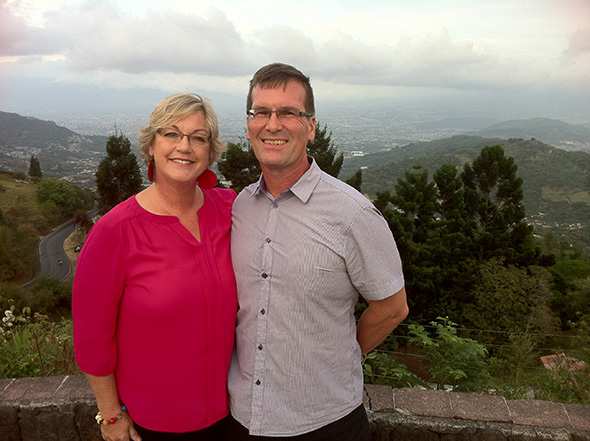 Kathleen and Bruno Soucy
Posted on September 18, 2014