Clarence Swanton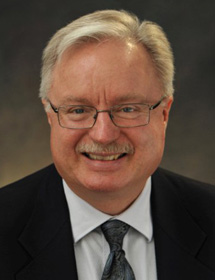 First name: Clarence
Last Name: Swanton
Hometown: Waterford, Ontario
Current Residence: Rockwood, Ontario
Birth Year: 1951
OAC Grad Year(s): M.Sc. 1977
Affiliation: Alumni, Faculty
OAC Pillar: Agriculture, Communities
About
Clarence Swanton received his Bachelor of Science in Botany from the University of Toronto. He continued his education at the University of Guelph completing a Master's in Agrometerology. Clarence was hired as a lecturer at the University of Guelph's Ridgetown campus after working as an agronomist for Campbell's soup company. He worked on his PhD part time with the University of Western Ontario while teaching at the Ridgetown Campus.
"OAC is one of the founding bases on which this University exists. OAC is responsible to conduct basic and applied research for the benefit of society. I think it is an amazing mandate, things that we do at OAC have relevancy to society and to the community and is a direct benefit to the people of this country." – Clarence Swanton
Clarence was the first chair of the Plant Agriculture Department. His duty was to amalgamate the Horticulture Department, Crop Science Department and the Horticultural Research Institute of Ontario, including the Muck Crops Research Station, Simcoe Research Station and Vineland Research Station. Clarence completed a six year term as chair concluding in 2004, creating a successful and viable department that thrives at the University of Guelph today.
Clarence is chair of the Ecumenical Campus Ministries (ECM) on campus. ECM is a partnership of the United Church of Canada, the Presbyterian Church in Canada and the Anglican Diocese of Niagara. The ministry offers resources, support and services to students from a faith perspective.
Clarence also volunteers his time coaching the OAC Weed team. The team competes in agronomy competitions annually in the United States. The students are challenged with case studies, weed identification and other critical thinking scenarios to challenge their knowledge and problem solving skills
Clarence's research has received attention and recognition throughout his career. He has received the Ontario Agricultural College Distinguished Researcher Award, Excellence in Weed Science Award for Canada, and the Weed Science Society of America's Outstanding Researcher Award. Clarence continues his legacy of successful research by focusing on reducing the footprint of agricultural production systems in the environment and investigating the stress tolerance of plants and their signaling mechanisms.
References and Further Reading
Posted on September 18, 2014