Claudia Wagner-Riddle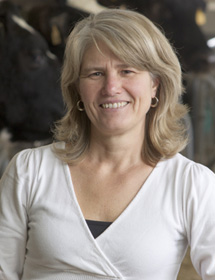 First name: Claudia
Last Name: Wagner-Riddle
Hometown: Rolandia, Brazil
Current Residence: Guelph, Ontario
Birth Year: 1961
OAC Grad Year(s): PhD 1992
Affiliation: Alumni, Faculty
OAC Pillar: Agriculture, Environment
About
Claudia Wagner-Riddle began her post-secondary education in her native country, Brazil, at the University of São Palo. After completing her first two degrees in agronomic engineering, Claudia worked for a research institute, as an agrometeorologist. This position eventually gave her the opportunity to visit the University of Guelph campus, and her short visit inspired her to pursue her PhD in the Department of Land Resource Science (now School of Environmental Sciences, SES), where she has stayed ever since.
"I really enjoy going to work; we have wonderful people at SES who work well together contributing to the OAC mission every day." – Claudia Wagner-Riddle
Claudia is nationally known for her work on greenhouse gas emissions resulting from agricultural practices. Her post-doctoral work involved two years of measuring emissions in the field using novel instrumentation created by George Thurtell, her post-doctoral faculty advisor. This original research has grown into her current research focusing on greenhouse gas emissions, especially nitrous oxide released from livestock and cropping sectors.
Her current research is on the Canadian dairy cattle industry, which is a sector with many opportunities to reduce the carbon footprint of milk. She is taking a well-rounded approach to her research by focusing on manure, fertilizer and soil management practices as key contributors to carbon footprint. Her eventual goal is to develop management strategies or treatments that can be applied to reduce emissions, such as the use of anaerobic digestion of manure.
Claudia's research has contributed to the development of the Nitrous Oxide Emission Reduction Protocol introduced by Alberta Agriculture and Rural Development and promoted by the Canadian Fertilizer Institute as a step forward in emission reduction. She has also received a Guelph's Women of Distinction Award in the science, technology and research category.
In addition to her research, Claudia also acted as the SES graduate coordinator from 2013 to 2014, and was the SES associate director from 2009 to 2013.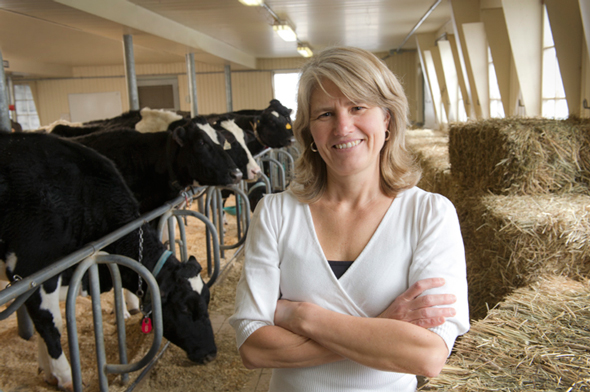 References and Further Reading
Posted on September 18, 2014