Craig Pearson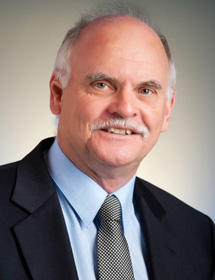 First name: Craig
Last Name: Pearson
Current Residence: Canberra, Australia
Affiliation: Alumni, Principal / President / Dean
OAC Pillar: Agriculture, Communities, Environment
About
Craig Pearson initially travelled to Canada to pursue a master's degree in plant physiology at OAC. After acquiring a PhD in Sydney and working as professor and dean of agriculture at Australian universities and chief scientist in the Bureau of Rural Sciences in Australia's Department of Agriculture, Fisheries and Forestry, Pearson returned to Canada in 2001 to the position of OAC Dean.
"How we handle innovation in agriculture in the next 20 years will shape whether future generations judge our civilization as a success or failure." – Craig Pearson
Pearson wanted to modernize OAC while including the opinions and perspectives of the OAC community. On becoming dean, he initiated a province-wide consultative process to develop a strategic plan for OAC that established the college's four pillars of food, agriculture, communities and environment. He was a major supporter of the creation of a Bachelor of Bio-Resource Management program and its combined business and science course approach, and an Associate Diploma in Turfgrass Management. He also encouraged teaching and research in organic agriculture, renewable energy, and biomaterials, which has resulted in nationally-recognized centres in these areas.
Pearson managed OAC through a transition period. He oversaw the administrative incorporation of the arboretum, regional campuses and environmental programs into OAC. The removal of the Associate Diploma in Agriculture program from the main campus met with resistance from OAC alumni but created room for expansion of other programs and strengthened OAC's regional campuses.
After leaving OAC in 2007, Pearson continued to promote agriculture to a larger audience, including establishing the Sustainability Institute at the University of Melbourne. In 2008, he co-authored a book titled The Cultivated Landscape: An exploration of Art and Agriculture. The book allowed current events in agriculture, such as the rise of industrial farming and the environmental impacts of food production, to be received in a non-traditional format and reach a greater audience.
Posted on September 18, 2014