David John Hume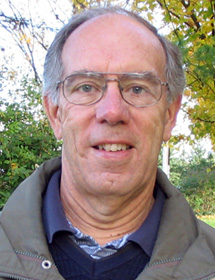 First name: David John
Last Name: Hume
Hometown: Milton, Ontario
Current Residence: Guelph, Ontario
Birth Year: 1940
OAC Grad Year(s): BSA 1961, M.Sc. 1963
Affiliation: Alumni, Faculty
OAC Pillar: Agriculture
About
Dave Hume enrolled in the Bachelor of Science in Agriculture in 1957, starting a lifelong career with the University of Guelph. He's worked as a researcher, teacher and administrator, including a secondment to the University of Ghana as part of the Guelph-Ghana project.
"Mother Nature sure gives up her secrets very begrudgingly, particularly when it comes to getting higher soybean yields." – Dave Hume
While Dave was an undergraduate student he was president of College Royal and played on both the Gryphon football and basketball teams. It was during this time that Dave realized his interest in research through two summers of work with the Field Husbandry Department. He decided in 1961 to pursue his master's in the department, and during his master's he led the Gryphon football team as a co-captain.
Dave returned to campus in 1966 as a professor after completing his PhD at Iowa State University. In his career, Dave has acted as chair of the Department of Crop Science, director of the Plant Program within the Research Agreement with the Ontario Ministry of Agriculture, Food and Rural Affairs (OMAFRA), the executive director of the OMAFRA-U of G Partnership, and associate vice president for research and partnerships for the University. In 2005, he retired. He is now a professor emeritus and continues to teach the Protein and Oilseed Crops course in the Department of Plant Agriculture and conducts field research.
Dave is most proud of his work putting soybeans in Ontario farm fields. In 1968, Dave  wanted to follow in George Jones' footsteps by replicating what George had done with corn and applying it to soybeans. Dave felt soybeans could be an answer to many of the problems in Ontario farm fields. In 1975, no soybeans were planted east of London but Dave and fellow professor Wally Beversdorf helped change that. Dave and his crew developed a management package for farmers and helped members of the Ontario Soil and Crop Improvement Association establish field test strips in each county.  Soon after, soybeans took off.
Posted on September 18, 2014