George Irving Christie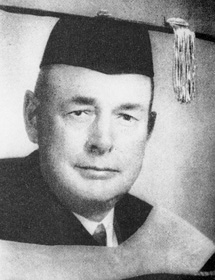 First name: George Irving
Last Name: Christie
Hometown: Winchester, Ontario
Birth Year: 1881
OAC Grad Year(s): BSA 1901
Date of Death: 1953
Affiliation: Alumni, Principal / President / Dean
OAC Pillar: Agriculture, Communities
About
George Christie graduated from OAC in 1901. He pursued graduate work at Iowa State college and in 1905 accepted a position in soils and crops at Purdue University. Shortly afterward Christie became the director of extension. He returned to OAC in 1928 to fill the role of president. Christie's presidency spanned the roaring 1920s, the depression in the 1930s and beginning of World War II.
"Why should a farmer be considered unpatriotic if he considers income or reward, in order that he may be better fitted to carry out the job he is called upon to do?" – George Christie
Christie has been described as a no-nonsense agriculturist. He was the president of OAC until 1947 and spent much of his time promoting the College and agriculture to politicians. Christie developed an image for OAC to ensure the continued support of legislature and the community, and in 1929 Christie extended an invitation to the provincial house to visit campus. His bold methods of promotion resulted in OAC receiving the necessary financial and political backing required to thrive.
During Christie's presidency the "Farm and Home Week" was revamped. In 1932 the new and improved event was joined with College Royal to offer an opportunity to view several animals and different species of plants, and a chance to speak with agricultural industry experts. Macdonald Institute students offered babysitting services and boxed meals were provided. The event brought thousands of visitors to the OAC campus and molded OAC's image as a college for the people.
In his career, Christie was an assistant to the Secretary of Agriculture during World War I, superintendent of the Indiana Agricultural Exhibit at the Panama Exposition in 1915, and a member of the Committee on Economics of the United States Department of Agriculture. The list of Christie's participation in the support of agriculture is lengthy.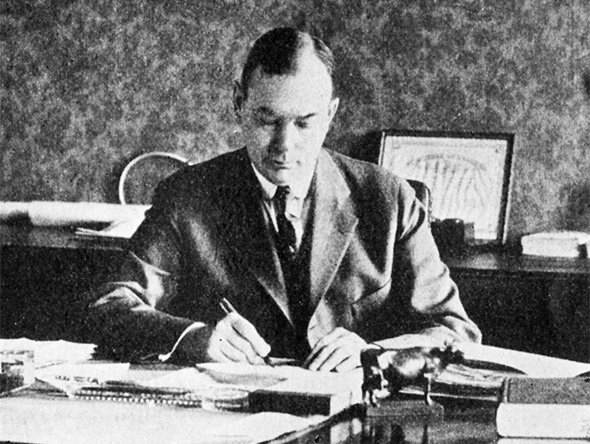 References and Further Reading
Quote reference: In address to the Experimental Union annual meeting shortly after the outbreak of World war II, quoted in "Experimental Union", OAC Review vol 52, no 4, Jan 1940, 242.
Photo credit: Archival and Special Collections, University of Guelph Library
"Experimental Union", OAC Review vol 52, no 4, Jan 1940, 242.
Alexander M. Ross. The College on the Hill: A History of the Ontario Agricultural College, 1874-1974 (Toronto: Copp Clark, 1974)
Posted on September 18, 2014