Henry Hoshel Dean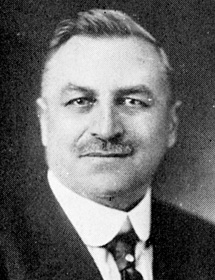 First name: Henry Hoshel
Last Name: Dean
Hometown: Brant County, Ontario
Birth Year: 1865
OAC Grad Year(s): 1888A, BSA 1890
Date of Death: February 4, 1946
Affiliation: Alumni, Faculty
OAC Pillar: Agriculture, Communities, Food
About
Following graduation from OAC in 1890, H.H. Dean spent a year at the New York Agricultural Experiment Station at Geneva, NY, before returning to the college. He was a founding member of the National Association of Dairy Instructors in 1906. Students praised him for his forceful, well-planned lectures, and he enjoyed the solitude of his farm near Grimsby.
"The trading of dairy goods for dry goods and groceries is one of the greatest hindrances to the development of dairying in Canada, as it places little or no premium on brains and skill, which are necessary factors in the making of a fine quality of dairy products." – H.H. Dean
Dean modernized butter- and cheese-making in response to the increasing importance of Canadian dairy products in domestic and export markets. Prior to becoming head of the Dairy Department of OAC in 1891, Dean had charge of the Travelling Dairy, which carried equipment in a horse-drawn buggy to farms to demonstrate the manufacture of butter.  This program was later imitated across Canada and the United States.
Dean then introduced practical teaching of dairy technology with the establishment of the twelve-week Dairy School in February 1893. Contrary to expectations, the program received over 100 applications; 65 students, including the first five women to be admitted to any program at OAC, completed the course. In 1914, a two-week course in commercial ice cream manufacturing was added. While retaining the primary focus of the Dairy School as a hands-on program, he strengthened its emphasis on science. From 1898 to 1935, the proportion of time devoted to lecture and discussion, as opposed to practical work, increased substantially.
Dean later constructed a classroom dedicated to dairy education, where pasteurization of cream for the manufacture of butter was first done in Canada. With modern facilities in place, a dairy option was added to the degree program; its first cohort graduated in 1900. In 1906, he purchased a milking machine and installed windows and a viewing platform outside the milking parlour.
References and Further Reading
Quote reference: H.H. Dean. Canadian Dairying (Toronto: William Briggs, 1903), 64-5; cited in Marjorie Griffin Cohen. Women's Work, Markets, and Economic Development in Nineteenth-Century Ontario (Toronto: University of Toronto Press, 1988), 101.
Photo credit: Archival and Special Collections, University of Guelph Library
H.H. Dean. Dairying – Farm and Factory (Toronto: Ryerson Press, six editions between 1903 and 1932)
L.M. McKnight. Historical Review of the OAC Dairy School (Department of Food Science, University of Guelph, June 1969)
David W. Stanley. Tracing Food Science at University of Guelph and in North America (Guelph: David W. Stanley, 2006), 70-72.
Posted on September 18, 2014