Istvan Rajcan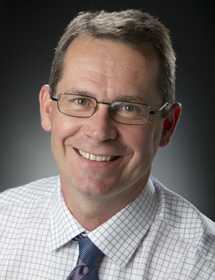 First name: Istvan
Last Name: Rajcan
Hometown: Novi Sad, Serbia
Current Residence: Guelph, Ontario
Birth Year: 1964
OAC Grad Year(s): PhD 1997
Affiliation: Alumni, Faculty
OAC Pillar: Agriculture
About
Istvan Rajcan immigrated to Canada from Serbia (then Yugoslavia) in 1991. Before coming to Canada he had completed his undergraduate degree in agriculture at the University of Novi Sad in Serbia and gained practical experience while working as a sunflower breeder. In 1992, Istvan pursued his PhD at OAC, and then he worked as a canola breeder with Saskatchewan Wheat Pool from 1996 until 1998 when he was hired as faculty member.
"I feel privileged to be part of OAC because of its long history and high reputation in teaching and research. One of the greatest pleasures of my work here is the opportunity to teach and guide students and to see them succeed in their careers upon graduating from OAC and Guelph." – Istvan Rajcan
Istvan is active in the University's academic community. He serves as the associate graduate coordinator for the Department of Plant Agriculture, is a member of the Graduate Committee in the department and is the OAC representative on the Graduate Programs Committee representing at the University level.
Istvan has a broad range of plant breeding experience. He began as a sunflower breeder and then transitioned to canola while completing his PhD. While working for a private seed company after graduation from OAC, Istvan became wistful for the academic community. When a soybean breeder position became available at OAC, Istvan jumped at the opportunity; academia was where he wanted to be.
Istvan is currently involved in the development of new soybean varieties, primarily for Ontario farmers. His breeding program serves as an important learning tool for graduate students in plant genetics and a mechanism for maintaining genetic diversity in soybeans. As part of his research, Istvan maintains a working relationship with scientists in Northeast China, who produce soybeans at similar latitude to Ontario. This relationship allows for the exchange of germplasm between the two countries and strengthens the genetic diversity of the Ontario soybean population, which have increased yield and are more resistant to diseases and pests.
References and Further Reading
Posted on September 18, 2014