Juri Peepre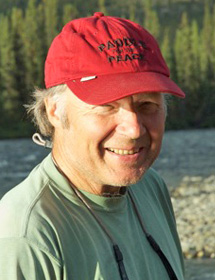 First name: Juri
Last Name: Peepre
Hometown: Guelph, Ontario
Current Residence: British Columbia
Birth Year: 1952
OAC Grad Year(s): BLA 1976
Affiliation: Alumni
OAC Pillar: Environment
About
Juri Peepre grew up on the edge of Guelph enjoying nature. His desire to combine his love of nature with design and science led him to the Bachelor of Landscape Architecture (BLA) program at OAC. His interests later became focused on parks and conservation and paved the way for his future career planning and advocating for these environments.
"Many people working in conservation are deserving of recognition. I was humbled and thrilled to receive the Order of Canada. I think what the Order of Canada is really recognizing is the importance of wilderness conservation to Canadians. I was grateful to receive the award because that is what I have dedicated my life to." – Juri Peepre
Juri got an early start in his career by starting his dream job with Parks Canada directly after graduation. In this role, Juri was part of the site planning and design team for national parks in Alberta and British Columbia. After working for Parks Canada for three years, Juri pursued a Master of Science in Plant Science at the University of British Columbia to refine his knowledge of biology and ecological restoration.
Juri then began practicing landscape architecture as a private consultant working on large conservation projects, and in 1990 he made the conscious decision to become a conservation advocate.
He has worked with notable non-profit organizations such as the Canadian Parks and Wilderness Society and World Wildlife Fund (WWF). One of his most notable career highlights was his role leading the Three Rivers Project, a multi-week journey with artists, writers, photographers and First Nations people down the Wind, Snake and Bonnet Plume rivers in the Yukon's Peel Watershed. Juri wanted to raise awareness of these spectacular rivers, through celebration, in the hopes of conserving them. The end result was a book, "Three Rivers: The Yukon's Great Boreal Wilderness" and a travelling art exhibition.
In 2014, Juri was awarded the Order of Canada for his ongoing dedication and efforts for conservation in Canada.
Posted on September 18, 2014