Melville Cumming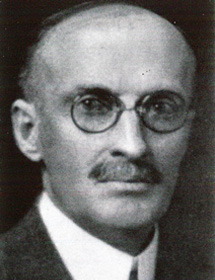 First name: Melville
Last Name: Cumming
Hometown: Stellarton, Nova Scotia
Birth Year: 1876
OAC Grad Year(s): BSA 1900
Date of Death: April 16, 1969
Affiliation: Alumni, Faculty
OAC Pillar: Agriculture, Communities
About
Melville Cumming was an assistant professor of Animal Husbandry at OAC from 1900-1905, before becoming the first Principal of the Nova Scotia Agricultural College (NSAC) at Truro from 1905 to 1927 and concurrently secretary of agriculture from 1907 to 1927. He was an active churchman, and belonged to many organizations including the Truro Canadian Club and the Truro Golf Club.
"The market horizon is wider than it ever was before and with the improved means of transportation, which are bound to follow the development of the ocean terminals at our capital city, it looks as if the Annapolis Valley Farmer has at his command markets that he cannot over supply." – Melville Cumming
While he was still on faculty at OAC in 1904, Cumming organized the first of a long series of short courses on animal husbandry to be offered at the new NSAC campus in Truro. These courses were popular, and farmers attended from all over Nova Scotia. After his appointment as NSAC Principal, he facilitated Travelling Dairy Schools modelled on OAC courses. 
Cumming was a successful principal, agricultural instructor and politician. He was an eloquent speaker who seldom used notes or a microphone, and his ability to communicate information clearly was an asset. Furthermore, his years at OAC had given him valuable experience in this kind of extension work, including organizing, promoting and teaching to a population, which was sometimes less than enthusiastic about scientific agriculture.
While he was secretary of agriculture, the Nova Scotia government purchased property at Kentville in the Annapolis Valley. In 1911, in response to a long-standing recommendation from the Nova Scotia Fruit Growers' Association, an experimental farm was established, where research of value to apple growers has been conducted for decades. During World War I, his annual reports chronicled its increasing impact on farmers, and finally his optimism that peace would bring agricultural prosperity to Nova Scotia.  
Cumming was a charter member of the Canadian Society of Technical Agriculturists (predecessor of the Agricultural Institute of Canada), founded in 1920.
References and Further Reading
Quote reference: Address to the Nova Scotia Fruit Growers' Association Convention, November 1918; cited in Julian Gwyn, Comfort Me with Apples: The Nova Scotia Fruit Growers' Association, 1863-2013 (Berwick, Nova Scotia: Lupin Press, 2014) 81-82.
Photo credit: Dale Ells. Shaped through Service: an Illustrated History of the Nova Scotia Agricultural College (Truro: Agrarian Development Services, 1999)
Posted on September 18, 2014