Nathan Perkins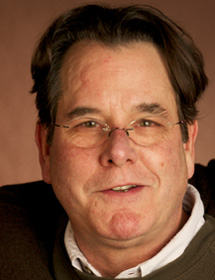 First name: Nathan
Last Name: Perkins
Hometown: Military family, nomadic
Current Residence: Guelph, Ontario
Birth Year: 1956
Affiliation: Faculty
OAC Pillar: Communities
About
Nate Perkins grew up in military family and had a nomadic lifestyle, living in 34 different places around the globe throughout his childhood. He met his wife, a fellow OAC professor, Tina Widowski while working and going to school at the University of Illinois.
"Sometimes I think about and relish the thought that thousands of people experience environments I've created every day. It's not just academics reading my papers it's patients in hospitals, children, and disadvantaged people experiencing them and being enriched because of those experiences." – Nate Perkins
Nate puts his heart and soul into the landscape architecture program at the University of Guelph where he's been a faculty member for 24 years. For 14 of those years he served as the undergraduate program coordinator and program counsellor, and his dedication to advising and teaching students has earned Nate numerous awards and honours.
Nate is also a member of the Landscape Architecture Advisory Committee at the University. This committee is responsible for the outdoor environment of the campus, including the recent renovations to Branion Plaza and the new gateways to the university at Gordon and College streets.
Nate's professional work can be seen in school yards, medical facilities and other public environments on three continents. One of his favourite projects took place at the school his children attended, Jean Little Public School in Guelph 20 years ago. Through his design and tireless fundraising he turned a barren landscape into an exploratory environment for children. A tree commemorating his efforts still stands at the school.
His most well-known designs are the therapeutic environments he has developed for hospitals like the Homewood Health Centre in Guelph. Introducing changes to these facilities such as woodland paths, gardens, and accessible green spaces are just some of the improvements he has made to create healthier environments for hospital patients.
Nate recently became a gyroplane pilot and can sometimes be seen soaring above Guelph.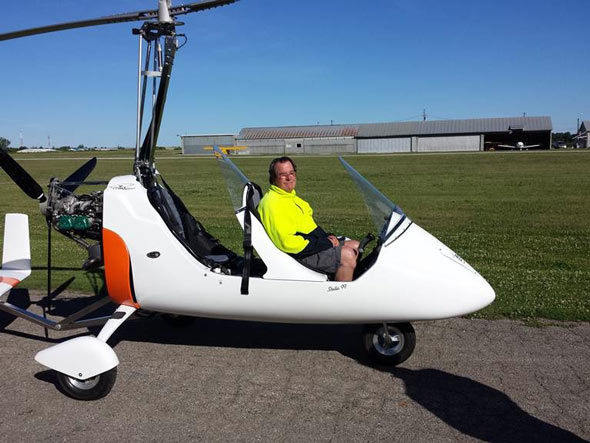 Posted on September 18, 2014