Peter Hannam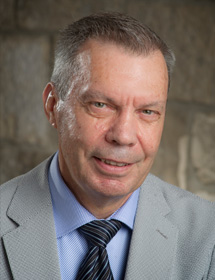 First name: Peter
Last Name: Hannam
Hometown: Guelph, Ontario
Current Residence: Guelph, Ontario
Birth Year: 1939
OAC Grad Year(s): BSA 1962
Affiliation: Alumni
OAC Pillar: Agriculture, Communities
About
Peter Hannam was a dairy farmer before attending OAC and his time at the College was his first experience off the farm. When he began his Bachelor of Science in Agriculture degree in 1958, Peter had the expectation he would focus his learning on dairy but soon realized his passion in crops and quickly switched his focus to agronomy.
"OAC changed my whole outlook and brought me opportunities. I went in a dairy farmer and came out a crop farmer. OAC opened my eyes to so many parts of the world I knew nothing about." – Peter Hannam
Peter returned home after his graduation and brought his knowledge of plant science with him. Six years after his graduation, his transitioned the family farm out of the dairy industry and began growing crops. When Peter got involved with seed on his family farm it was the beginning of his long career working in the seed business.
In Peter's fourth year of study a professor claimed soybeans would never be grown in regions of Ontario further north than London. Peter took this as a challenge and experimented with the management and breeding of soybean crops to fit the terrain and season length of Wellington County. It took eight years of perseverance before Peter grew an economical plot of soybeans in the Wellington region with help from the University of Guelph's agronomy department. Peter's success led to the establishment of First Line Seeds in 1982, which he grew into one of Canada's largest soybean seed suppliers.
Peter was the creator of the well-known on-campus competition, Project SOY (Soybean Opportunities for Youth). He wanted to highlight the diversity of soybeans while allowing youth to use innovation and creativity to find alternative uses for the crop. Going into it 19th year, the competition features student's inventions using soy as the main inspiration. Peter is enthused by the diversity of entries and has been thrilled to witness the commercialization of some of the products originally developed for the competition.
Peter has contributed tremendously to the University of Guelph as an alumnus through his volunteer leadership and support and funding of special initiatives, like Project Soy, the Bio-products Discovery and Development Centre, and soybean research through the Hannam Soybean Utilization Fund.
Posted on September 18, 2014