Roberta Lynn Bondar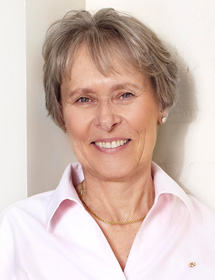 First name: Roberta Lynn
Last Name: Bondar
Hometown: Sault Ste. Marie, Ontario
Current Residence: Toronto, Ontario
Birth Year: 1945
OAC Grad Year(s): B.Sc. (Agr.) 1968
Affiliation: Alumni
OAC Pillar: Environment
About
Roberta Bondar made headlines in 1983 when she was selected for the Canadian space program and would be Canada's first female astronaut. On January 22, 1992 she set out for space on the Discovery mission, STS-42, and became the world's first neurologist in space.
"I never watched a NASA launch without wanting to be on board, so when I read the advertisement for Canadian astronauts, it called out loud and clear, 'Roberta Bondar, where are you?'" – Roberta Bondar
While on campus, working toward her Bachelor of Science in Zoology and Agriculture, Roberta coached, and was a member of, the University archery team and played on the University women's basketball team. After graduation she earned a Master of Science in Pathology, a PhD in Neurobiology, and an M.D. She completed her residency in Neurology at the University of Western Ontario and became a Fellow of the Royal College of Physicians and Surgeons of Canada in 1981.
After her spaceflight and for more than a decade at NASA, Roberta headed an international research team, continuing to find new connections between astronauts recovering from the microgravity of space and neurological illnesses here on Earth such as stroke and Parkinson's disease.
Her time in space changed her perspective on the focus of her work. She realized her previous focus on medicine encompassed more than her specialties of neurology and space medicine, but also included the health of the environment. Roberta is now a respected advisor to industry and government. She speaks to medical, scientific, corporate and environmental organizations about change, social responsibility and our environment.
In 2009, Roberta co-founded, and is president of, The Roberta Bondar Foundation, using photography to bridge art and science and reframing our respect for the natural environment.
Among many honours and awards, Roberta has been recognized with the NASA Spaceflight Medal, inducted into the Canadian Medical Hall of Fame and into the International Women's Forum Hall of Fame. She is an Officer of the Order of Canada and has been appointed to the Order of Ontario. She holds 24 honorary doctorates and received her own star on Canada's Walk of Fame in 2011.
Posted on September 18, 2014