Ross Weston Irwin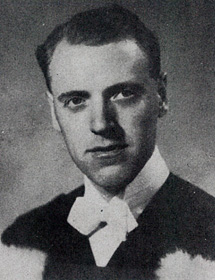 First name: Ross Weston
Last Name: Irwin
Hometown: Cambray, Ontario
Birth Year: 1921
OAC Grad Year(s): 1951
Date of Death: March 17, 2013
Affiliation: Alumni, Faculty
OAC Pillar: Agriculture, Communities, Environment
About
Ross Irwin was an agricultural engineer and underdrainage specialist whose passion for local history and agricultural history is legendary. During World War II, he served with the Royal Canadian Electrical and Mechanical Engineers. He was also an accomplished musician who played euphonium in the Guelph Concert Band.
"He was a details man. He collected all sorts of things — coins, stamps — but he also collected facts. And he particularly wanted to distinguish between the myths and the facts surrounding Guelph's history." – Gil Stelter
Irwin began his career at OAC at an exciting time of innovation in agriculture. World War II had ended, and many veterans who completed post-graduate degrees, usually in the USA, returned to work at OAC. The School of Agricultural Engineering was separated from the Department of Physics in 1945, to expand research, teaching and extension on the behaviour and conservation of agricultural soils.  
Irwin's expertise in soil mechanics and underdrainage continued a long tradition of applied science and extension programs in soil management at OAC. He published the first edition of the Drainage Guide for Ontario in 1957 and later revised and updated it eleven times. He developed two popular and simple methods, called the 'thumb test' and the 'coffee can test', to demonstrate the efficiency of newly installed plastic drainage tubing in fields. He also consulted with the Ontario Good Roads Association to develop the Road Schools (still held annually at the Guelph campus), which were originally planned for road superintendents from municipalities with drainage problems.
Irwin's inclination for the practical is demonstrated in the topics he chose to study as an amateur historian. For example, Guelph: Origin of Street Names records the historical growth of Guelph's population and infrastructure. He received the Royal Canadian Mint Award for his publications on numismatics, or currency and medals.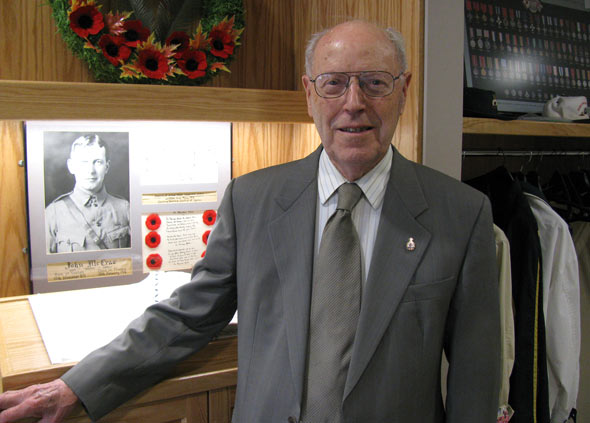 References and Further Reading
Quote reference: Gil Stelter, Professor Emeritus, History, reminiscing about his association with Ross Irwin through the Guelph Historical Society, in "Guelph loses its man of history, Ross Irwin", http://www.guelphmercury.com/news-story/2794315-guelph-loses-its-man-of-history-ross-irwin-/   
"Ross Weston Irwin, 1921-", http://www.oahf.on.ca/pdf/Irwin.pdf
Francis C. Rowe, James A. Haxby, Robert J. Graham, and Ross W. Irwin. The Currency and Medals of Newfoundland (Willowdale: Numismatic Education Society of Canada, 1983)
Ross W. Irwin. Mariposa : the banner township : a history of the Township of Mariposa, Victoria County, Ontario (Guelph: Ross Irwin Enterprises, 1984)
Ross W. Irwin. Guelph: Origin of Street Names (Guelph: Guelph Historical Society, 1998)
Posted on September 18, 2014