Stewart Skinner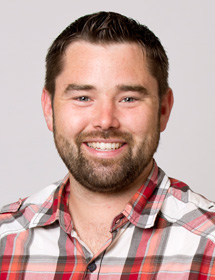 First name: Stewart
Last Name: Skinner
Hometown: Listowel, Ontario
Current Residence: Listowel, Ontario
Birth Year: 1984
OAC Grad Year(s): B.Comm. 2007, M.Sc. 2010
Affiliation: Alumni
OAC Pillar: Agriculture, Communities
About
As a sixth generation farmer there was no question that Stewart Skinner would attend OAC. With a special interest in marketing and economics, Skinner finished his Bachelor of Commerce in Agricultural Business and then a Master's in Agricultural Economics with a year hiatus in between working as a grain merchandiser.
"I have always been a pretty vocal advocate for agriculture and that is something that I tie back to my time at Guelph. Some of my courses made me a much better writer and communicator, I use those skills to share agriculture's message. Ultimately what led me to get into politics: I felt that I had some strong skills that are beneficial and it was a method of sharing my knowledge on agriculture." – Stewart Skinner
Skinner is a proud pork farmer at his family farm, Stonaleen Farms, near Listowel Ontario. Stewart works alongside his family in their farrow-to-finish facility.
Skinner is a self-described advocate for agriculture, and especially the pork industry. His personal blog "the modern farmer," was originally started through a request by Farm and Food Care Ontario to share his day-to-day experiences as a farmer with the public. The initiative grew into a far-reaching social media effort to share his knowledge and experiences in agriculture. His company, Modern Farmer Consulting, was born from this and Skinner now provides freelance writing, translations of research into everyday language, and official responses to "pork industry scandals" in the media.
Skinner was a member of the Student Federation of OAC (SFOAC) as a class representative and also as chair. During his time on campus he also represented SFOAC in the Central Student Association, setting a foundation for a future in politics. Skinner decided to use the skills he had developed in communication and writing at OAC to advocate for agriculture in politics. In 2013, he was nominated as the official Ontario Liberal Party candidate in the Perth-Wellington riding and campaigned in the recent 2014 provincial election.
Posted on September 18, 2014