Trevor DeVries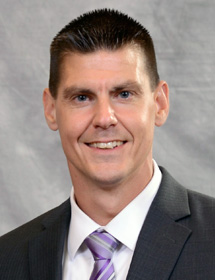 First name: Trevor
Last Name: DeVries
Hometown: Cloverdale, British Columbia
Current Residence: Ottawa, Ontario
Birth Year: 1979
Affiliation: Faculty
OAC Pillar: Agriculture
About
Trevor DeVries completed his entire post-secondary education at the University of British Columbia. He then spent one year doing post-doctoral research with Agriculture and Agri-Food Canada investigating the interaction of feeding behaviour and nutrition in dairy cows.  In 2007, Trevor began his career with OAC at its Kemptville Campus.
"My goal is to contribute to the dairy industry by conducting rigorous science that results in improvements in dairy cattle health, production, and efficiency – this is good for the welfare of the animals as well as those who are entrusted to take care of them." – Trevor DeVries
Trevor's research program takes an integrated approach by collaborating dairy cattle nutrition, behaviour and welfare. He studies the feeding behaviour of dairy cattle from infancy to adulthood, evaluating and identifying housing and nutritional management to optimize their productivity, health and welfare. His research has established that housing and feeding strategies may be used to help calves develop healthier eating habits that may carry over to their milk production years. Trevor's research has earned him international recognition including the 2013 Cargill Animal Nutrition Young Scientist Award and 2014 Lallemand Animal Nutrition Award from the American Dairy Science Association.
Trevor actively shares his research findings with industry, having delivered well over 100 presentations in the past seven years at local, provincial and international dairy production and nutrition meetings. Trevor's teaching, extension and research work meld together, forming a well-rounded perspective on dairy cattle health, welfare, and production. His research practices the same foundations he teaches in his diploma-level dairy cattle production and nutrition courses and often uses his findings in instruction to enrich student learning. The concepts he teaches in his classes filter into industry through the material he shares at meetings and through his students that return home after graduation.
Posted on September 18, 2014