Research Spotlights
David Huyben
(he/him/his)
Assistant Professor of Aquaculture, Department of Animal Biosciences
David's email, David's faculty page, David's Twitter, David's LinkedIn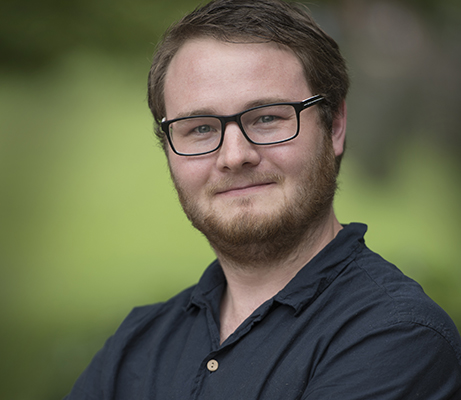 What is your area of research?
My research program focuses on the effects of feeding omega-3 fatty acids, single-cell proteins and probiotics on the growth, immune response and gut microbiome of salmonid fishes, especially rainbow trout and Atlantic salmon. We are learning more and more how the bacteria in our gut affects our health and behaviour. My research group aims to find out how gut bacteria improve the growth and health of fish, specifically looking at what nutrients they produce and how they interact with the immune system.
What current or upcoming research project are you most excited about?
I have several projects with fish feed companies that want to test their products and understand the mechanisms behind their effects, including improving growth and health of farmed fish. I also collaborate with universities in Scotland (Stirling) and Sweden (Uppsala), as well as faculty in my department and several others including Pathobiology and Molecular/Cellular Biology. I am excited to work with both academic and industry partners as they have different perspectives and expertise that help to address important basic and applied scientific questions.
What inspired you to pursue research?
I grew up on a poultry and cash-crop farm outside of Forest, Ontario (a couple hours west of Guelph) and I wanted to be a veterinarian for the longest time. I enrolled into the Animal Biology undergrad program at UoG and I was looking for a summer job after 3rd year. I was late and the only university summer job left was in a fish nutrition lab with Prof. Dom Bureau. I got it and instantly fell in love with the aquaculture research and this dynamic industry. I immediately identified with fish farmers around Manitoulin island and I was always curious about science and animal production starting from my childhood on the farm. I was inspired by effects of technologies and feed on fish heath and nutrition that led me to complete an MSc with Prof. Rich Moccia. After that, I completed a PhD at the Swedish University of Agricultural Sciences and postdoctoral research at the Institute of Aquaculture, University of Stirling in Scotland. I am delighted to come home and continue my research and teaching at the Department of Animal Biosciences.
Which one of your publications is your favourite/one you are most proud of?
My favourite and most influential publication, in my opinion, is the Huyben et al. (2018) publication in the Journal of Applied Microbiology on "Dietary live yeast and increased water temperature influence the gut microbiota of rainbow trout". It combined several techniques of making fish feed, feeding probiotics, measuring fish stress, 16S DNA sequencing, bioinformatics and statistics. The goal was to feed fish a yeast probiotic so they could cope with the stress of warmer water. We did see higher diversity of gut bacteria, so it did show potential. This strategy is very relevant due to the increasing effects of climate change and we successfully used cutting-edge sequencing technology to identify thousands of gut bacteria in rainbow trout. Fun stuff!
What are some creative ways you are staying connected/supporting your students while working remotely?
I have an MSc student that will start in January and I have been in contact with them via Skype and email. I try to check in at least once per month to see how they are doing in these trying times and check on their research progress. Although I miss the face-to-face interaction, online platforms are an easy way to check in on students from the comfort of your own home. I try to not put added pressure on my students given the stress of the pandemic and I am mindful of mine and their mental health.
How could someone connect with you and learn more about your research?
If someone is interesting in doing an MSc, PhD or postdoc in my research group, please send me an email at huyben@uoguelph.ca or find me on twitter. The same goes for other academic, government and industry members interesting in collaborating on projects involving fish health, feed and the microbiome. You can find a list of my publications on my U of G webpage, ResearchGate, LinkedIn and Google Scholar.
---
Kim Schneider
(she/her/hers)
Assistant Professor, Department of Plant Agriculture
Kim's email, Kim's faculty page, Kim's Twitter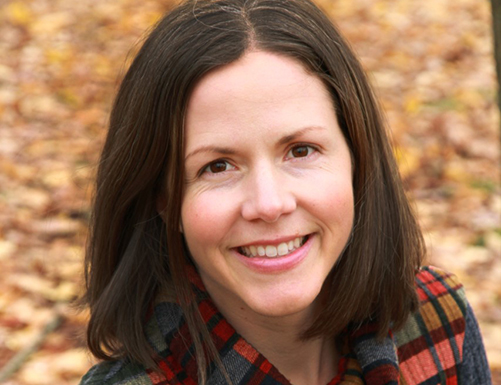 What is your area of research?
My research intersects agricultural and environmental issues. Of course, we want agricultural ecosystems to be productive, but in addition, we also need to be thinking about long-term sustainability. I work in the broad area of forage and service (cover) crops and am passionate about exploring how these crops can be managed to enhance ecosystem services such as carbon sequestration, improving nutrient use efficiencies, water quality, and soil health.
What current or upcoming research project are you most excited about?
Although it's a bit of a new venture for me, I am excited to work with animal scientists and explore the role of pasture and grazing management in carbon sequestration. I think this is a really timely research topic and will hopefully help the beef industry to show that depending on management, they can contribute to climate change mitigation through increasing soil carbon stocks.
What inspired you to pursue research?
I think one of the biggest draws to a research orientated career is the ability to keep learning new things. It's challenging and hardly ever boring. Being a faculty member also gives you the academic freedom to pursue new areas and change with the times. The sky is the limit really!
Which one of your publications is your favourite/one you are most proud of?
This one came out last year:
Schneider, K.D., J.Thiessen Martens, F. Zvomuya, D.K. Reid, T. Fraser, D.H Lynch, I. O'Halloran, and H. Wilson. (2019). Options for improved phosphorus cycling and use in agriculture at the field and regional scales. Journal of Environmental Quality. doi:10.2134/jeq2019.02.0070.
I have worked a lot in the area of phosphorus fertility management over the years (MSc, PhD, post-doctorate), and this review paper was a nice way to bring things together in a paper that will be read by a wider audience. Hopefully, it will continue to help the field evolve so we can manage phosphorus budgets more tightly in agriculture.
What are some creative ways you are staying connected/supporting your students while working remotely?
Because I am new, I don't have a large team. We stay connected through the usual ways (zoom, email, phone), but it has been nice to do some field work at Elora this summer, where we can meet in person (physically distanced of course).
---
The Guelph Turfgrass Institute (GTI)
Q&A with Cam Shaw, GTI Communications and Outreach Coordinator
GTI website, GTI Twitter, GTI Instagram, GTI Facebook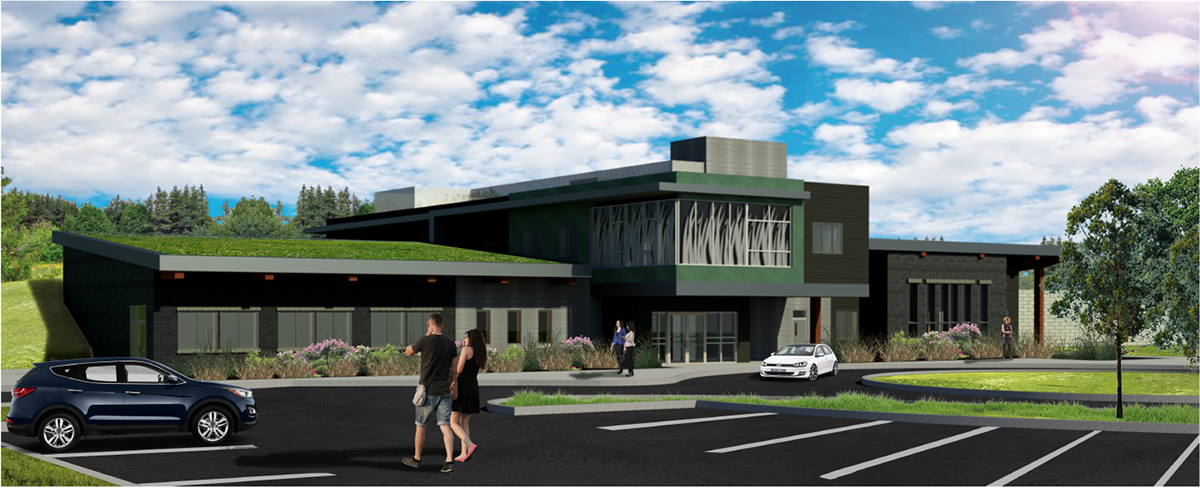 What is the Guelph Turfgrass Institute (GTI)?
The GTI is both a conceptual and physical institution. In the conceptual sense, the GTI actually represents a formal three-way partnership between the University of Guelph, the Ontario turfgrass industry (lawn care, landscaping, golf course maintenance, sod production, sports field management, municipal parks management, and other recreational facilities dealing with turf) and the Ontario government (OMAFRA). This triumvirate of a partnership is now over 30 years old and has acted as a successful model for how academia, industry and legislators can, and should, work together to achieve mutually beneficial and supportive goals. Since its founding in 1987, The GTI has acted as a world leader in turfgrass research and education, and continues to be a hub for professional networking, diagnostic testing and extension services to the Ontario and Canadian turfgrass industry.
In the physical, bricks and mortar capacity, the GTI is headquarters to several provincial and national professional turfgrass associations (Ontario Golf Superintendents Association and Sports Turf Canada) as well as the Ontario Turfgrass Research Foundation (OTRF); a charity whose primary goal is to raise funds to invest in turfgrass research. The GTI has classroom space where it hosts various U of G turf diploma classes and workshops in addition to the annual Turfgrass Managers Short Course, a 30-day turf management certificate program. Perhaps most importantly of all, the GTI provides the lab facilities, office space and research plots in a centralized location for primary investigators, lab groups, and grad students to more effectively conduct their work.
What are the objectives of the GTI?
The GTI has 3 primary mandates: several mandates or missions:
RESEARCH: The GTI aspires to influence, inspire, and initiate collaboration within the U of G faculty and research program. The primary goal is to help create best management practices (BMPs) for turfgrass managers. Historically, the GTI has been a world leader is developing sustainable and low-risk strategies for managing pests (referred to as Integrated pest management or IPM). Past fields of study have included exploring the fate of pesticides, researching alternative controls for turfgrass pests as well as exploring cultural management techniques that promote stronger healthier grass in order to help create well-conditioned and safe areas for recreation and sport.
SERVICE: The GTI serves the industry in a variety of manors. Through the diagnostic clinic, the GTI offers reliable, third-party diagnostic services to the Canadian turfgrass industry. This service helps the industry to accurately identify pests and reduces the chances of unnecessary or unethical applications that may affect non-target organisms. The GTI also offers educational services to various stakeholders in need of specific types of education through workshops, seminars and educational materials production.
OUTREACH: In order to ensure growth and interest in the turf industry, the GTI participates in a number of outreach programs throughout the year. Working closely with the OAC Liaison team, the GTI has participated in on and off-campus activities promoting careers and education in the field of turfgrass management. More recently, the GTI has also begun engaging with public stakeholders through various events and programs. It is our hope to continue spreading "the good word of turf" through engagement and discussion in order to re-define the often-negative perception that surrounds turf in our society.
Can you provide an example of some recent research from the GTI?
It is hard to discuss only one so I would like to share two of my recent favourites:
For the past few years, Dr. Katerina Jordan and her lab group have been exploring a turfgrass pathogen, known as take-all patch. This pathogen is quite common in Canada, and especially in Ontario due to the nature of the soils in this province. Prior to the research project, Dr. Jordan observed this pathogen was occurring in many places and times of year that were contradictory to published data on this pest. Operating under the hypothesis that there could be a new, unidentified pathogen causing this phenomenon, Dr. Jordan and her lab group have been painstakingly exploring the potential for a discovery of a new pathogen. In the turf industry, this is not only potentially ground-breaking research but also very exciting to be a part of. This research project continues today and has also included aspects of developing reliable field inoculation techniques which will help others to study this pathogen in the future.
Dr. Eric Lyons is currently working with the Canadian Nursery and Landscape Association to develop a carbon calculator for turfgrass. This involves a literature review and collection of existing published data in order to create a complex algorithm which will calculate the potential for carbon sequestration by turfgrass in the urban and rural landscape. As the public and governments become increasingly sensitive to carbon footprints and ecological impacts, this research project may help to justify turfgrass as a carbon solution while also continuing to be a surface that can be walked and played on.
How do students utilize the GTI?
Students of the Turf Manager's Short Course (TMSC) attend classes in the GTI during the month of February. This 30-day certificate is now in its 52 year and has graduated thousands of turf managers – many of whom have gone on to become leaders of industry. Outside of the TMSC, U of G turf diploma students often have workshops, labs and classes held periodically throughout the school year. They are free to come on site, and meet with grad students, observe active research and engage with faculty if the opportunity presents itself. Turf Club is also known to host special events and speakers at the GTI from time to time. Because the GTI also in headquarters to a variety of professional industry associations, it creates a valuable space for students to interact with the industry and develop their professional networks.
What GTI time sensitive or critical research continued throughout the summer?
A number of turf trials continued through the summer including our National Turfgrass Evaluation Program (NTEP) trial for turf type tall fescue, as well as a Turfgrass Water Conservation Alliance (TWCA) trial. The TWCA trial is an interesting one as it is exploring the varying degrees of drought tolerance amongst a varieity of different Kentucky bluegrass cultivars. There are also a series of ongoing fungicide efficacy trials that take place annually on our pathology research greens.
Do you have any fun facts about turfgrass or the GTI you can share?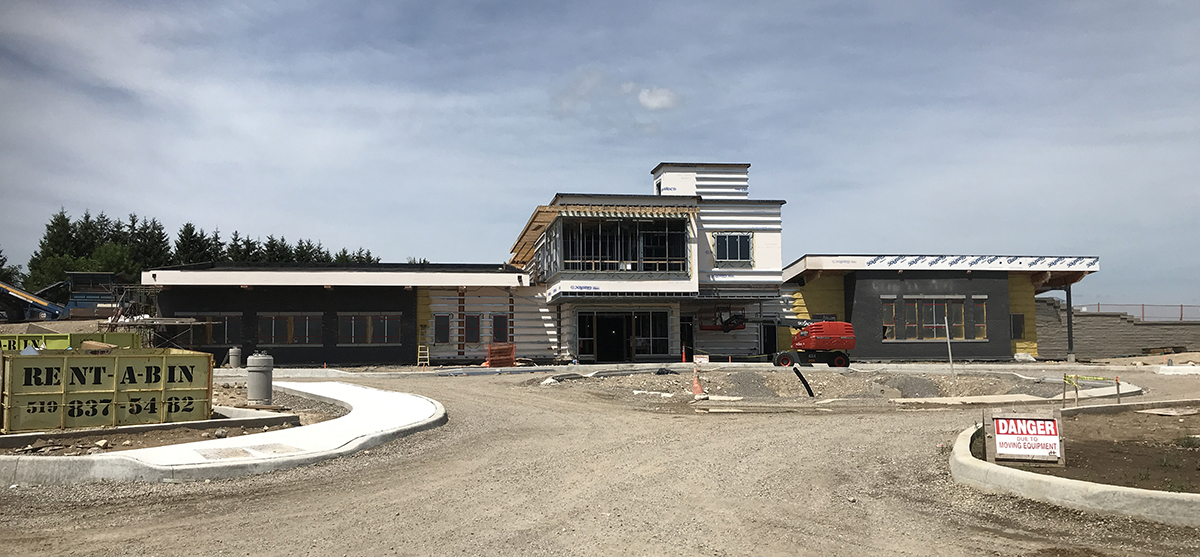 The GTI is in the process of moving to a new home. Located on campus within the Arboretum, the new location boasts 14 cutting edge research plots and all new classroom, office space, research and lab facilities. The new site is also neighbouring Cutten Fields which will create the potential for convenient and valuable field-based research capacity. Being on campus, the new location will also be more accessible for students.
---
Silvia Sarapura
(she/her/hers)
Assistant Professor, School of Environmental Design and Rural Development
Silvia's email, Silvia's faculty page, Silvia's website, Silvia's Twitter, Silvia's LinkedIn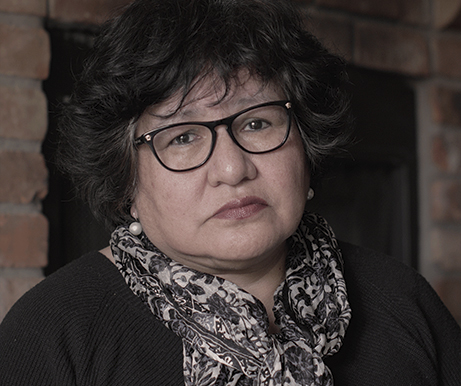 What is your area of research?
I am an interdisciplinary scholar who have experience in agri-food research for development in Africa, Asia and Latin America. This experience has helped me to conduct integrated research in natural or biophysical sciences and social sciences. I was a potato researcher with the International Potato Centre (CIP), CGIAR in Peru for more than 10 years. As an emerging scientist in CIP, I conducted my undergraduate thesis in plant physiology and then worked as a plant breeder before I emigrated to Canada. I researched with Andean and Indigenous farmers. In these interactions, I understood that agriculture – technically and scientifically – are influenced by social and gender relations. We cannot separate these dimensions. Breeding and technology development focused on men and did not consider the social and gender aspects that influence women's voice, representation and participation in agricultural activities.
This is the reason, I decided to pursue the MSc in Capacity Development and extension at the University of Guelph. In this program, I built knowledge and skills to go to the Ph.D. in Rural Studies which was again to integrate agriculture and social issues. After concluding my studies, I became more familiar with different integrated agri-food systems (aquatic and forestry) WorldFish, CGIAR and the Royal Tropical Institute (KIT), Netherlands. I had the opportunity to work in different environments, with diverse groups of people and under different circumstances in Africa, Latin America, and Asia.
What current or upcoming research project are you most excited about?
I am excited about research my SEDRD colleagues, students and I will be involved in the following years. I am coming back to my roots; the Andes. Through four projects with the International Potato Centre, PROLINNOVA, the Potato Park and the Bioversity International and CIAT Alliance, I will do research with Andean Indigenous communities. The initiatives are going to be implemented in the area I was born, the Peruvian Andes.
The first program is with the International Potato Centre, local and national partners in Colombia, Peru, Ecuador and Bolivia. The program is based on three components: plants, planet, people and focuses on the linkages, relationships and overlaps between agrobiodiversity, climate action, healthy diets and livelihoods.
The other program is the Resilient Seed Systems for Climate Change Adaptation and Sustainable Livelihoods with the Bioversity - CIAT Partnership, the Wageningen Centre for Development Innovation (WCDI), the Netherlands and the Community Technology Development Trust (CTDT) of Zimbabwe. The work is proposed in six sub-regions (Middle East and North Africa (MENA), East Africa, Southern Africa, West Africa/Sahel, the Andean region and South Asia) on three interrelated themes and activities: resilient seed systems, supportive policies and laws, and national, sub-regional and global networking. It aims to increase famers' and communities' timely availability, affordability and improved access to good-quality seed of a portfolio of crops and crop varieties. This includes crops and varieties that are better adapted to current and future climate change. Such portfolios could also include traditional, farmer-improved and modern varieties that are of interest to and address the needs of socio-economically and culturally diverse farming communities around the world.
What inspired you to pursue research?
I am an agronomist and have learned to work with interdisciplinary teams in the highlands of Peru. I was fascinated on having the opportunity to work alongside natural or biophysical scientists, social scientists, practitioners and representatives from diverse groups of women and men. While perspectives were diverse, there has always been a common goal, life improvement of the communities through policy influence.
Which one of your publications is your favourite/one you are most proud of?
I have publications that report rigours research. Others are more conceptual papers and practical reports. I would say the paper on the Gender Capacity Development Approach I developed for the WorldFish, CGIAR while being a Post-Doc Fellow is my favourite paper. This is not a research paper per se, but it helps the reader to envision transformation and social change in different groups, levels and dimensions. The framework lays down the foundations to learn and unlearn about gender from a psychological and educational perspective to influence transformation of mental modes, behaviours, social norms and attitudes. We would question what it has to do with agri-food systems. I always say that if we aim for real and enduring change in agriculture, people should go through deep learning and unlearning. Gender and social aspects require people to go through these trajectories to challenge the self.
What are some creative ways you are staying connected/supporting your students while you all work remotely?
Students and I have regular meetings to discuss about their studies, research and professional interests. We use reflections, videos through Microsoft Teams and Skype, and pictures to document what we are doing and experiencing during this special time in history. Unfortunately, international research was suddenly interrupted for us and it was scary for students. Communication with our partners has been important and crucial in order to identify alternatives and options. We have been talking to partners in countries and this is motivating for students as they see alternative ways to do international research. Participating in the discussions helps them to feel confident that their knowledge and experience is valued by our partners in countries and that research can be achieved remotely or in person.
---
Joshua Nasielski
(he/him/his)
Assistant Professor, Department of Plant Agriculture; MacSon Professorship in Agronomy for Eastern and Northern Ontario
Joshua's email, Joshua's faculty page, Joshua's website, Joshua's Twitter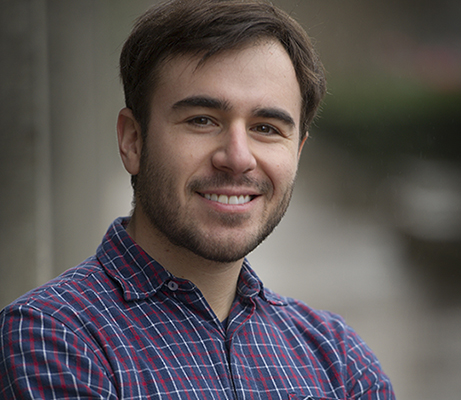 What is your area of research?
I am a crop physiologist that works in the scientific field known as cropping systems agronomy. My research is focused on identifying the plant and crop mechanisms which underpin the main outputs of cropping systems, which for field crops like wheat, corn or soybean is primarily grain yield. Then, with a greater understanding of these mechanisms, my group can design and propose crop management strategies for Ontario farmers that are more profitable and productive. Field research takes places primarily in eastern and northern Ontario, and I am pleased to work with very skilled crop technicians located at the Emo, New Liskeard and Winchester agricultural research stations.
What current or upcoming research project are you most excited about?
One exciting project that I am leading is focused on investigating agronomic management strategies to increase lodging resistance in milling oats, the stuff your morning bowl of oatmeal is made from. You may not know, but a lot of the oats you see at the supermarket are grown here in Ontario. When oats lodge, which means they fall over instead of standing upright like we expect them too, they have a much lower chance of meeting quality requirements for human consumption. Plus, lodged oats are very difficult for farmers to harvest. We are investigating everything from seeding depth, row spacing to split nitrogen fertilizer applications in order to minimize oat lodging.
Another exciting project is in collaboration with Prof. Laura Van Eerd on cover crops. We are investigating an approach to cover cropping known as bio-strips, which tactically places cover crops across the field in a way that may enhance yield when corn is planted the next spring.
What inspired you to pursue research?
After completing my undergraduate degree in environmental economics, I ended up working in southeast Asia for an NGO called the WorldFish Centre. WorldFish is part of the CGIAR, a large agri-food research organization that works primarily in developing countries. I worked there for almost 2 years and spent a lot of time in very remote rural areas of Cambodia. Long story short, my time working in rural Cambodia changed my life. I originally planned on going to law school when I returned to Canada, but my time in Cambodia changed my outlook. I decided I wanted to become an agricultural scientist. So I went to graduate school instead.
What is one of your recent publications you are excited to share?
One recent publication I am proud of is "Luxury Vegetative Nitrogen Uptake in Maize Buffers Grain Yield Under Post-silking Water and Nitrogen Stress: A Mechanistic Understanding", published in Frontiers in Plant Science. It's a nice example of basic science, which is different from the rest of my research which is applied and field-based. In the paper, we illustrate, in a rigorous and pedantic way the physiological mechanisms which underly the yield-buffering ability of luxury nitrogen uptake in corn.
What are some creative ways you are staying connected/supporting your students while you all work remotely?
I email and chat with my graduate students frequently, and COVID has not changed that. While some research is halted for now, I tell them this is an opportunity to read scientific papers and books and get even more familiar with the literature relevant to their thesis. A deep knowledge of the scientific literature is essential to formulating a good research question, conducting a worthwhile experiment, and writing a solid thesis. My advice: read, read, read, read, read, read, read. For many people, not only graduate students, reading can be a form of connection, between the author and ideas.
---
Sara Epp
(she/her/hers)
Assistant Professor, School of Environmental Design and Rural Development
Sara's email, Sara's website, Sara's Twitter, Sara's LinkedIn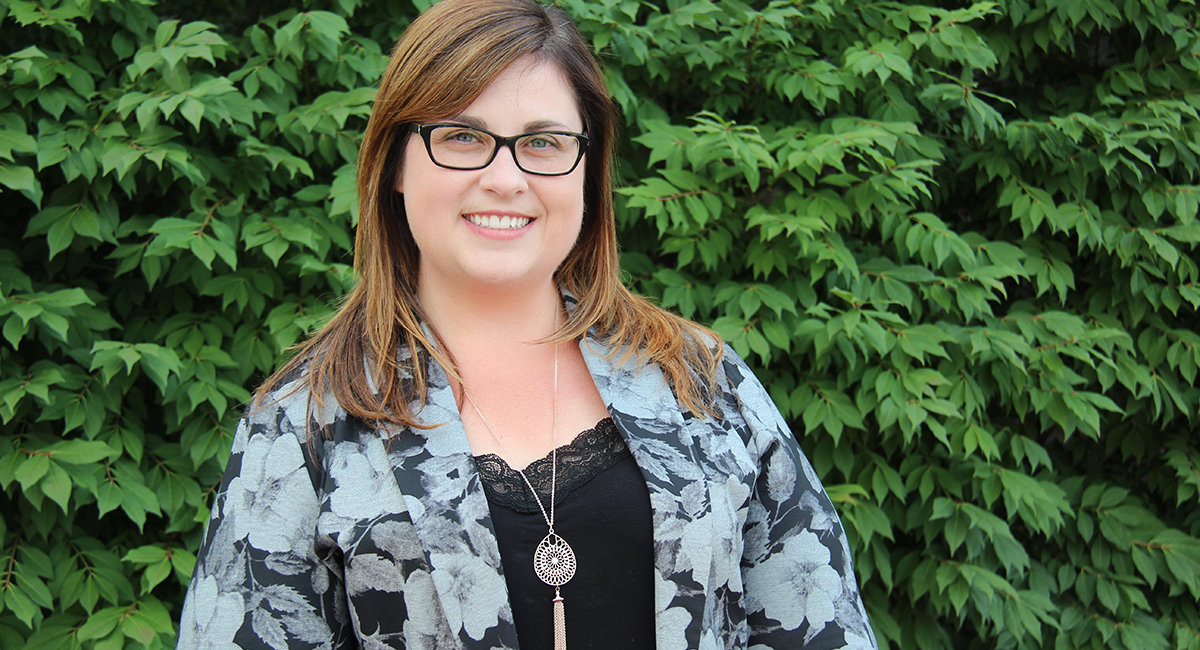 What is your area of research?
My research area focuses on the viability of agriculture in both northern and southern Ontario with a rural planning lens. This research includes rural community and economic development, migration, agricultural restructuring and land use changes. My findings often explore opportunities for land use planning policies to support the transformation of agriculture and rural communities and employ collaborative research methods that engage diverse stakeholders.
What current or upcoming research project are you most excited about?
I have two projects that I am most excited about:
The first project builds on previous research exploring agri-food systems in northern Ontario. This research includes a number of northern stakeholders (e.g. farmers, municipalities, provincial ministries) and seeks to overcome barriers to agricultural production, processing and distribution, as well as identifying opportunities to enhance local agri-food systems. The benefits of this research include improving food security, economic development and rural community resilience.
The second project focuses on the production of cannabis. With the legalization of the cannabis sector, production within rural Ontario has seemingly grown exponentially, with both existing and new greenhouse infrastructure being utilized for this sector. This growth has resulted in nuisance complaints from nearby residents, as issues of lighting and odour, among others have resulted in significant land use conflicts. This research explores opportunities for land use planning policies to mitigate these issues through the establishment of best practices, which may, for example, include minimum distance separation (similar to livestock).
What inspired you to pursue research?
I grew up on a family farm in the Niagara Region and witnessed many of the challenges of agricultural restructuring, impacts of external markets and changing demographics of the countryside. As a first-generation student, I was motivated by my family's determination to continue farming and a desire to understand the broad systems, networks and stakeholders that impact the viability of agriculture and rural communities.
Which one of your publications is your favourite?
My favourite publication is a research report that was written for an Old Order Mennonite community in northern Ontario: A SWOT Analysis of the Algoma District Anabaptist Community's Evolving Contributions to Local Agriculture. While researching the migration of this community to various towns across northern Ontario, myself and a colleague summarized our interviews with one group through a report analysing their strengths, weaknesses, opportunities and threats. We provided this report back to the community and discussed our findings through a focus group shortly thereafter. This group understood the value of our report and utilized it as a guiding document for other Old Order Mennonites interested in moving to the north, given its honest assessment of both the benefits and drawbacks of their move. As my research progressed and I worked independently with two other groups in the north, I was asked to write a similar document for each community as the first report was so highly regarded. I did not anticipate how highly valued that first report would be to the research participants, nor did I expect the participants to share it within their networks. While I am currently working on a manuscript that explores the findings from this research for the academic community, it is important for me to remember that participants also find value in academic research and that reporting back needs to be done in an appropriate format.
What are some creative ways you are staying connected/supporting your students while you all work remotely?
I've found group zoom meetings with students to be a particularly beneficial way to stay connected and gives everyone involved an opportunity to catch up and chat about more than just research. We would have had these discussions in the Fifth (Grad Lounge) if we were still on campus, so occasionally they include a glass of wine or pint of beer with a virtual toast. Much of my support is based on maintaining a social connection, focusing on 'small wins' and accepting that productivity is very different right now.