Feminist Theory and Music Conference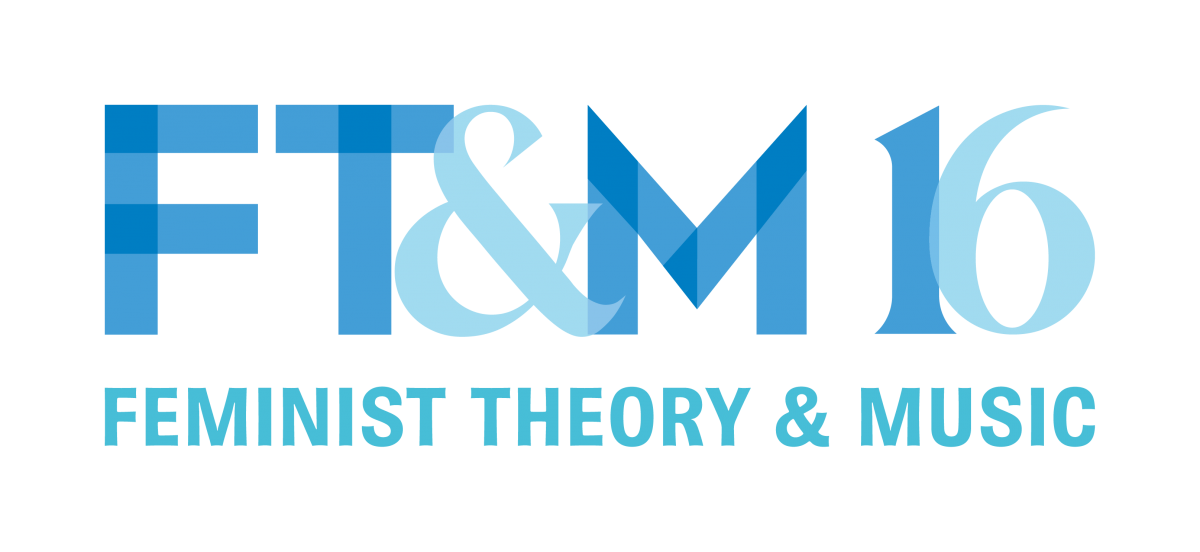 OPENING DAY: THURSDAY, JULY 7TH
Paper Session I: Feminist Cultural Work – 2:30-4:00
Title: Notes from Dodie: Hidden Labor and Unmarked Whiteness in the 1960s Music Industry
Presenter: Alexandra Apolloni
Abstract: What does one woman's career as a music journalist and music industry worker reveal about how attitudes towards white femininity and work shaped 1960s rock?
Dodie Smith (no relation to the children's book author of the same name) was born in England and immigrated to the US in the 1960s, where she had an unconventional entertainment industry career. As assistant to David Geffen, she became part of a circle that included many pop luminaries of the era – Jackson Browne, Laura Nyro, Denny Doherty, and more. She was also a regular writer for the underground music magazine World Countdown, where her "Notes from New York" column chronicled her experience of American music as a white, British woman living in the US. 
This presentation draws on Smith's music writing and a series of conversations with her friends, colleagues, and Smith herself. Smith's story shows how feminized, administrative labor was crucial to 60s music production but largely dismissed, complementing "backstage" recuperative histories of backing bands and singers like Twenty Feet from Stardom. But beyond illuminating Smith as a "hidden" woman in rock, I consider connections between her hidden labor and unmarked whiteness. What, I ask, does Smith's story reveal about the white supremacist anxieties that emerged in response to young white women fans of rock and roll and other music with Black origins? What can her story reveal about how whiteness shaped music industry practices – and specifically, work white women undertook as music industry staff? And how does Smith's writing engage with these questions?
Title: "All for one and one for all": The Feminist Musical Labor of Aunt Molly Jackson's "Hungry Ragged Blues"
Presenter: Elias Gross
Abstract: In 1931, Aunt Molly Jackson left her struggling Kentucky coal mining camp to represent the striking members of the National Miners Union in New York City. In the following week, she testified before large crowds of communists and cut a record of her "Hungry Ragged Blues" for Columbia Records. But where Jackson saw herself making a career jump to entertainer, singer, and recording artist, folklorists and prominent labor movement intellectuals dismissed her musical output as essentially Appalachian folklore and tagged her as an "unreliable informant."  This paper proposes a new theoretical framework, feminist musical labor, as a means to examine the composition and performance of folk composer Aunt Molly Jackson, focusing on her popular protest song "Hungry Ragged Blues." I examine how Jackson conceived of composing in locally known idioms, building on Appalachian ballad and blues traditions to create the song that made her famous, "Hungry Ragged Blues." I draw upon feminist theory and concepts of musical and affective labor to challenge music and folklore scholarship to see Jackson in the multiplicity of identities and perspectives she gained through her lived experience. Centering the voices of Jackson and those like her allows musical scholars to engage more deeply with the processes and products of folk composition and evaluate the power relationships that shaped the early years of the American folk music revival in New York City.
Title: Performative/Transformative: Performance and Participation in Queer Amateur Community Music
Presenter: Ryan J. Lambe
Abstract: In US queer open mics—activist, amateur performance communities centering LGBTQ and queer of color experience—participants repeat "performative" and "transformative" to describe live musical and cultural performances. In this talk, I examine this performative/transformative dialectic used by queer open mic participants to interpret, create, and value performances. This investigation explores the terms used by performers and audiences to talk about performances. While the term "performative" originated in the humanities and made significant interventions in music scholarship, it takes on meanings in activist spaces that depart from the academy. In some activist spaces, describing one's work as "performative" can indict one's inauthentic intentions. Queer open mic participants favor what they call "transformative" acts over "performative" ones. In doing so, they attempt to differentiate themselves from white feminism, neoliberal cooptation, and open mics in general. Whereas open mics generally prioritize training towards a professional career, queer open mics eschew professionalization as "performative." Instead, queer open mics value "transformative" sonic acts that build community and facilitate healing through individual expression. Drawing on my fieldwork in US queer open mics, I use thick descriptions of performances to demonstrate how "performative" describes pre-composed, success-oriented, and presentational work. By contrast, its supplement "transformative" signals anti-normative, amateur, improvised, and activist-oriented performances. Expanding literature from performance, critical race, and queer studies, this research sheds light on community musical performance practices resisting wide circulation in favor of intimate participation. This talk translates insider queer sound theories for the academy by tracing the changing usages of performativity in performance.
Title: American Jewish Women and the Nurturing of New York Opera Culture
Presenter: Samantha Madison Cooper
Abstract: Between 1880 and 1940, Jewish women frequently participated in New York opera culture. They purchased opera glasses, gowns, and records; read columns about opera singing in Jewish newspapers; taught immigrant youth about the genre's uplifting power; and worked as seamstresses, opera coaches, artist managers, and concert organizers. Assorted synagogue sisterhoods and local chapters of the National Council of Jewish Women even featured opera singers at their fundraisers. By March 1933, Jewish women had made themselves so essential to the New York opera industry that the Metropolitan Opera House sent a representative to a meeting of the Federation of Jewish Women's Organizations to request financial assistance during the Great Depression.
But how did the equation shift from Jewish women relying on opera to advance their liminal gendered, racialized, and classed subject positions to the local opera industry relying on them to stay afloat? To answer this question, this presentation traces the evolution of New York-based Jewish women's opera activities, moving from opera's appearance in the Jewish press and joint-gender events to women's solo initiatives. Throughout, I draw on findings from the Center for Jewish History, the Metropolitan Opera Archives, the National Museum of American History, and the Museum of the City of New York to build on previous examinations of American women's musical activities (Fried Block 2008, Preston 2006, Whitesitt 1997) and minoritarian encounters with opera (Agugliaro 2021, André 2018, Rao 2017). The sizable impact of Jewish women's opera engagement efforts offers an empowering example of how a minority group's activities can become vital to sustaining a city's musical life.
Roundtable I - 2:30-4:00
Title: On Not Breaking up with Jazz, A Roundtable on Gender and Embodiment in Jazz Studies
Panelists: Nichole T. Rustin, Celeste Day Moore, Karen Campos McCormack, Rebeca Munoz-García, Sarah Town, and Vilde Aaslid
Abstract: Jazz studies can be hostile to its women. Our title reflects the choice we each make to remain in the field, if only for the moment, despite this ongoing challenge to our belonging. In choosing not to break up with jazz, we develop practices for coping and for transformation. Our international and interdisciplinary roundtable brings gender and feminist praxis to the foreground of jazz studies and outlines the distinct ways in which a feminist approach to jazz and jazz culture embraces an ethical commitment to pedagogy, mentorship, scholarship, and community.  
Our roundtable emerges from a mentoring group that was founded in 2020 under the aegis of the Jazz Studies Collaborative. In this space, we found new ways to build from a range of scholarly perspectives across disciplines and to foreground dialogue and support in mentoring relationships. Drawing on this experience, as well as our embodied experiences as dancers, listeners, and participants in jazz scenes, we propose to choreograph a series of questions and interactive responses - solos, duets, trios, and freeform - related to jazz, gender, and our different commitments to the field of jazz studies and the communities that it most impacts. By beginning with our own embodied experiences--as women with different national and racial identities, as scholars who have experienced different forms of contingency in the academy--our roundtable will create a unique space for (re)considering the relationship of jazz and gender, and the potential for feminist praxis in uncovering new jazz worlds and communities.
KEYNOTE SPEAKER – 4:00-5:00
CHARITY MARSH 
DAY TWO: FRIDAY, JULY 8TH
Paper Session II: Pleasure and Empowerment - 9:00-11:00
Title: "Now I'm Gonna Move": The Embodied Listening and Desirous Rock Criticism of Ellen Willis."
Presenter: Briana M. Nave
Abstract: However, critical engagement with her writing remains rare. This paper builds on the work of scholars including Daphne Brooks, Susan Fast, and Lisa L. Rhodes, who have asserted Willis's influence in rock and promoted her unique style and critical perspective, by turning the conversation toward the craft of Willis's criticism. Her critical corpus evinces an embodied and sensual approach to experiential musical listening, drawn from the perspective of critic-as-fan—a fan who screams, dances, and fantasizes her way to theorizing musical meaning. Resonating with contemporaneous writer Audre Lorde's theories of erotics and exemplifying the self-focused and narrative qualities of early rock criticism, Willis decenters the musical performers and songwriters in favor of her own experience, through which she expresses an affective listening practice based in sensuality, community, and liberation. Harkening to her feminism, I supply the term "radical" in analyzing Willis's writing, based in a listening-feeling process, that fundamentally reconfigures the subject and object of musical interpretation. I further propose Willis's subjective, embodied, and popular-oriented writing serve as one model that crosses and connects the arbitrary divide between popular and academic musical critique, one that provides an example of written musical interpretation that more closely evokes the physical, pleasurable, and present act of listening to music.
Title: Girls Like Girls: Cultural Memory and Queerness in Post-2015 Pop Music Making
Presenter: Amanda Jarvis
Abstract: On June 26th, 2015, the United States Supreme Court declared gay marriage to be legal across the nation, striking down all remaining same-sex marriage bans. Only two days earlier, singer-songwriter and former Disney star Hayley Kiyoko effectively announced her lesbianism to the world with her debut pop single, "Girls Like Girls." Both of these moments marked significant turning points in mainstream queer discourse and culture, resulting in a shift towards increased homonormativity and greater potential for the rights and freedoms made possible through marriage.  
Kiyoko's music video depicts a love story between two young women, set in the 1990s. Kiyoko directed the video and wrote the song, opting to refrain from starring in it as well in order to avoid outing herself so explicitly before feeling entirely comfortable doing so. Nostalgia, vintage, and cultural memory act as the foundations of this work as Kiyoko engages with 1990s suburban aesthetics in the video. 1990s suburbia has long since acted as a space through which queer identity can trouble dominant cisgender, heteronormative narratives, and Kiyoko uses the space to do just this. In the video, she combines visual representations of pastness with the sounds of contemporary music making, creating a work that is simultaneously a commentary on queer histories and an ushering in of a new era of post-marriage equality, mainstream, queer music.
Kiyoko's music video is representative of a broader turn since 2015 by an entire cohort of young, queer female musicians, who are engaging in new ways with pastness and personal narrative in their songs and music videos. This paper utilizes Kiyoko's music video as a case study of this trend, analyzing the video's representational strategies, Kiyoko's star image, and her reception by young queer female fans. It addresses queer women in music as a distinct category, which is often underrepresented in popular music studies, focusing on the aesthetics and techniques these artists use to represent their lived experiences authentically in the music and videos they make. 
Title: Aging, Trans-aging, and Empowerment in Alanis Morrisette's "Reasons I Drink
Presenter: Karen Fournier
Abstract: In 1983, Simon Frith wrote that "the sociology of rock is inseparable from the sociology of youth" (1983, 9) – a sociology that implies both age and, because males are historically the principal consumers of rock, gender. As listeners have aged alongside their favourite musicians and musical artifacts, scholars like Bennett (2013), Hansen (2020), and Katz (2014, 2018) have examined what it means to be an aging rocker or fan, though many of these studies continue to code rock as male. Feminist scholars of popular music have noted that female rock artists and fans have had a more complicated relationship both to rock (Coates 1997; Dibben 2009; Leonard 2007) and to aging in the music business (O'Brien 2012; Jennings and Gardner 2012; Lieb 2018; Gardner 2019). These scholars argue that female musicians, who are already underrepresented in rock, often find their mid-careers hampered or stalled by marriage, motherhood, and the fetishization of female youth by the music industry.
Alanis Morissette's recent single, "Reasons I Drink" (2019), provides a powerful critique of the erasure of middle-aged females in rock. In this song, Morissette recounts how she has found peace in middle-age by coming to terms with various negative behaviours that shaped her youth, while in the video, she strips away the mythologies surrounding female youth in a narrative that is populated by troubled characters who represent younger incarnations of herself and who gather at a therapy session led by the artist in her present-day form. This paper will examine the song and video through the lens of Helene Moglen's 2008 feminist concept of "transaging," which offers a way to describe how comparisons of various self-states at different points in a woman's life translates into a productive narrative that equates female aging with empowerment, as it does in Morissette's narrative.
Paper Session III (short): Ecofeminism - 10:30-11:30
Title: Ecofeminist Community in Björk's Music Video Utopia (2017)
Presenter: Anna-Elena Pääkkölä
Abstract: In this presentation I discuss Björk's music video Utopia as radically reconfiguring conventional human-animal-plant hierarchies. In the video, which functions as critical commentary on the current ecological crisis, Björk inhabits a fantastical island floating in space, where humans, animals and plants interact, intermingle and become indistinguishable from one another. I argue that the music video promotes a form of body politics that extends beyond the star's physical body to articulate twofold meanings: ecological and star-textual. The ecological message exemplifies a feminist utopia (Sargisson; Richardson & Pääkkölä) where there is no individualistic will, only an "assemblage" (Houle), a term that has been used in ecofeminist plant studies. My close reading of the music video draws on perspectives ranging from musicology, performance studies and music video studies (Railton & Watson; Burns & Hawkins) to critical plant studies (Hoyle). In Utopia, the luminous fluidity of voice, music and visual images corresponds with the in-between states of queer theory (Sedgwick) and the extensions of body politics proposed in posthumanist studies (Haraway; Hayles). My reading benefits from ecofeminist thinking (Plumwood, Shiva & Mies) and ecomusicology (Pedelty, Hansen) in examining how Björk's video participates in ongoing ecocritical debates. Björk's star persona (Auslander; Dibben) is reflexive insofar as it questions while reinforcing her status as auteur-artist; the video's Björk-orchid protagonist is both inside and outside contemporary humanist-star configurations. Her activism in this regard connects with recent cultural practices in Iceland (Dibben; Størvald), as well as traditional rural beliefs about animism and ecology.
Title: "If I Were a Little Sparrow": Women Folksingers' Narrative Perspectives in Woman as Bird Songs
Presenter: Kari Lindquist
Abstract: Women folksingers, Jean Ritchie, Odetta, and Hedy West, used varying narrative perspectives folksongs about women transforming into birds from the Appalachian tradition: "Come All Ye Fair and Tender Ladies (Little Sparrow)" and "Molly Bawn." Drawing on feminist and musicological discourse, I highlight these singers because of how gender influenced the narratives of their careers from the 1950s-1970s and how they represented an American folksong heritage through their different approaches to song interpretation. As opposed to prominent men of the folk revival such as Woodie Guthrie, Pete Seeger, and Bob Dylan, I focus attention on the unique positionality of women folksingers in their approach to woman as bird songs. By positioning themselves in relation to birds, I argue the singers vary the narrative voice between first and third person to establish authority in the Appalachian oral tradition, and to create intimacy through thematic material in direct address to women audiences.
Whereas nationalism has been a focus of folk music scholarship, I use feminism and animal studies to critique difference. In analyzing folksongs about women as birds, I take up the tool of "animanities" as musicologist Rachel Mundy has described in order to access questions of "what makes a human?" and "who is valued when we evaluate musical difference?" In critiquing the prioritization of species, other categories of difference are called into question of gender, race, class, sexuality, and religion. I ask, how do the singers of woman as bird folksongs specifically question who gets to be human?
Lecture Recital I - 10:30-11:30
Title: Betty the Mom
Presenters: Clara Latham, Katherine Brook, and Alice Teyssier
Abstract: In 2018, Clara Latham premiered an evening length music drama work called Bertha the Mom, a work of historical fiction about the author and activist Bertha Pappenheim who was also the first patient of psychoanalysis according to authors Josef Breuer and Sigmund Freud. Latham is currently developing a second opera in the Mom series with director Katherine Brook, and soprano Alice Teyssier, who played the lead role in Bertha. Betty the Mom continues Latham's exploration of the relationship between White motherhood, womanhood, sex and power in the twentieth century. Teyssier plays Betty Ford: a middle class white girl from Grand Rapids Michigan who moved to NYC in 1936 to study with Martha Graham, became the first lady of the United States from 1974 to 1977, and spoke frankly about her support for pre-marital sex and abortion rights. Ford is said to have raised awareness about breast cancer and alcoholism, by speaking up about her struggles with breast cancer and addiction.
 Latham seeks to understand Ford's role in the cultural imagination of the 1970s,amidst the fallout from the Watergate scandal, the gay liberation movement, and the feminist movement. In this lecture/performance, Latham will discuss this work in progress along with director Katherine Brook and soprano Alice Teyssier. Combining Teyssier's own work integrating neo-natal audio with voice, alongside Latham's liminal sonic space, these sketches of Betty the Mom carve a soundworld in which the cultural forces of aggression, desire, and care that the work seeks to capture.
Roundtable II - 11:30-12:30
Title: "Better Be Good to Me": Narratives of Domestic Violence in American Popular Song
Panelists: Stephanie Jensen-Moulton, Samantha Bassler, Lindsey Eckenroth, Lauron Kehrer, and Anna Gotlib
Abstract: From the dawn of the blues to the electro-pop of the 1980s, American popular song has told stories of violence in the kitchen, in the bedroom, and on the front porch with raw sadness and anger, creating a space for the untellable to be told, and the unbelievable to be believed. Through trauma theory and memoir studies, this Roundtable examines how American popular music has served as a conduit for communication between women, trans folx, and non-binary individuals in violent and threatening but mostly private circumstances. Like pages out of well-hidden diaries, songs about violence are mini-memoirs that relate the need to survive and care-take but the desire to give up and run.
The authors on this Roundtable focus on artists' shifts in style and method of creative work during and after their escape/release/recovery from violence. Their work represents an
array of interdisciplinary approaches, and their contributions here include explorations of songs by Sera Cahoone, Aimee Mann, Aretha Franklin, Lydia Lunch, Alanis Morissette, and Tina Turner, among others. We consider when, why, and how women and marginalized Others can be believed, and the ways in which American popular music continues to mirror the cultural climate of gender equality. The Roundtable conference format would allow us to radically shift the power dynamic in this conversation and relocate domestic and gender-based violence discourse from typically private space to a multivalent public gathering centered on the praxis of feminist values both in theory and methodology.
Lecture Recital II - 11:30-12:30
Title: Jazz's Silent Theatre: Explorations of Black Women Performers in Paris
Presenter: Rashida K. Braggs
Abstract: As a jazz scholar, I am concerned with how often black women's stories are silenced, ignored or forgotten in jazz history. But I have found in my research and through the research of others that many women don't need me to speak for them. Nor do they want a spotlight on their gender. They've discovered strategies of survival and one of them is not emphasizing gender, not making themselves stand out. So how do I effectively hear and see them? Drawing on my training in performance studies, I propose theater as a helpful medium to better embody, voice, and visualize multiple black women's stories in ways that exceed the written page-- just as black women have long contributed well beyond the pages of jazz history.
In this presentation, I interweave interview transcripts, field notes, theories and an original play borne out of my ethnographic research on black women performers in Paris in order to foreground their silenced knowledge. I layer the play form with expository writing that incorporates jazz studies, black performance studies, black feminist theory, black queer theory and African American literature. In the end, I call for more inclusive jazz scholarship, using this project of what I term a "play-essay" as a potential path toward more intersectional, multi-sighted and dialogical jazz scholarship.
Paper Session IV: Consent & Violence - 1 :45-3 :45
Title: p r i s m: Bearing Witness to Sexual Assault and Trauma
Presenter: Jessica Sipe
Abstract: The operatic canon has long been criticized for its treatment of female characters, particularly regarding the representation of gendered violence. With the premiere of p r i s m in 2018, Ellen Reid and Roxie Perkins entered a new work into the genre that engages with this ongoing scholarship by presenting a realistic account of sexual violence and trauma. Drawing from the work of Susan Brison, Debra Jackson, and Cathy Caruth, this paper explores opera's ability to act as a medium for bearing witness to sexual trauma through a combination of visual and aural signifiers, which foster an empathetic response from the audience.
During the sexual assault in p r i s m, the aural landscape of the opera is ruptured, calling attention to the significance of such a traumatic event by overwhelming the audience with violent sound followed by prolonged silence. A further unsettling occurs on the visual level as the protagonist is carried through the gathered audience during intermission and subsequently seems to acknowledge the audience's presence as the opera ends. Such transgressions of the barrier between performance and reality exemplify Axel Englund's theorization of the actuality effect, which "shows the transformation of a figure, a fiction, or a fantasy into something that is, in one sense or another, actual" (2020, 46). Through this process, p r i s m encourages audiences to bear witness to sexual violence, not only on stage but in our everyday lives, demonstrating opera's potential to challenge, rather than uphold, cultural scripts of sexual violence.
Title: Hey Siri, Play Me Something I Like: Smart Speakers, Ubiquitous Music, and Legacies of Oppression
Presenter: Christina Baade
Abstract: Now owned by roughly 25 percent of Americans, smart speakers are becoming one of the main ways that North Americans access streaming music services at home. They provide music that is intuitive, context sensitive, and ubiquitous, while their AI voices perform feminized and racialized care work, and their sleek design promises a piece of the aspirational "good life" (Berlant 2011).
In this paper, I build on work in feminist and critical race technology studies, sound studies, and music studies to examine smart speakers as a music technology. Examining advertisements, coverage in the trade and popular press, and drawing on autoethnographic encounters, I draw lines between smart speakers and earlier domestic music technologies. I also attend to what is new about these devices—their use of AI, predictive algorithms, and user data—and how they interface with streaming services and music labels that seek to make their artists discoverable at the merest voice command.
A critical concern running through this paper is that, despite being marketed as futuristic, disembodied, and helpful devices, smart speakers reactivate and perpetuate inequalities of race, gender, class, and nationality. Smart speakers depend upon the unequal systems we use to monetize and classify music, the algorithms we write, the way our voices are encoded, and the ways our domestic spaces are constructed. Ultimately, I argue that our concerns about these devices should revolve not only around questions of privacy and commodification but also around how they re-ensound longstanding structural inequalities in our most intimate spaces.
Title: "I Live the Life I Love and I Love the Life I Live": Covering Jackie Shane's Toronto
Presenter: Vange Holtz-Schramek
Abstract: My proposed paper develops from a larger transmedial project that grapples with the impossibilities of articulating the histories and legacies of Jackie Shane, a queer Black musician born in Nashville in 1940, whose musical career primarily took place on Toronto nightclub stages in the 1960s. In situating myself within the available Shane archives, I'm made aware of how attempts to write the history of this figure omit crucial contextual details. Only one account thus far provides the requisite care to trouble the existing archives by highlighting the key facts about Shane that cannot be known. Building from Valley WeeDick's partial yet foundational counter-history of Shane through the lens of "trans disappearance," I contest the shallow narratives that circulate about Shane's intersectional identity as a Black diasporic and trans female subject finding "safe haven" (McGowan 30) in Toronto. WeeDick's provocation presses analysts to pay less attention to Shane's arrival in Canada and, instead, focus on the fact that she left in 1971. By sifting through the archival fragments, I attempt to unearth moments of tension and silence around Shane's life and work so as to situate that which cannot be known about Shane in more authentic critical contexts. In line with Kamala Visweswaran's analysis of silence in feminist ethnography as agentic and strategic (qtd. in Tucker 302), I wrest the existing Shane archives from a shelter (Derrida 2) that refuses to acknowledge the difficulties she may have actually faced, how she might have perceived them, and how they inevitably impacted her.
Title: Bikini Kill's "Liar": Trauma, Screams, and Embodied Confusion
Presenter: Emily Milius
Content Warning: sexual assault, r*pe
Abstract: "[Kathleen] Hanna's vocals…could range—sometimes in the course of a single song—from sweetly childlike to bone chilling" (Wald 2018). As the face of Riot grrrl punk, with her band Bikini Kill, Hanna sings about violence against women, sexual assault, and rape. With timbral analysis and trauma studies, I examine the juxtaposition of Hanna's "sweet" timbre against guttural screams in "Liar" to show how embodiment of these sounds can mirror trauma responses.
Trauma rewires the brain, hyperactivating the amygdala. Triggers can send survivors into a hyper-arousal zone, causing fight (rage) or flee (avoidance) responses, or a hypo-arousal zone, causing freeze responses, like dissociation (Mischke-Reeds 2018). The amygdala is also activated by screams because they indicate danger. "[T]he amygdala—but not auditory cortex—is specifically sensitive" to screams, and screams "specifically target neural circuits involved in fear/danger processing" (Arnal et al 2015).
In "Liar," Hanna responds to her friend's rape. Most of the song contains aligned lyrical and musical intensities, yet one section stands out. Hanna gently sings "all we are saying is give peace a chance" while guttural screams are performed. These timbres clash, activating opposite embodied responses concurrently. When non-dangerous things trigger survivors, it can cause intense fear without logical reason and confusion. I argue that this portrays both arousal zones, creating bodily confusion which does not operate between these zones, but instead simultaneously at both extremes. In doing so, I emphasize how the power of the voice provides deeper understanding of vocal expression and trauma in popular music.
Paper Session V: Modern Institutions, Issues and Solutions
Title: Disciplining the Professional Music Lover: On the Minor Feelings of Music Studies
Presenter: Vivian Luong
Abstract: Claiming the identity of the "professional music lover" was a central strategy in early feminist and queer music studies (Cusick 1994; Guck 1996; Maus 1995). Through calling attention to scholars' personal, loving relationships with music, this foundational work made a case for understanding musical experience through gender and sexuality. However, recent scholarship has argued that music loving as a concept and practice also risks reinforcing structures of oppression by minimizing the harm that music can do (Cusick 2008; Cheng 2019; Luong 2019). This paper expands on this ambivalence about music loving by examining how the term affects the construction of professional identities and spaces. How might this disciplinary obligation to perform music loving in our scholarship cause harm, and even foster hate?
To answer this question, I draw on Cathy Park Hong's notion of "minor feelings" (2020) to theorize the melancholy, shame, and (self-)hate that animate the everyday experiences of minoritized subjectivities in music studies. Aligning with other perspectives on negative affects (Berlant 2001; Cvetkovich 2012; Ngai 2005), Hong's term describes the conditions of living with a constant dissonance of one's own racialized reality pushing against a racist-capitalist enforcement of optimism. To bring these ideas to music research, I reflect on the minor feelings of making my minoritized position legible in the field—the internalized doubt that regulates my work as a feminist and queer music scholar. Following Hong's experiment with shaping these feelings into prose, my paper gives form to these mundane moments of disciplinary love-hate to rethink what it means to become professional music lovers.
Title: Charting Culture: Industry Data and the Curation of Institutional Memory
Presenter: Jada Watson
Abstract: In September 2007, Rissi Palmer's debut single "Country Girl" entered Billboard's Hot Country Song (HCS) chart, making her the first Black female artist to chart in since Dona Mason and Nisha Jackson in 1987. Before them, nine songs by Ruby Falls, one by the Pointer Sisters, and three by Linda Martell charted in the 1970s. Songs by these women had short life cycles on the chart, leaving behind a faint data-trail marking their time in the industry. Without chart-topping hits, their careers received limited attention from the press, their music was not widely distributed, their contributions went unrecognized by the industry, and, as a result, they remain unknown to country music fans. In an industry tightly centered around documenting, preserving, and promoting its heritage, these women have been largely expunged from the genre's historical narrative.
Billboard charts function as curatorial instruments that systematically "remember" some artists "forget" others (Straw 2015; Watson 2020). While country scholarship has addressed the declining presence of female artists on country charts (Watson 2019), disappearance can only be traced if artists appear in chart data in the first place. What happens if artists never chart in manner that is detectable or traceable within the industry's business model? How does their absence impact cultural heritage processes? Drawing from feminist scholarship on institutional discrimination (Collins 1990; Ahmed 2014, 2019) and theories of cultural memory (Misztal 2003; Strong 2011), this paper offers a framework for considering how industry data shapes cultural heritage, focusing on how industrial practices ultimately dictate whose stories get preserved.
Title: Fending off Neoliberalism in Classical Music
Presenter: Amanda Paruta
Abstract: This project suggests that initiatives for diversity, equity, and inclusion in Classical music and musicology are neoliberal distractions from essential feminist and social justice-oriented work. Building Silvia Federici's work on a Marxist feminism, and Marianna Richey's work on neoliberalism in Classical music, this project interrogates initiatives driven by Classical music organizations aiming to deliver Classical music to a broader audience through targeted hiring, content programming, and community outreach performed by industry giants, such as the Metropolitan Opera. Not intended to indict organizations attempting to navigate demands for "decolonizing" Classical music, this project exposes the encroachment of capitalism upon the complex non-profit landscape, and discusses why actions intended to diversify Classical music, such as highlighting non-white composers and hiring non-white, non-cisgender male executives are, in fact, pushing the burden of reckoning from those who benefit from woefully inequitable power structures on to those who were traditionally excluded. Employers benefit doubly from labor performed on their behalf, as well as reaping the benefits of increased publicity and funding to execute these initiatives. Feminism's inherent rejection of capitalism's patriarchal and inequitable tendencies serves as an ideal lens to understand the Classical music industry.
This work is the first step of a larger research project intended to yield a sustainable model of diversity, inclusion, and accessibility, leading to equity within the Classical music industry, and, by extension, Classical music studies. Ultimately, this project asserts that true equity in Classical music cannot be achieved without disentangling neoliberalism from equity-charged endeavors, achievable through Federici's feminist formulations.
Title: Genealogy-Making: Creating Anti-Imperial Feminist Practices of Repair in Music Research
Presenter: Denise Gill
Abstract: In her published 1988 lecture series for the University of Michigan, the celebrated American novelist Toni Morrison stated: "canon building is empire building." Canons beget genealogies, vital lines of descent and processes of establishing pedigree. In turn, genealogies have the capacity to maintain, reorder, and rupture forms of canonization. While music-makers and listeners naturalize or redraw genealogies in disparate ways in distinct times and places, diverse habits of creating or reifying genealogy also emerge in all aspects of our academic research. And just as the canonization of particular musics in era and area reifies settler-colonialism, often our very approaches in music studies can actively participate in empire-making. Feminist approaches in music studies are in no way immune to coloniality, and can implicitly reify imperial biocentric logics. What kinds of listening modalities and intellectual responsibilities arise in the feminist project of deimperializing music research? Anti-imperial feminist approaches to making, remaking, and unmaking genealogy must spread throughout the research process. In this project I identify six strategies of repair that feminist music scholars can bring to the practice of genealogy-making. Practices of repair are not universal. Understanding that techniques of repair must be leveraged at both individual and systemic scales, developing context-specific reparative approaches to genealogy requires collective insight and advocacy. What might distinct, capacious practices of repair look and sound like?
Title: Investigating & Addressing Gendered Abuse in 21st-Century Musicological Institutions
Presenter: Jillian C. Rogers
Abstract: In my musicology work, I have been screamed at, gaslit, threatened, bullied, and backed into corners (literally)—traumatic situations that render my body and psyche wounded. Whenever I share these experiences with friends in musicology, ethnomusicology, music theory, and music education, I hear stories of similar abuse, indicating how widespread abuse is in music scholarship fields. Sara Ahmed has addressed harassment and complaint in academia, and ethnomusicologist Danielle Brown has discussed racist abuse in music studies, but no one (aside from the many people who swap stories in hushed voices) has explored gendered abusive practices specifically within music academia.
In this paper, I analyze gendered abusive practices in music academia with an emphasis on abuse's effects and how the institutions that support/house music academicians permit abuse's perpetuation, while also (sometimes) attempting to redress abuse. Rather than name names or institutions, this paper examines the systemic nature of gendered abuse in music scholarship fields, which exist at the intersection of the often-toxic disciplines of music performance and academia. Through the feminist trauma theory of Judith Herman, Laura Brown, and Susan Brison, as well as Ahmed's work on complaint, I interpret (anonymous) music scholars' testimonies of abuse. Taking an intersectional approach to gendered abuse that considers how race, ethnicity, nationality, sexuality, (dis)ability, age, and religion affect how abuse is enacted and experienced, I assert gendered abuse in music studies as a form of sexual violence, proposing that this understanding may shape how participants in abusive systems of oppression ultimately address abuse.
Plenary Roundtable Discussion - 4:15 -5:45
Title: Feminist Musicology – A Retrospective
Panelists: Bonnie Gordon, Gayle Murchison, Tes Slominski, Deborah Wong, and Alyssa Woods
PLENARY KEYNOTE SPEAKER -6:00-7:00
MAUREEN MAHON
DAY THREE: SATURDAY, JULY 9TH
Roundtable III - 9:00-11:00
Title: Women's Musical Leadership as Lens for Feminist Musical Study: Salon Culture, Collectives, Mentorship, and Networks
Panelists: Ann Grindley, Laura Watson, Laura Hamer, Helen Julia Minors
Abstract: Musical leadership remains one of the most male-dominated musical areas and – despite recent reports, research activities, and awareness building – there remains a desperate need for change to lead to equitable access of opportunity for women in the music industries. As late as 2013, women conductors achieved a significant first when Marin Alsop became the first woman to conduct the BBC's Last Night of the Proms, a situation she remarked was 'surprising' for the 21st century. Musical leadership is often constructed as residing in male authority figures, quintessentially exemplified through the maestro conductor. This 'maestro myth' (as Norman Lebrecht characterised it, 1997) has been perpetuated since the mid-nineteenth century through the 'maestro writing tradition' of male conductors from Berlioz (1843) and Wagner (1869), through Stokowski (1944), Furtwängler (1953), and Boult (1963), to Boulez (2003). 
This panel shifts the spotlight to exploring women's musical leadership to move beyond considering those who hold senior positions to embrace artists, educators, and activists who have influenced and driven change within the contemporary music industries. Specifically, it offers four interconnected perspectives: first of salon culture, then of a collective, thirdly of mentorship as changemaking, and finally of the importance of networks. 'Women need advocates, not simply advisors' (Deborah L. Rhode, 2019): through these papers, we collectively advocate for women's musical leadership, propose women's musical leadership as a new lens through which to generate critical transformations in music and sound studies, and explore the significance of women's musical leadership within historic and present-day women-led and feminist-centered collaborations. 
Paper Session VI: Carcereal Sounds - 9:00-11:00
Title: Sonics of Abolition: Feminist Alternatives to the Carceral Sensorium
Presenter: Iris Blake
Abstract: While much critical work has focused on sight as a primary mode of control within the prison industrial complex, prisons also invest in the racialized and gendered management of hearing through, for instance, the collection of digital voice prints and the acoustics of prison architecture – contributing to what I term the carceral sensorium. Turning to abolitionist feminist sound performance, I argue that abolitionist praxis includes a re-organization of the senses away from the violences of modernity and the carceral sensorium. 
Through close readings of two sound- and performance-based interventions, I highlight the collective acts of imagination, contestation, and creation which constitute a feminist sonics of abolition. First, I analyze an October 2017 birthday party protest staged by Survived and Punished members to free Ny Nourn, a criminalized survivor of sexual abuse who had been released from prison only to face the threat of deportation to Cambodia. Using kazoos, speech, chanting, booing, and marching, the participants intervene into the sterile sonic space of the ICE field office in San Francisco, such that it reverberates with both anger and possibility. Second, I analyze a May 2021 print "Sounds of Abolition," created from a collaboration between artist Monica Trinidad and the People's Paper Co-op, whose membership is comprised of formerly incarcerated women. This visual artwork imagines scenes from an abolitionist feminist future "where no women are locked up," and instead of the sonic surveillance of the carceral sensorium, "the sound of music, laughter, parades, and popping sound of popcorn will fill the streets."
Title: "F Delano": Omoiyari and the Legacy of Japanese Incarceration Camps
Presenter: Jamie Ascher
Abstract: McClary (1991) states, "music is a powerful social and political practice" (p. 25). While the strong connection between music and politics has been explored in academica, more attention must be paid to political music prompted by continuous anti-Asian sentiments in America. Some have already taken up this call, such as Deborah Wong in her 2019 book Louder and Faster: Pain, Joy, and the Body Politic in Asian American Taiko, and Eric Hung in his 2012 article Sounds of Asian American Trauma and Cultural Trauma: Jazz Reflections on the Japanese Internment. This project is informed largely by their work and seeks to expand on their findings and methodologies.
In his 2019 album Omoiyari, Japanese-American musician Kishi Bashi tackles one of the most blatant forms of this persistent anti-Asian hatred: former American President Franklin Delano Roosevelt's Japanese and Japanese-American World War II incarceration camps. Bashi physically traveled to a number of former incarceration camp sites while writing the album, purposefully placing his Japanese-American body in the spaces and places of this intense cultural trauma. I argue that Bashi's writing process for this album was inherently feminist and therefore merits a feminist-informed critique for the ways in which it raises awareness of anti-Asian hate crimes through its instrumentation and historical references. My project is a critical cultural analysis of Bashi's 2019 album Omoiyari, guided by feminist theories surrounding embodiment, music-making, and how memories are musically evoked in spaces and places of cultural trauma. 
Paper Session VII: Envoicing Difference - 9:00-11:00
Title: Singing OUR stories: Researcher as "Insider"
Presentations: Laura Curtis
Abstract: Critiques of the researcher's role have led to rethinking the assumption that feminist researchers may be granted access to specific spaces based on being an "insider," (Olesen, 2005). However, when co-creating knowledge, feminist scholars must reflect on the ways in which researcher and participant positions and assumptions shape the research and the knowledge that is produced before, during, and after every phase of the research project. This paper is a critical engagement with the feminist stance I take during my ethnographic PhD fieldwork. Motivated by the idea that singing, particularly in group contexts, may aid in unburdening women who have been silenced by the "secret stigma" (Greil et al., 2011, p. 736) of involuntary childlessness, my research examines whether, and in what ways, involuntarily childless women experience community and self-empowerment through singing in the Childless Voices Choir. I explore the ways in which meaningful engagement with group singing affords the opportunity for involuntarily childless women to use their voices collectively to mitigate the silencing effect of social stigma produced through pronatalist discourses. Critical, then, to my fieldwork is reflecting upon, acknowledging, and addressing my assumptions regarding involuntary childlessness, derived from my personal experience with the phenomenon. This, coupled with my extensive experience within the fields of choral singing and choral pedagogy, informs the ways in which I interact with other involuntarily childless women. Thus, in this presentation I discuss the ways in which I navigate the challenge of doing research that speaks to my personal connections.
Title: An Intersectional Approach to Gender Differences in Classical Singers' Experiences of Music Performance Anxiety
Presenters: Meaghan McKay
Abstract: Singers are uniquely situated within the realm of music performance anxiety (MPA) research because of the inherent corporeality of the singer's instrument. Since the singer's voice is the only instrument to exist solely within the body, singers are more prone than instrumentalists to suffer the psychosomatic symptoms that plague musicians who experience pathological MPA (Larrouy-Maestri and Morsomme, 2014). Sustainable singing depends entirely on the efficient breathing habits of the singer; physiological responses to stress such as hyperventilation, muscle tension, cerebral vasoconstriction, tingling extremities, muscle cramps, increased heartrate, and vocal fold spasms greatly impact a singer's ability to perform when they are suffering from severe MPA. Studer et al. (2011) demonstrated that singers and wind musicians experience more frequent respiratory distress during performance than non-wind musicians, which consequently impacts the performer's entire body. Furthermore, several studies have demonstrated that men and women of similar ages and skill levels experience MPA at varying levels and with different physiological responses (Kokotsaki and Davidson, 2003; Abel and Larkin, 1990). This paper firstly examines the societal and individual factors which create gendered differences in MPA as shown in the current research, and studies the pedagogical, therapeutic, and organizational technologies presently in use to combat these differences. Secondly, this paper scrutinizes the colonial factors at the heart of the culture of anxiety in Western Art Music, particularly Western classical singing. As Western classical music is frequently perceived as elitist and exclusionary, this paper aims to suggest alternative perspectives and actions which contribute toward building more generous, community-oriented education and treatment plans for those who suffer from pathological MPA. 
Title: "It's Just You Swirling into Your Own Abyss": Complicated Legacies and Fraught Possibilities in a Twenty-First-Century Mad Scene
Presenter: McKenna Milici
Abstract: In 2010 Seattle Opera presented its first ever commissioned work in its then 47-year history: Amelia, with music by Daron Hagen, libretto by Gardener McFall, and story and direction by Stephen Wadsworth. The opera follows the titular central character as she grapples with the disappearance of her father whose plane went missing during the Vietnam War, her fears of an uncertain future, and her anxiety over her developing pregnancy. A product of a new millennium, Amelia offers a rich look into the American opera genre wrestling with both its past and its future as the work utilizes the long-entrenched operatic tradition of the mad scene. In the second act, Amelia, performed in the premiere performance by mezzo-soprano Kate Lindsey, sings a mad scene that both reinscribes and subverts the historically problematic gendered politics of the aria form. The a cappella scoring at the scene's conclusion also serves to collapse the space between audience and performance, blurring the aesthetic distance that separates the rational from the hysterical. In this paper I draw from an expansive history of madness studies in addition to score analysis, production materials, archival audio, and interviews with artists involved in the opera's creation as I explicate this unexamined opera's uneasy position between a prodigious legacy and an emerging future, disentangling its successes from its missteps.  
Roundtable IV - 11:25-12:45
Title: Building a Feminist Research-Creation Partnership in Quebec's Music Industry
Researchers: Vanessa Blais-Tremblay, Nour Amjahdi, Lysandre Champagne, Raphaël Jacques, Jade Lupien, Vicky Tremblay, Émilie Versailles
Industry Partners: Lola Baraldi (shesaid.soMTL), Sara Dendane (Mtl Women in Music), Alex Guimond (F*EM), Marcelle Partouche (Lotus Collective MTL Coop)
Paper Session VIII: The Beauty of Womanhood - 11:15-12:45
Title: Afro-diasporic Womanhood in Tania León's 'Oh Yemanja'
Presenter: Marysol Quevedo
Abstract: Cuban-born composer Tania León's opera Scourge of Hyacinths (1994) received more than twenty performances and garnered the composer the BMW prize for best new opera at the Fourth Munich Biennale Festival. When Dawn Upshaw included its final aria, "Oh Yemanja (Mother's Prayer)," in The World so Wide (1998), however, New York Times critic David Mermelstein found León's aria an outlier within Upshaw's album, opining "the soprano's focused timbre conveys both maternal concern and a faintly exotic atmosphere."
In this presentation I analyze "Oh Yemanja" as a synthesis of disparate traditions that, much like the composer herself, challenges categorization. Yemanja, an Orisha venerated in Afro-diasporic Yoruba religions, governs all forms of water and is worshipped as a nurturing mother figure by practitioners. In several accounts, León explains how the aria's melody emerged from a prayer-song her own mother and grandmother sang. "Oh Yemanja" not only merges contemporary classical music traditions with Yoruba-derived melodies, it also combines aesthetic and spiritual practices that draw from and speak to Afro-diasporic understandings of womanhood, motherhood, sacrifice, and pain. In both text and music León offers a prayer to Yemanja that evokes the clear and nurturing waters through a hauntingly spiritual, liquid sonority. In contrast to Mermelstein's superficial assessment of the female voice as "faintly exotic"--a dismissive appraisal historically levied at Afro-diasporic expressive practices--I contend that the aria can only be fully understood as a complex tapestry when one accounts for the frayed and mended identities of Afro-diasporic womanhood upon which it is based.
Title: The Baroness Elsa Project: Envoicing Marginalized Genders and Sexualities
Presenter: Ellen Waterman
Abstract: Baroness Elsa von Freytag-Loringhoven, an under-recognized member of New York's and Paris's Dada art and poetry movements, challenged the conventions of her time, asserting an aggressive sexuality and female agency that punctured social expectations of how women could and "should" occupy social spaces (Gammel 2002). The Baroness Elsa Project is a group exhibition of femme, femme-identifying and non-binary-identifying artists whose work addresses themes resonant with the Baroness's oeuvre and disrupts art and art history's patriarchal, hetero-normative, white and ableist conventions (Parker and Pollock 2013). It is also a research project exploring the resonance between musical and visual expressions of gender while developing a community-engaged model of research-creation (CE-RC). This paper follows two professional and two community singers from the LGBTQ2S+ community as they collaborate across difference to cocreate musical responses to the exhibition themes. The project operates at a dual register as both a research-creation project on themes of diversity, access, and equity, and as a case study to test, develop and extend our understandings of research-creation methodology in music.  The proposed CE-RC model represents an extension of existing structures of research-creation in music that, while promoting a collaborative, project-oriented approach, nevertheless distinguish between the "research" part of the equation as being analytical and the "creation" part of the equation as primarily artifactual (Stévance and Lacasse, 2019). CE-RC, I propose, is a feminist methodology that emphasizes consultation, collaborative co-creation, and social impact as key research elements, engendering research questions that emerge directly out of the dynamics of collaboration (Barrett 2014).
Title: Princess Nokia's Hip Hop Feminist Vocabulary: or, Resistance as Aesthetic Multiplicity
Presenter: Samantha McEwan
Abstract: In February of 2016, the then 24-year-old rapper Princess Nokia (real name Destiny Frasqueri) punched a white male audience member at a fundraising show in Cambridge, UK, after he allegedly screamed at her to "show him her tits". Unapologetic in her refusal to be disrespected, Frasqueri left the stage after the incident – having performed only three songs. This act of defiance was a moment that crystallized Princess Nokia's unpredictable and unrelenting persistence in the face of white supremacist misogyny. While she is often soft-spoken in interviews, conveying her high intelligence and restraint, many fans were unsurprised that she would defend herself in such a manner if she felt "her safety and comfort were severely compromised" (Jones, 2017). The response of Frasqueri, who has publicly identified as a gender non-conforming bisexual person (Jackson, 2019), demonstrates her vehement rejection of any rigid binaries foisted upon her and her music by heteropatriarchal norms. She is on a mission to reclaim and reform hip-hop culture for women and asserts that she can "change rap forever" (Polo, 2017). The music videos for two self-released songs "Tomboy" (2016) and "Balenciaga" (2019) advance her vision through genderqueer aesthetics and an insistence on multiplicity. Through a carnivalesque reading of these videos, my paper will explicate how Princess Nokia explores queer Afro-Indigenous womanhood in the Bronx, New York and troubles singular readings of her identity and creative output using gender ambiguity, diasporic spirituality, and 'binary extremism' – which here describes an oscillation between opposing and sometimes contradictory self-presentations – as a 'percussive' hip-hop feminist vocabulary.
Paper Session IX: Transformative Pedagogies - 1:45-3:45
Title: B is for Beyoncé: Picture Books as a Tool for Intersectional Music Education
Presenter: Anneli Loepp Thiessen
Abstract: Feminist education invites students to investigate their own intersecting identities, and opens conversations around the systems of oppression that have led to women's erasure from various spheres of society (Vickery and Rodriguez, 2021). For elementary music instructors, feminist education mandates a robust acknowledgement of the diverse contributions of women in music. In what Hess (2015) identifies as a "ground up" approach, this content should not be limited by era, genre, race, or ability and rather should encompass women's contributions to many facets of music. Bound by male-dominated syllabi, an outdated classical/popular hierarchy, and colonial limitations of merit (Ewell 2020), many instructors struggle to begin this crucial task.  
This presentation demonstrates that picture books are a powerful tool for elementary music lessons by highlighting women's diverse identities and musical experiences in an immersive way. Tough topics such as racism, homophobia, and sexism are made accessible through stories that invite readers to identify their own positionality and imagine a new future (Swartz, 2020). Visual and literary aids provide a resource that captures the nuances of women's experiences, beyond what a traditional lesson can offer. Books on figures like Ella Fitzgerald (Kirkfield, 2020), Celia Cruz (Chambers, 2007), and Miriam Makeba (Erskine, 2017) compel students to consider the impacts of racial injustice, industry discrimination, and political turmoil on women's experiences of music making. This presentation will outline how music picture books can be an effective tool for decolonizing education, promoting equality in music making, and illuminating the profound contributions of women in music.
Title: Jazz Education After 2017: The Berklee Institute of Jazz and Gender Justice and the Pedagogical Lineage
Presenter: Tracy McMullen
Abstract: The Black Lives Matter and #MeToo movements have spurred millions to protest racial and gender violence and to demand comprehensive changes in institutions and industries throughout our society. Launched in October 2018, the Berklee Institute of Jazz and Gender Justice (JGJ) was prodded by the 2017 #MeToo Movement, but, like these protests generally, has had a long gestation in the struggle for justice in the United States. Focusing on the philosophical approaches of its founder, Terri Lyne Carrington, and her intellectual mentor and JGJ advisory board member, civil rights leader Angela Davis, I will demonstrate how JGJ brings into postsecondary education a pedagogical lineage that has long been vibrant, yet on the margins of formal jazz education. Carrington understands jazz as an ethics passed down through mentorship and her commitment to work for social justice is tantamount to her identity as a musician. I place Carrington's jazz ethics and Davis's historical understanding of infrastructure, coalition, and Black feminism in the context of Dr. Billy Taylor's description of an "Afro-American value system" in jazz that prioritizes collectivity, care, and function. I argue that Black feminism is a part of Taylor's "Afro-American value system" and that, through this understanding, race and gender equity in jazz are linked. This alternative pedagogical lineage offers a model for reshaping formal jazz education away from its long emphasis on formal characteristics and "racial etiquette" (Lopez 2000) that centralized white men and boys and toward a response to twenty-first century calls for equity, meaning, and honesty.
Title: Wholly Earth: Black Feminist Pedagogies for Sustainable Futures
Presenter: Mark Lomanno
Abstract: Inspired by and titled after jazz vocalist Abbey Lincoln's album, this presentation foregrounds several Black feminist scholar-performers building sustainable futures through Black feminist ecopedagogies. Assembled for a Spring 2021 interdisciplinary symposium curated by the presenter to coincide with their seminars on Afrofuturism and Sound Ecologies, these women integrate activism, artistry, and scholarship in work that spans the arts, humanities, natural, and social sciences. The Wholly Earth symposium, the scholar-performers who participated in it, and Lincoln's album all provide models for imagining co-creative, transdisciplinary pedagogies that not only include but are grounded in and defer to Black feminist practices and positionalities often overlooked or dismissed in higher education.    
Supported by Lincoln's album and recent work by Katherine McKittrick, Jayna Brown, and others, this presentation posits the symposium's participants' stories, creative practices, and scholarship -- Omi Osun Joni L. Jones's work on theatrical jazz, improvisation, and Yoruba aesthetics; Yvette Modestin's activism among Afro-Panamanian and Afro-Latina communities; Kameelah Martin's conjure feminism (with Kinitra Brooks); and Briona Jones's work on Black Lesbian theorizations of intimacy, knowledge production, and aesthetics -- as the "rootwork" (Smith 1977) for collaborative learning and worldmaking on a more Wholly Earth. In keeping with the symposium's goals of manifesting more sustainable, co-created futures -- and as a response Lincoln's call in her composition "Learning to Listen" -- the presentation concludes by outlining core principles extrapolated from this Spring event for improvising accompaniment, performing sound kinships, and more w/holistic worldmaking in higher education and its "insubordinate spaces" (Tomlinson and Lipsitz 2019, Watkins 2019).  
Title: Cyberfeminism as Artivism for Music Teaching and Learning
Presenter: Marissa Silverman
Abstract: This paper provides a brief history of "cyberfeminism" for the purposes of addressing the following questions: What is cyberfeminism? How does feminism influence creativity in/through online domains? And therefore, what are possibilities for internet-based artivism and engagement in music teaching and learning (Silverman, 2020)? In addressing these questions, this paper provides a "case study" of cyberfeminist musical-creative artivism that potentially expands current models of music teaching and learning. Additionally, such a case study in artivism considers how music teaching and learning might be framed by taking responsibility for the future. Indeed, cyberfeminist music teaching and learning is only as "good" as the potential social change it inspires. Thus, this paper considers the ways stakeholders—online and offline—decide the aims, purposes, and vision for, not only today's online musical-artivism, but also for tomorrow's stakeholders and their needs (McCaughey, 2014; McCaughey & Ayers, 2013). 
Paper Session X: Indigeneity, Decolonization, and Allyship - 1:45-3:45
Title: Hip Hop, Feminist Spaces, and Decolonization
Presenter: Liz Przybylski
Abstract: When MCs Eekwol (Nehiyaw) and T-Rhyme (Nehiyaw and Denesuline) released their 2018 collaboration For Women By Women (FWBW), it was not with awards shows, airplay, or playlisting in mind. Frustrated by gendered exclusions within the music industry, they chose to create this album and dedicate it specifically to women, girls, and two-spirit people (womxn). This strategy builds on earlier projects, notably the cypher Tribe Called Queenz, that musicians created to support Indigenous womxn in particular. With FWBW as a point of departure, this presentation asks what it means to record and perform music that is for womxn and by womxn. The analysis is framed by the intersections between Indigenous feminisms and Native women's approaches to decolonization as theorized by Mishuana Goeman (Seneca), Jennifer Nez Denetdale (Diné), and Joyce Green (English, Ktunaxa, and Cree-Scots Métis). Drawing on my interviews with the artists, musical readings, and interactions at live performances, I show how musicians and listeners find power in remembering and reactivating matriarchy. T-Rhyme and Eekwol recall the ways in which women's leadership is part of Nehiyaw heritage, and in so doing, provide a Nehiyaw popular music performance that centers on women's power. Sounding alliances across Indigenous feminisms through musical practice, listeners hear how the work done by the "us" of this project is at once personal and connected to community. This talk opens into the decolonial potentiality of hip hop spaces that center on womxn's creativity and experiences. 
Title: Ceremony and Sistering: Care Ethics, Indigenous Epistemologies, and Dramaturgy
Presenter: Margaret Cormier
Abstract: In 2021, Calgary Opera commissioned a workshop for Namwayut, a project conceived of by Kwagiulth and Stó:lō First Nations, English, Irish and Scottish mezzo soprano Marion Newman. Newman gathered a group of singers, two composers, and a librettist to collaboratively build an opera, rebuffing both traditional hierarchies of operatic creation and the conventional compartmentalization of artistic practices. As dramaturg on the project, Newman described her role as akin to being a big sister, watching over her collaborators and working to draw the best out of them. The atmosphere she cultivated in the rehearsal process depended on elements of Indigenous ceremony, especially the potlatch, to welcome and recognize each team member as a full person.
This paper considers the role of care and Indigenous epistemologies in Newman's dramaturgical practice. I use James Thompson's (2015) conception of an aesthetics of care for theatre performance as a framework for exploring how Newman cultivated reciprocity and mutual regard in the creative process for Namwayut and how care practices may come to bear on future live performances. Ultimately, I begin to conceptualize how dramaturgy might operate within an ethics of care toward crafting kinder, safer, and more ethical operatic practices. While it is not appropriate to directly apply Indigenous epistemologies to non-Indigenous creative projects, Newman's practice nevertheless invites us to consider the role that care can play in destabilizing oppressive hierarchies and making rehearsal rooms and theatres warmer and more equitable for practitioners and audiences alike.
Title: Glitch in the [Settler] Machine: Radical Acts of Ind'ins in the Digital Age
Presenter: Kate Pewenofkit Briner
"As resistance to the Dakota Access Pipeline in Standing Rock, N.D.,
concludes its seventh month, two narratives have emerged:
(1) We have never seen anything like this before.
(2) This has been happening for hundreds of years.
Both are true."
(NPR.org, 22 Nov 2016).
Abstract: In 2016, Standing Rock caught the world's attention — as an inspiration to Indigenous peoples and allies; as a nuisance, aberration, violence, and stubborn refusal of the inevitable forward momentum of progress to DAPL supporters, companies, local, state, and federal governments.
The sustained protest of the Protectors was the culmination and continuation of a system of radical glitches, or glitchfrastructure as proposed by Lauren Berlant (2016), that highlighted "what had been the lived ordinary" of the settler infrastructure transmission and threatened the conditions and the sense of belonging in the settler colonial machine. It is through the implementation of this system of glitches in public spaces, that light is shown on the systemic breakdowns that impact/ed Indigenous peoples and forces those who would live in denial of the situations to reflect upon the illuminated breakdowns in ways they are often unable to ignore at the moment that the glitch occurs. I will examine and discuss the radical glitches of ReSistER Protectors in Oklahoma, Tanya Tagaq's performance at the 2014 Polaris Awards, and the 2018 New Year's Eve performance of A Tribe Called Red with Rebecca Thomas, the poet laureate of Halifax.
Title: Dismantling Settler Colonial Structures in Canadian Music Studies through Feminist Approaches
Presenter: Gale Maranda Franklin
Abstract: Within the context of settler colonialism, Canadian music research is fundamentally affected by colonial, heteropatriarchal and white supremacist ideologies, policies, and structures. In response to Brown's (2020) call to action, ethnomusicology as a discipline has justifiably been compelled to self-evaluate and take ownership for its complicity and participation in systems of oppression.
Following this shift, as a white settler graduate student in a Canadian PhD program located on unceded and traditional Algonquin territory, I seek to explore how whiteness and colonial ideologies might be decentered and dismantled in music studies through feminist anti-colonial strategies. Drawing on Indigenous feminism and feminist studies in settler colonial contexts (Arvin, Tuck and Morrill 2013; Morgensen 2011; Simpson 2017; Starblanket 2018), I examine the limitations of an exclusively settler colonial approach in the context of music research. I ask: How do the narratives we tell in music studies, and ethnomusicology specifically, reinforce heteropatriarchy, white supremacy, and settler colonialism? How might noncolonial feminist approaches to music studies disrupt the perpetuation of systems of oppression in Canadian music research? Through this paper, I demonstrate the significance of feminist approaches to settler colonialism and explore alternative radical futures for music studies in Canada.
KEYNOTE SPEAKER - 4:30-5:30
EMILY WILBOURNE
CLOSING DAY: SUNDAY, JULY 10TH
Paper Session XI: Protest & Resistance - 9:00-11:00
Title: Simone on the Keys: A Protest Dressed in Black Feminine Identity
Presenter: Abigail C. Lindo
Abstract: Nina Simone was a pianist: this is not forgotten, though the historicization of her life and work, including samples and covers of her popular songs, makes this reality of lesser relevance to other aspects of her existence. Her contributions to the Civil Rights Movement and global impact are acknowledged, but her connection to the piano and how her playing drove her distinct performance style are ignored. There is something disruptive about watching a woman dominate a piano the way Simone did in the era of racial tension and feminist suppression, basking in her sudden improvisational meanderings, an indicator of skill and control that marked her expressive compositional approach. What is gained or lost in elevating one aspect of Simone's identity while suppressing another?  How do these focuses in her media representation relegate the meaning of her life and actions to her service to others instead of her personal fulfillment as a pianist? 
Her temperament on the keys was its own protest relating to her black feminine identity and notions of professional musicianship - which she challenged and recreated. I demonstrate this idea through the analysis of performances, interviews, and previous research of her life and work. I connect black feminist theory to demonstrate that Simone's mere existence in the white spaces she occupied as a black woman virtuoso was a rebellion to racial and gender norms, challenging who was typically given the label of skilled pianist, how a woman played the instrument, and what the instrument meant with Simone's touch.
Title: Resisting the Funk Patriarchy: Lyn Collins's "Mama Feelgood" and Revolutionary Time
Presenter: Rachael Dennis
Abstract: Scholars often identify the development of funk music with instrumental performance and Black masculinity, forming patriarchal narratives that omit the contributions of Black female vocalists. To this point, Feldstein, Kernodle, and Mahon discuss instrumental virtuosity as a component utilized by performers and scholars to elevate Black men as stylistic innovators in Black popular music. However, the case studies that place Black female musicians at the forefront of research remain limited. I contribute to the vocal analysis of Black female funk musicians by proposing a critical framework that identifies Lyn Collins's vocal practice as liberatory, intellectual, and multi-temporal. I analyze "Mama Feelgood" from Collins's 2006 Mama Feelgood album, a track which was recorded initially with James Brown for the 1973 soundtrack of Black Caesar. I incorporate Söderbäck's feminist theory of "revolutionary time," an expansion of Kristeva's Lacanian perspective of the Symbolic, to examine Collins's "Mama Feelgood" as a piece unrestricted by cyclical and linear time. Söderbäck's theory models "revolutionary time" as a temporal zone that does not pursue the progress associated with masculinity and linearity but engages in the repetition of inward reflection. I assert that
Collins establishes a Black funk feminist vocal practice on "Mama Feelgood" that operates within "revolutionary time" because she reconstructs stereotypes surrounding Black womanhood and transforms oppression into collective survivorship. In turn, this analysis prompts a re-interpretation of funk history in academic spaces and the continued examination of Black funky female vocalists.
Title: The Bad Girls Club
Presenter: George Preston Wilson Jr
Abstract: In the Summer of 2020, through Atlantic Records, Cardi B and Megan Thee Stallion released WAP (an acronym for "Wet-Ass Pussy"). The song celebrates and embraces sexual liberation, ergo garnering much backlash. However, Black women expressing their sexuality in music is no new notion. To that end, throughout music history, they have been deemed "bad." This presentation aims to define and interrogate what makes them "bad" girls. 
This paper also aims to recognize the historical presence of Black women in music, explore Black women in music through the lens of the tenets of Black Feminist Thought, and examine how patriarchy permeates American popular society. While patriarchal double standards are addressed, this research purposefully attempts to decenter men and their narratives. 
Lastly, this presentation highlights the difficulty of intersections of womanhood: how difficult it is for Black women to simply exist. This oppression is unique as they often can experience the triple jeopardy of racism, sexism, and socioeconomic status. 
The hopeful optimism underpins this work that Black women will one day be able to exist: with no sanction and no exceptions. The goal is that Black women will continue to be empowered and increase their agency through music, but also in their individual lives.
Title: Black Feminist Resistance in Barbershop
Presenter: Daniel Carsello
Abstract: Norman Rockwell's image of the all-white, male, middle-aged barbershop quartet is an enduring stereotype rooted in false history. While scholars have challenged this stereotype with convincing arguments for the African-American origins of barbershop (Abbott 1992 and Averill 2003) and the early contributions of women's and mixed-gender quartets (Döhl 2014), the stereotype largely remains.
However, there are voices in barbershop calling for transformation. HALO is a barbershop quartet comprised of four Black women, making it the first all-Black barbershop quartet to compete on the international stage of any major American barbershop organization. The quartet members' organization, Harmony's African-American Legacy Organization, Incorporated (HALO, Inc.), furthers their mission of dismantling racism in the United States through barbershop. Their methodology is encapsulated in "Race and #RealTalk," a community-oriented therapy program designed to discuss racism using barbershop. Their innovative method uses problems any performer might encounter in rehearsal as modes of difficulties in human communication that the therapy group can use to examine the complications of discussing racism in barbershop and in the United States. 
Drawing on ethnography with HALO quartet members, my larger ethnographic study of the recent history of the Barbershop Harmony Society's reckoning with its role in codifying a white supremacist version of barbershop, and engaging with scholarship by Davis (2001), Hill Collins (2014), and Turino (2008), I argue for HALO's importance in meaningfully changing barbershop.
Lecture Recital III
Title: O Blissful Loss of Self: Explorations of Ecstasy in the Music and Poetry of Women
Presenters: Carole Ott Coelho and Tadeu Coelho
Abstract: Ecstatic poetry by women, characterized by experiences of selflessness, suspension of time, and physical or spiritual rapture, has been historically silenced or dismissed. How can we reclaim and celebrate the vibrancy and expansiveness of women's ecstatic experiences in poetry and music? Anima Vox Duo (Carole Ott Coelho, voice; Tadeu Coelho, flute) will answer this question and explore the diverse nature of ecstatic poetry and music by women through the performance of new musical works by women for flute, voice, and professionally filmed dance. 
The works performed on this program represent wide ranging experiences of ecstasy. Poemas eróticos by Mexican composer Adriana Romero explores directly the sensual nature of ecstatic experience. 
Five Poems of Mirabai by Los Angeles composer Elyse Hart is an exuberant and intimate setting of poetry by the 16th century Hindu poet Mirabai. Finally, Blissful Loss of Self by Melissa Tosh explores the ecstatic poetry of Chinese Buddhist nuns. In addition, the duo will create an improvisational work based on the poetry of women's rights activist Muna Lee. These works will be performed with filmed dance, choreographed and performed by Dylan Reddish, creating a unique experience which combines poetry, music, movement, and film.
CLOSING REMARKS - 11:00-12:00