Feminist Theory and Music Conference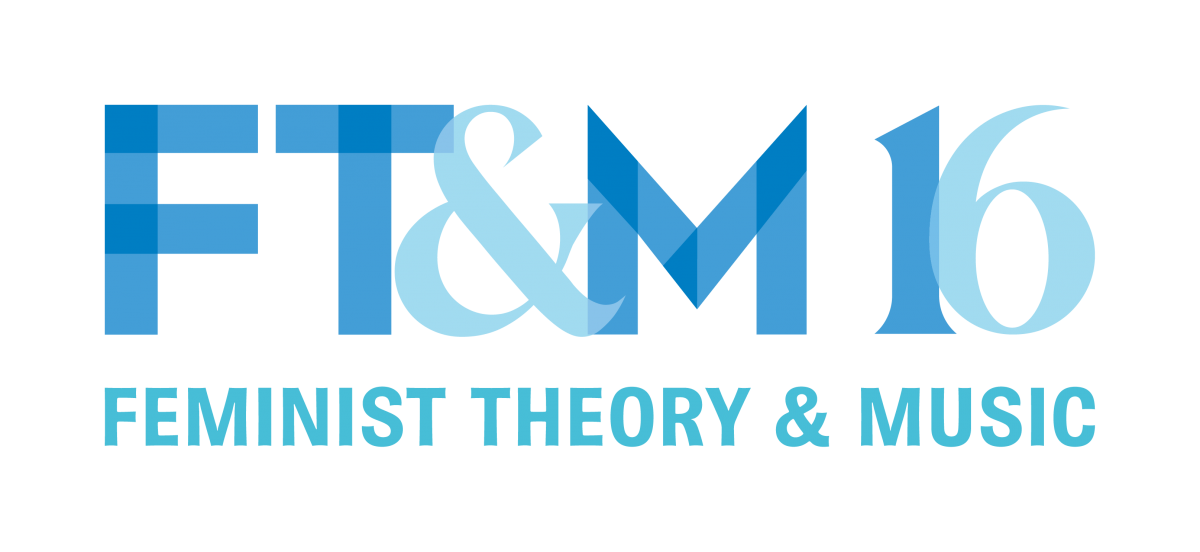 Keynote Speakers 

Maureen Mahon
New York University 
Maureen Mahon is an associate professor in the Department of Music at New York University (NYU).  Trained as a cultural anthropologist, her research focuses on African American music and culture, the construction and performance of race and gender in music, and genre in popular music. She is the author of Black Diamond Queens: African American Women and Rock and Roll (Duke University Press, 2020) and Right to Rock: The Black Rock Coalition and the Cultural Politics of Race (Duke University Press, 2004).  Mahon's articles on gender, race, genre, and popular music have appeared in academic venues such as American Ethnologist, Ethnomusicology, Journal of the American Musicological Society, Journal of Popular Music Studies, and Women and Music: A Journal of Gender and Culture and on the websites of National Public Radio and the Rock and Roll Hall of Fame and Museum.  She has held fellowships from the American Association of University Women, the Ford Foundation, the National Endowment for the Humanities, and the National Science Foundation. She served as chair of the Popular Music section of the Society for Ethnomusicology from 2016 to 2020.  In 2018, she received an NYU Golden Dozen Award in recognition of her contributions to undergraduate teaching. Mahon was the Chief Academic Advisor to "Soundtrack of America," a five-night concert series celebrating the impact of African American music on contemporary culture that was one of the inaugural commissions for the April 2019 opening of The Shed, a new arts and performance space in Hudson Yards, Manhattan. Conceived by filmmaker Steve McQueen, "Soundtrack of America" was developed with the input of a creative team that included composer and producer Quincy Jones and featured 25 emerging artists.
Working Title for Presentation:  "Connections:  The Pleasures and Politics of Black Feminist Musicking"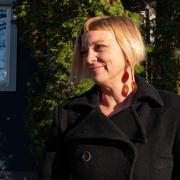 Charity Marsh 
University of Regina 
Dr Charity Marsh is Director of the Humanities Research Institute, Director of the Interactive Media and Performance Labs, and Professor in Creative Technologies and Interdisciplinary Programs in the Faculty of Media, Art, & Performance at the University of Regina which is situated in both Treaty 4 and Treaty 6.
From 2007 to 2019 Marsh held a Canada Research Chair in Interactive Media and Popular Music and developed the Interactive Media and Performance (IMP) Labs. She has facilitated workshops on creative audio and digital technologies; curated the Flatland Scratch Seminar and Workshop Series; developed supports for remote communities with hip hop programming; engaged in numerous collaborative hip hop and interactive media projects with community partners; and continues to host the IMP Labs' community hours program.  
Marsh has published on Hip Hop cultures, women in popular music, gender and technology, interactive media and performance, and community arts-based education and programming. She is co-editor of We Still Here: Hip Hop in the 49th Parallel (with M. V. Campbell), and is co-editing a collection on DJ Cultures in Canada (with M. Hancock).
Currently, Marsh's research focuses on Girls Rock Regina and the impacts of community arts-based initiatives on expanding possibilities for girls, women, and non-binary people. She is director and producer of the award-winning documentary I'm Gonna Play Loud: Girls Rock Regina and the Ripple Effect, which focuses on the musical experiences and impacts of GRR on the adult organizers, musicians, and volunteer women and non-binary folks involved. Marsh has also developed a series of short videos from her research on the youth camps called When She Plays, We hear the Revolution.
Since March 2020, Dr Marsh has co-hosted the weekly community radio program, Imagine This Music!, along with her young children, Ilse and Aksel. From this project, Marsh has presented research on community radio as living heritage, created the mixed media art piece, We are a Family (with E. Ruddy), and produced a new audio work called Imagine This (with E. Ruddy), which offers reflections on the improvisatory nature of making community radio with children for the international Improv Fest 2021.
Working Title for Presentation: I'm Gonna Play Loud: Amplifying Voices, Enacting Values, and Transforming Local Music Scenes through GRR!

Emily Wilbourne 
Queens College and CUNY Graduate Center 
Emily Wilbourne is Associate Professor of Musicology at Queens College, in the City University of New York, and at the CUNY Graduate Center. Her first book, Seventeenth-Century Opera and the Sound of the Commedia dell'Arte, was published in 2016 by the University of Chicago Press; a collection of essays, co-edited with Suzanne G. Cusick, entitled Acoustemologies in Contact: Sounding Subjects and Modes of Listening in Early Modernity, was published in early 2021 and is available via open access. Dr. Wilbourne is currently working on a second book, tentatively titled, Race, Voice, and Slavery in Seventeenth-Century Florence. 
Working Title for Presentation: "Archival Material: Feminist Thinking, Race, Class, History, and Barbara Strozzi's Mother." 
Performers
Musique 3 Femmes

Kristen Hoff, mezzo soprano 
Noted for her "appealing clarity and emotional heft" (New York Times), mezzo-soprano Kristin Hoff is a graduate of Vancouver Opera's Yulanda M. Faris Program, where her debut as Tebaldo in Don Carlo was praised as "absolutely charming in voice and person". Other credits include Dryade in Ariadne auf Naxos at the Tanglewood Music Festival and the title role in Carmen for Jeunesses Musicales du Canada. Kristin made her Carnegie Hall debut with the MET Chamber Ensemble in Elliot Carter's Syringa conducted by James Levine. Her critically-acclaimed interpretation of Ana Sokolovic's Love Songs has been seen in 8 different Canadian cities, including at Lanaudiere Festival and Montreal's Salle Bourgie. Kristin is co-founder of Musique 3 Femmes and Executive Director of the vocal section of the Mécénat Musica Mini-Opéras Santé, a pandemic-born outdoor concert project which brought 4900 mini-concerts to 30,000 people in 2020 alone.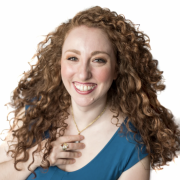 Rachel Krehm, soprano
A multi-faceted artist, soprano Rachel Krehm is the co-founder and General Director of Opera 5 and newest member of Musique 3 Femmes. As a performer she works in opera, new music, art song, improvisation, and voice and webseries acting. Along with performing, she is a writer and producer. Most recently she was seen in the title role of Strauss' "Ariadne auf Naxos" with Highlands Opera Studio where her performance was described as "soulful" by Opera Canada. She is a regularly featured actor in the popular web-series, Opera Cheats. Rachel is also a founding member of Canada's only opera improv team "Whose Opera is it Anyway" which performed monthly improvised sketch comedy featuring operatic singing at comedy clubs in Toronto and festivals around Ontario. An avid believer in new creation, Rachel works in commissioning, workshopping, and creating Canadian art song and opera. In 2018, she premiered an orchestral song cycle by Vancouver based composer Ryan Trew on texts by her late sister Elizabeth Krehm called "Come Closer." Rachel is now working on creating a libretto to expand this work into a chamber opera with music by Ryan Trew. The opera will explore the relationship of sisters complicated by drug addiction and separated by death and include writing by both of the sisters weaved together through memories, dreams, and conversations. Through the pandemic, Rachel co-wrote, produced, and performed in the "Threepenny Submarine" pilot, which is Opera 5's new web series that follows puppets Lydian and Iona on deep sea adventures and combines puppetry and opera. Supported by the Canada Council for the Arts, eight more episodes will be produced in 2022. Upcoming performances include, Trew's "Come Closer" with the Kingston Symphony and the world premiere of Anna Pidgorna's "Plaything" with Société de musique contemporaine du Québec and Musique 3 Femmes. www.rachelkrehm.com and www.opera5.ca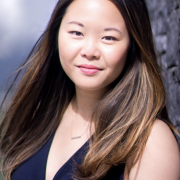 Jennifer Szeto, piano
Praised for an "immense sweetness and precision that seemed to be flawless" (L'Opéra Revue Québécoise) and "amazing versatility" (Opera Ramblings), pianist Jennifer Szeto carves out a unique path as a performer, coach, educator, and administrator. She is a graduate of San Francisco Opera's Adler Fellowship, Merola Opera Program, Canadian Opera Company's Ensemble Studio, and Atelier Lyrique at Opéra de Montréal. Recent roles include music directing the world premiere of Laurence Jobidon's L'hiver attend beaucoup de moi, (described by Montreal Theatre Hub as "exactly what opera needs") and head coach in Written on Skin, both at Opéra de Montréal. Elsewhere, she is a staff coach for Opera McGill, University of Ottawa, and Highlands Opera Studio. In the 2020-2021 season, Jennifer joins the Board of Directors of the Association for Opera in Canada, in addition to a new role with Tapestry Opera as a Program Manager for the Canadian Opera Resource (COR) and the Women in Musical Leadership Fellowship, a multi-year fellowship for female and non-binary conductors. She is a founding member of Montreal's Musique 3 Femmes, a non-profit organization which aims to foster the next generation of Canadian female opera creators, and bring the artistic leadership of women to the fore of the operatic stage.