Book published by Monique Deveaux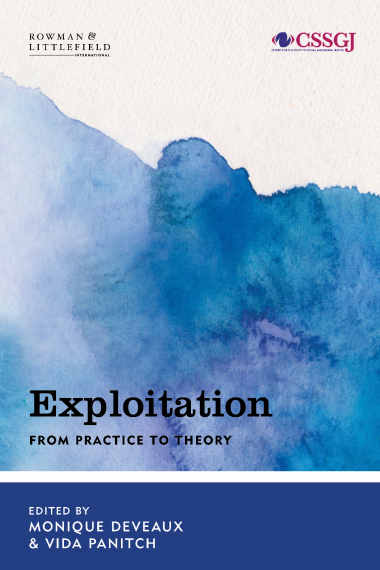 Our Professor Monique Deveaux has (with Vida Panitch) published (January 2017) an edited volume Exploitation: from Practice to Theory (Rowman & Littlefield).
Blurb:  "Contemporary theoretical discussions of exploitation are dominated by thinkers in the liberal and Marxian traditions. Exploitation: From Practice to Theory, pushes past these traditional and binary explanations, to focus on unjust practises that both depend on and perpetuate inequalities central to exploitation. Using real-world examples, the chapters in this collection address key questions, including, in what ways are exploitation practices globalised, racialized and gendered? How do cases of organ selling, price gouging and commercial gestational surrogacy change our understandings of exploitation? What possible social and economic remedies do these new conceptions prescribe? Case studies in this volume span the globe, dealing with developed and developing countries alike and in a variety of national and transnational contexts."