Graduate Student Profiles and Comments
\
Profiles and Testimonials
Graduates, 2017-18:

   Name: Fabia Brustia
Previous degree: English & Literature in a World Context, University of Aberdeen (Scotland)
Research project: The Silent Myth: Genealogical Study of "The Three Oranges" Tale Type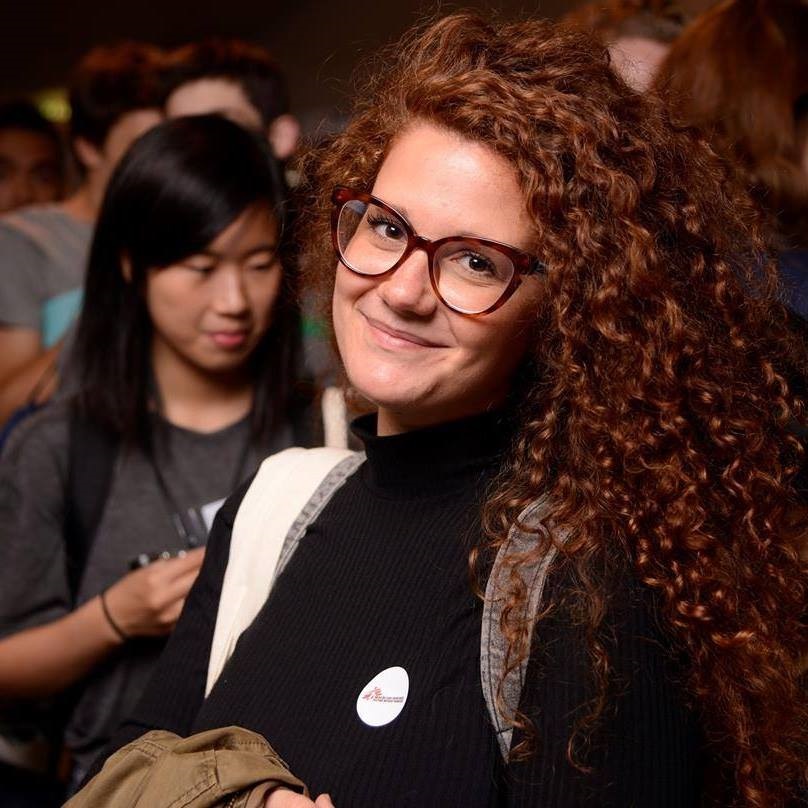 Name: Enrica Aurora Cominetti
Previous degrees: BA in Foreign Languages and Literature, University of Milan (Italy); MA in Translation Theory and Practice, University College London (United Kingdom)
Research project: In-between Wor(l)ds: Female Autofiction and Postcolonial Identity in Marie Cardinal's Au pays de mes racines, Marguerite Duras's L'Amant and Isabela Figueiredo's Caderno de Memórias Coloniais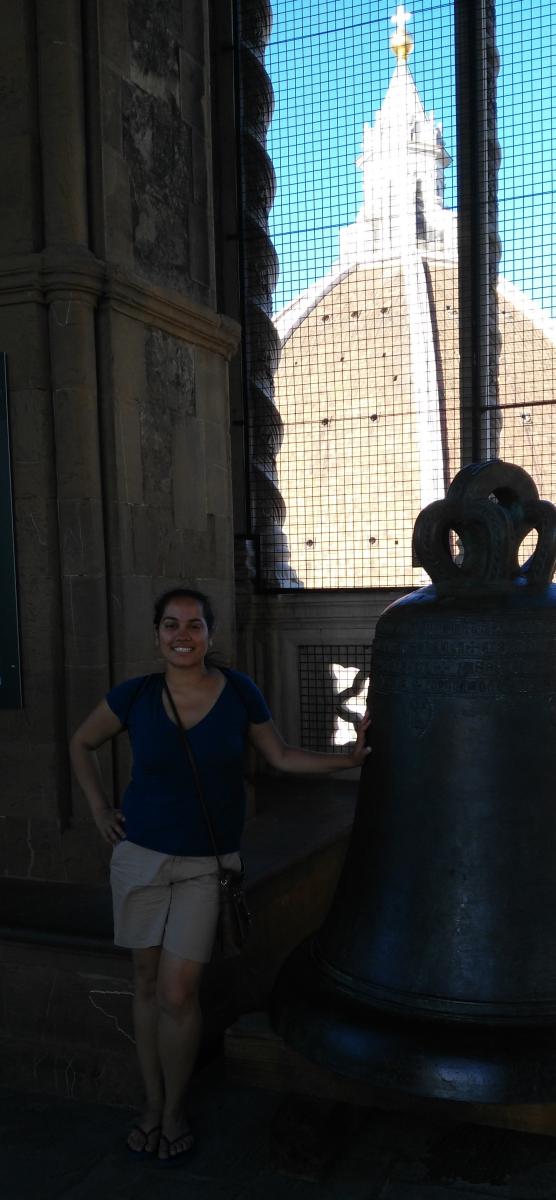 Name: Trusha Dash
Previous Degree: Criminal Justice and Public Policy and Italian Studies Minor, University of Guelph.
Research Project: The Portrayal of the Legal System in Italian Crime Films
  Name: Shane Hubbard
Previous Degree: Classics, University of Guelph
Research Project: The development of 19th century philhellenism and its potential application to the current Greek crisis.

  Name: Elpida Karmali Voulgaropoulou
Previous degree: English Language and Literature, National and Kapodistrian University of Athens (Greece)
Research project: "Children's and YA Immigration Narratives and Pedagogical Strategies for the Multicultural Classroom". 

  Name: Maria Moschioni
Previous degree: English Literature and Comparative Literature, University of Glasgow
Research project: "The Canadian Gothic: A Comparative Approach to Anne Hébert and Alice Munro"

  Name: Jade Penancier
Previous degree: French Literature and English, Université Paris-Sorbonne
Research Project: Subvers(Eve): Cyborg Women and Cross-Gender Writing in Villiers de l'Isle Adam's L'Ève future And Angela Carter's The Passion of New Eve

  Name: Giulia Vallacqua
Previous degree: European Languages, Cultures and Literatures (French, English, Spanish), University of Catania (Italy)
Research Project: Heteropoleis - framing the invisible: fictional creation and strategies in Italo Calvino's Invisible Cities (provisional title)
Graduates, 2016-2017

  Name: Laura Aguilera
Previous degree: B.A. Humanities, University of Essex
Research project: Vital Materialism in Ernst Ludwig Kirchner's Studio Works

  Name: Gianmarco Bocchi
Previous degree: Bachelor in Modern and Classic Languages and Literatures, University of Ferrara (Italy)
Research Project: The Rhetoric of Images in W. G. Sebald's Narratives: The Emigrants, The Rings of Saturn and Vertigo

  Name: Ariunaa Jargalsaikhan
Previous degree: Art History & French, Grinnell College (USA)
Research project: « Les récits de voyage et la perception des Mongols au XIIIème siècle à travers les œuvres de Guillaume de Rubrouck et Giovanni da Pian del Carpine »

  Name: Dillon March
Previous Degree: French & Italian, University of Guelph
Research Project: A Study of French Loanwords in Mi'kmaq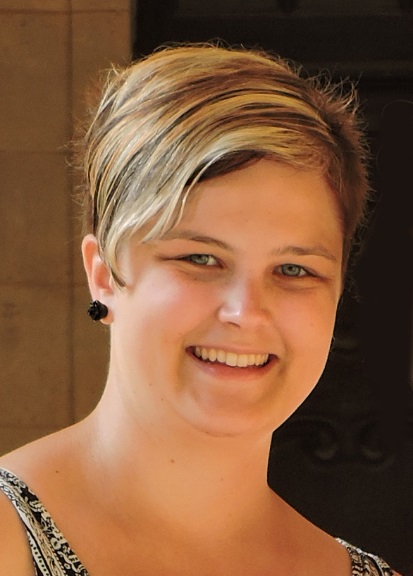 Name:  Erin Budra
Previous degree:  European Studies, University of Guelph
Research project: Commemorating Women in the French Resistance (provisional title)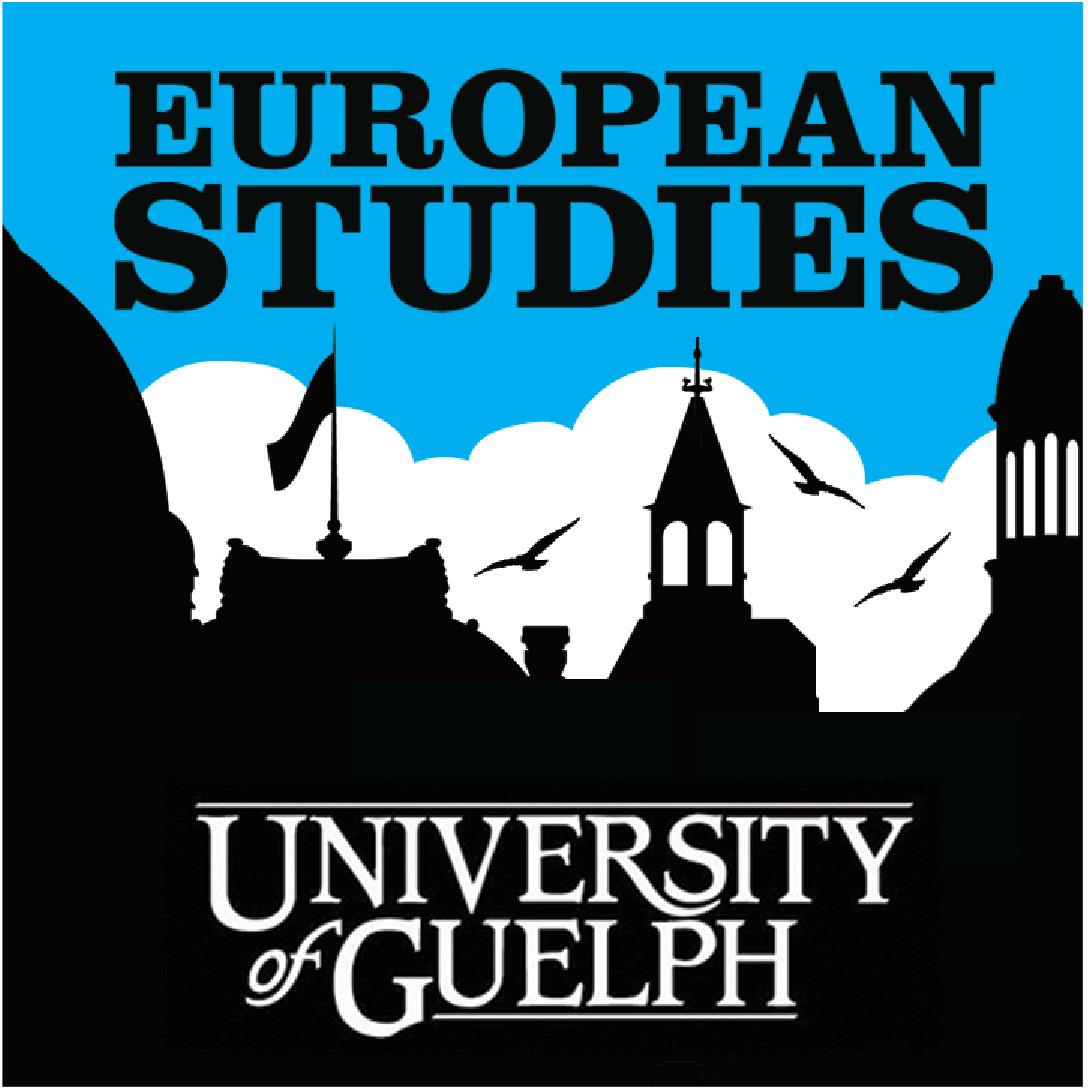 Name:  Rhian Collings 
Previous degree: Licence de Lettres Modernes, Université Aix-Marseille
Research project: European Identity in Twentieth Century Narratives of Travel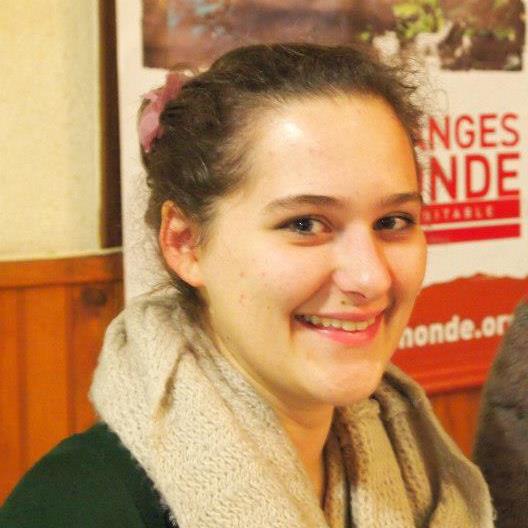 Name:   Emma Cooper
Previous degree: French & English, University of Warwick
Research project: Painting For Their Lives: Art, Homosociality and Women's Independence in
                             Anne Bronte's The Tenant of Wildfell Hall and George Sand's Elle et lui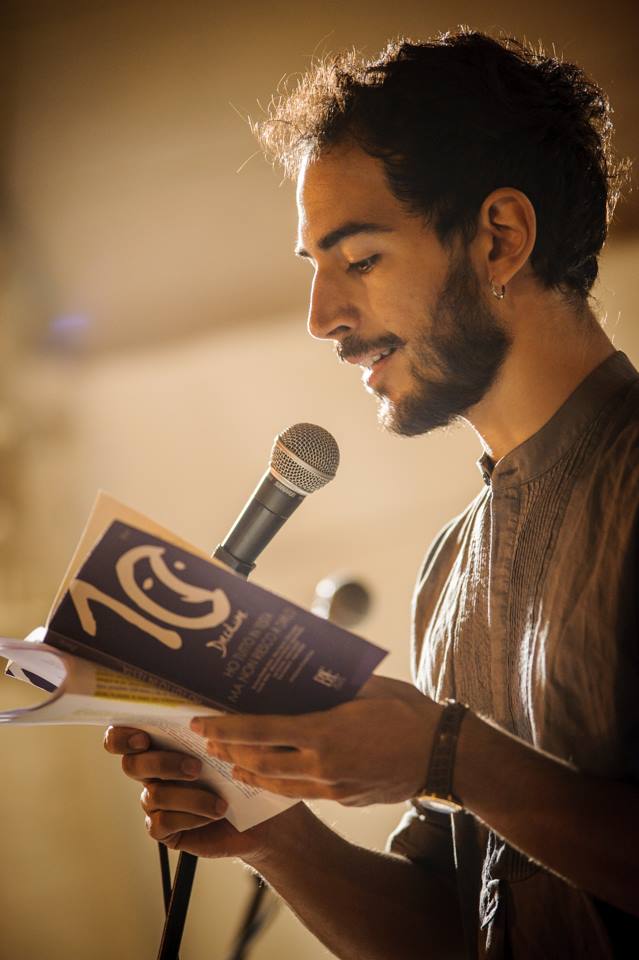 Name:   Marco Inguscio
Previous degree: Literature and Humanities, Università del Salento (Italy)
Research project: Poetry and Writings in the Contemporary Art Performance and Avant Garde Theatre (provisional title)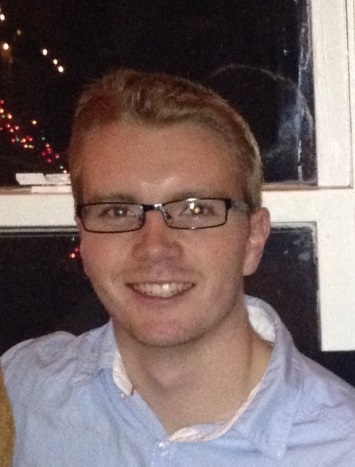 Name:  Hamish McPherson 
Previous degree:  Political Science, Trent University
Research project: Soccer As An Effective Tool For Social Policy & Community Integration: Cause for Optimism?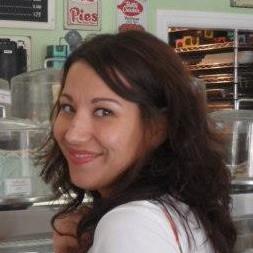 Name:  Helga Paschetto 
Previous degree: MA Literature and Humanities. University of Udine (Italy). MA Italian as
                            Second Language and Multiculturalism. University of Udine (Italy).
Research project: The gaze of women in migrant literature. A comparison of Helen Barolini's
                             Umbertina, Tina De Rosa's Paper Fish and Melania Mazzuco's Vita.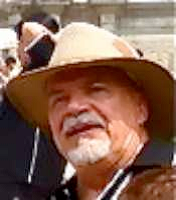 Name: Don Patrick
Previous degree: Near Eastern and Classical Archaeology, Wilfrid Laurier University
Research project: The Imperial Gardens of Mesopotamia: Landscapes of Power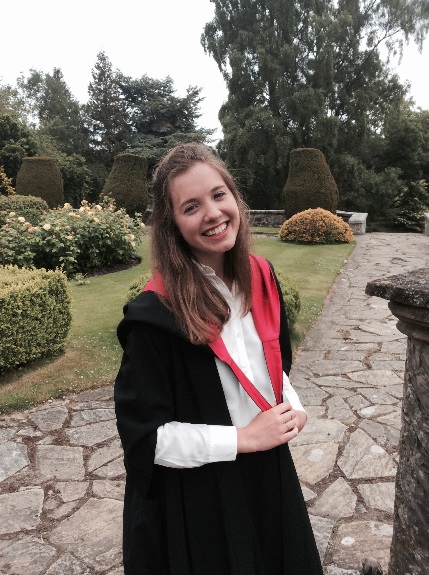 Name:  Emma Robertson 
Previous degree: English & French, University of St. Andrews (Scotland)
Research project: Scottish and French Crime Fiction (provisional)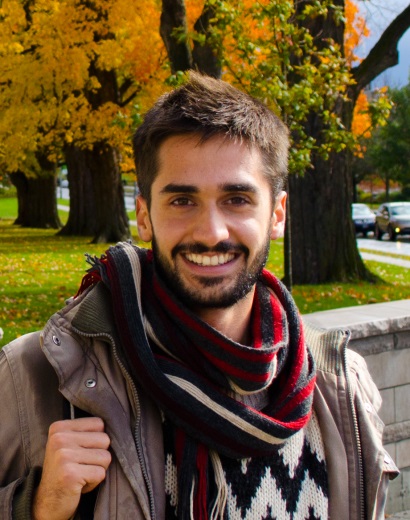 Name:  Alejandro Santaflorentina 
Previous degree: Fine Arts, University of Barcelona (Spain)
Research project: The Gaze in the Classroom: Discourse, Subjectivity and Practices of Looking in Higher Education
Graduates (2015)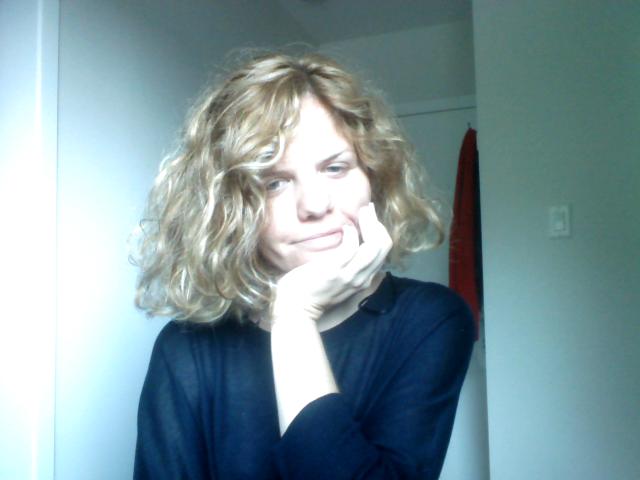 Name:  Ivana Ancic
Previous degree: English & Anthropology, University of Zagreb
Research project:  Jonathan Littell's Les Bienveillantes and the Intertextual Maze of the Orestes Myth
Now:  in a Ph.D. program in Comparative Literature at Pennsylvania State University (USA)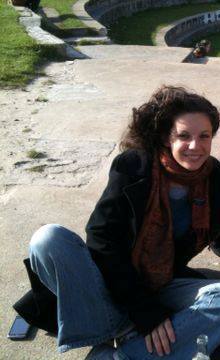 Name:  Lucia Delaini
Previous degree: University of Padua
Research project: Resistance and Truth Telling: Antigone in Twentieth-Century Literature
Now: in a Ph.D. program in Communications Studies at Northwestern University (USA)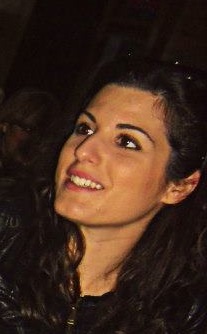 Name: Belén Tortosa-Pujante
Previous degree: Theatre, University of Murcia (Spain)
Research Project: "Towards an experience of limits. Performativity and intermediality in Socìetas Raffaello Sanzio's Theatre: Romeo Castellucci's "
                               Tragedia Endogonidia".
Now: in a Ph.D. program in Theatre and Performance Studies at Santiago de Compostela University (Spain)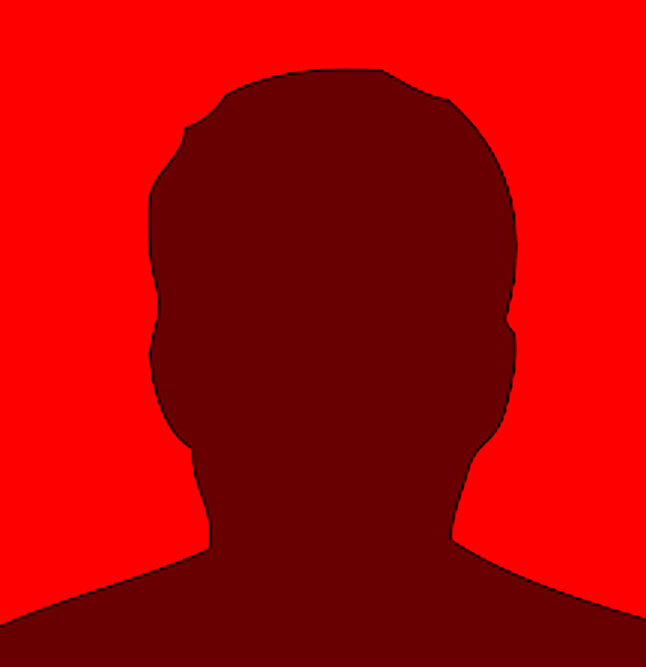 Name:  Elisa Walker
Previous degree: German & Italian, University of St. Andrews
Research project:  Fortress Europe's criminalisation of the migrant: an incurable symptom of Italy's postcolonial condition?
Now: Internship at the EU, European Economic and Social Committee, deferred acceptance to a Ph.D. program in Italian at the University of St. Andrews (Scotland) 
What our graduates say
Working in a job where I deal with foreign nationals utilizes the knowledge I acquired through my research in European Studies.
Erin Franklin, Alumna 2011, Ministry of Public Safety
What impressed me about the program at Guelph was the use of team-teaching and the variety that this allowed, which greatly broadened my academic interests. I had mostly worked on literature as an undergraduate, but the courses I took on myth, women's studies and migration looked at music, art history, philosophy and many more subjects. While I have previously studied German and Italian, I very much liked how European Studies allowed me to compare with other literatures and cultures I knew less about, such as Spanish and Ancient Greek.
Elisa Walker, Alumna 2015, Intern at EU European Economic and Social Committee
This program changed the course of my life and career. You can expect not only a high level of education and standards, a great curriculum and professors who will engage and challenge you, but also a tremendous amount of support, whether intellectual, professional or emotional, which will help you get the utmost from your studies as well as finding a direction for your future. What was also invaluable was the opportunity to learn about and participate in the exciting research of the professors at the department as well as being provided support to go to a graduate student conference. Finally, on a personal level, what really ties me to this program is the feeling of community and acceptance generated by the professors and  graduate students, which makes the long winter (as well as the beautiful fall and spring!) fun and filled with possibility of friendship, travel and discovery.
Ivana Ancic, Alumna 2015, Ph.D. Candidate at Pennsylvania State University
Choosing Guelph as my Home University was the best possible move I could make. Despite the cold, the Groundhog bus service and Tim Horton's coffee, my year at the School of Languages and Literatures has gone far beyond any possible expectation: it has given me exciting new perspectives, confidence and opportunities unthinkable on the other side of the Ocean. In many cases, it has changed the way I look at things and allowed me to define my area of interest, all the while supporting me with the remarkable expertise of the School's excellent teachers. During both of my semesters, I could rely on their active involvement in my scholarly and personal research, together with the engaging, welcoming atmosphere they are committed to maintain at SoLaL. It has been an intense year of discovery, of constant challenge and inspiration, of unexpected warmth despite the Arctic temperatures. This Department proves that people really make a difference... and that the stereotype about Canadians being devastatingly nice is just pure truth. 
Lucia Delaini, Alumna 2015, Ph.D. Candidate at Northwestern University (USA)