Theatre Studies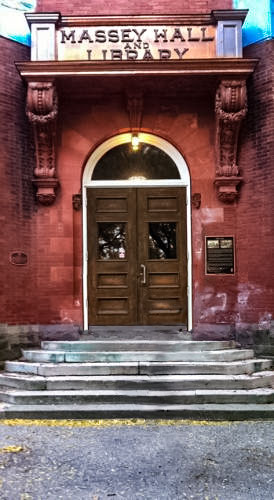 The Theatre Studies program at Guelph is a degree option within the BA Program and is dedicated to the integrated study of both academic and practical applications of performance and theatre. 
The Theatre Studies program at the University of Guelph cultivates critical thinkers, theatre artists, and creative performance makers engaged with our media saturated world.
Our interdisciplinary curriculum, taught by leading academics and practitioners, synchronizes practical classes with critical and historical studies connecting performance to our everyday lives. Students explore a range of approaches balanced between performance and production including: writing for performance, site-specific devising, acting and directing, puppetry, scenography, and digital performance creation. Collaborative thinking and artistic entrepreneurship culminate in a student-led ensemble final year production. Our recently renovated performance facilities give students a professional quality sandbox in which to play and learn; reimagined performance spaces—including virtual ones—foster student innovation. As the disciplines of performance and theatre evolve, our program welcomes new technologies, methods, and languages to provide dynamic and unique educational experiences. 
 
The University of Guelph Theatre Studies spaces in the Mackinnon Building are all undergoing a major renovation that we expect to be complete by Fall 2021. Below are some of the renderings provided by Diamond Schmitt Architects.These include partial renovation and addition to the George Luscombe Theatre, a new costume shop/design studio. new green room and dressing rooms and an updated scene shop.
For more information regarding the renovation. https://www.uoguelph.ca/arts/mcknreno
 
The Theatre Studies Bachelor of Arts program will provide student who graduate with the following program learning outcomes:
To develop artists who thrive on intellectual curiosity, openness to ideas and take measured risk through creative experiences.

To develop informed and creative citizens, empowered to contribute to the world through writing and performance.

To apply critical sensibilities through a familiarity and understanding of a range of significant performance and media work past and present.

To develop well-rounded performance artists, who possess the research tools and disciplinary skills to model their own productive performance practices.

To develop meaningful ways to integrate theory, technology and practice where critical thinking and creativity are equally embraced.

To learn techniques for communication and collaboration, build relationships and to listen and respect different thought processes.