Theatre Studies BA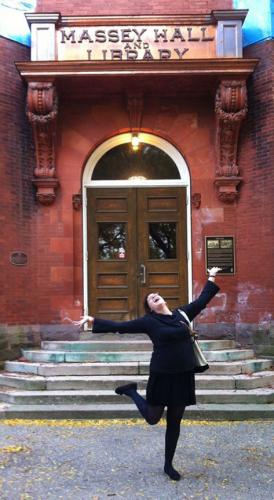 The Theatre Studies program at Guelph is a degree option within the B.A. Program and is dedicated to the integrated study of both academic and practical applications of performance and theatre. 
Our curriculum is based on the philosophy that the study of performance at the university level engages various disciplinary practices, both practical and academic, and therefore we attempt to provide both practical theatre experience and classroom study.  We offer a wide range of courses in dramatic literature, theatre history, performance research, theory and criticism, together with directing, acting, dramaturgy, performance creation, scenography, production and technical theatre, playwriting and screenwriting, as well as media studies.  The program has a special interest in the drama and theatre of Canada, and course offerings reflect this concentration where appropriate.
The faculty at Guelph includes renowned, award-winning scholars and performance practitioners, and our proximity to the lively theatre scene in our immediate geographic locale enables us to bring celebrated practitioners and scholars to campus as guest speakers and guest lecturers, and to incorporate attendance at current theatre productions in the curriculum.
 
Theatre Space Renovations - Fall 2021
 
For more information regarding the renovation. https://www.uoguelph.ca/arts/mcknreno
The Theatre Studies Bachelor of Arts program will provide student who graduate with the following program learning outcomes:
To develop artists who thrive on intellectual curiosity, openness to ideas and take measured risk through creative experiences.
To develop informed and creative citizens, empowered to contribute to the world through writing and performance.
To apply critical sensibilities through a familiarity and understanding of a range of significant performance and media work past and present.
To develop well-rounded performance artists, who possess the research tools and disciplinary skills to model their own productive performance practices.
To develop meaningful ways to integrate theory, technology and practice where critical thinking and creativity are equally embraced.
To learn techniques for communication and collaboration, build relationships and to listen and respect different thought processes.