Past and Upcoming Projects
Discover student-led experiential learning initiatives with the History Department in collaboration with Archival & Special Collections.
Research carried out by students at the University of Guelph fosters a vibrant campus culture that encourages curiosity and innovation. These exhibits, curated by students across disciplines, demonstrate the creativity and dedication of Guelph students, History faculty, and library staff.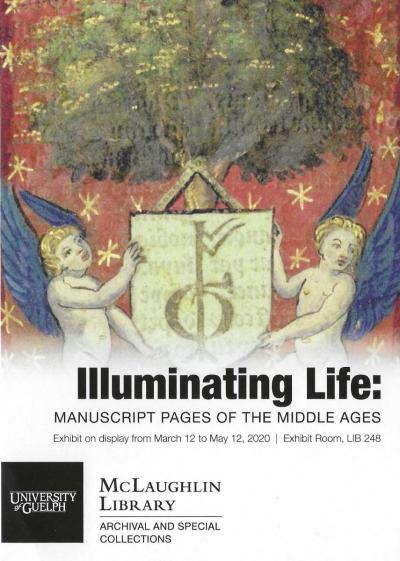 ILLUMINATING LIFE: MANUSCRIPT PAGES OF THE MIDDLE AGES (2020)
This exhibition showcases twelve rare medieval manuscripts, some from the University's own collections and others loaned to Guelph by rare book dealer Les Enluminures. It was curated by students in several experiential learning courses in collaboration with Dr. Susannah Ferreira and Melissa McAfee, Special Collections Librarian. It moves beyond the religious significance of the manuscripts to illuminate other central facets of medieval life.
'EAT AND ENJOY': A TRIBUTE TO NORENE GILLETZ (2020)
This exhibit commemorates eminent Jewish Canadian cookbook author Norene Gilletz and examines thirty-eight cookbooks belonging to the University of Guelph's Norene Gilletz Collection. These cookbooks contain recipes ranging from kosher Chinese ribs to soups made with Coca-Cola, and everything in-between.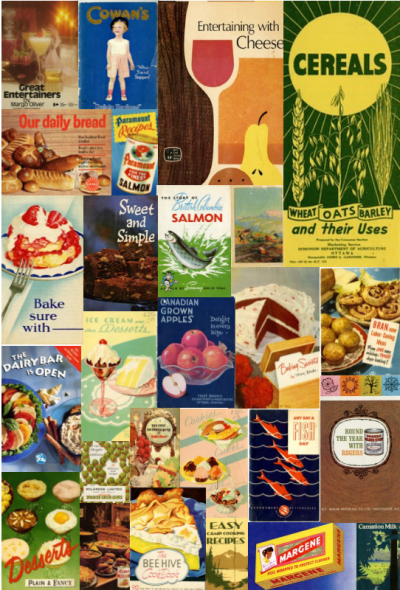 FOOD HISTORY AND WHAT CANADA ATE (2018 – )
Students in Dr Rebecca Beausaert's Food History courses learn to interpret primary sources from the archives' extensive culinary collection. They learn how to digitize original twentieth-century cookbooks and use these images to contribute to an online hub dedicated to research on Canadian cookbooks entitled "What Canada Ate." This project spawned several student-curated digital exhibits that explore how cookbooks preserve significant cultural moments and record the evolution of Canadian traditions.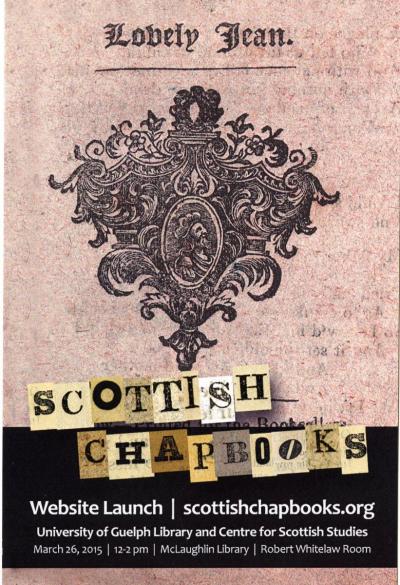 SCOTTISH CHAPBOOK PROJECT (2012 – )
The Scottish Chapbook Project was developed as a partnership between the University of Guelph's McLaughlin Library and History Department with students in History and Digital Humanities courses. The purpose of this project is to make the library's collection of Scottish chapbooks – one of the largest in North America – widely accessible to historians and digital humanities students. Several student-led digital exhibits spawned from this endeavour and use chapbooks to explore diverse topics within Scottish history, including early childhood education, pedagogy, common themes in popular literature, music and poetry, and superstition.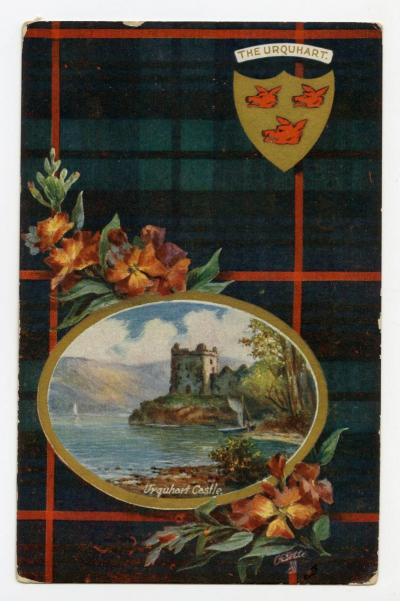 SCOTLAND IN THE MAIL! POSTCARDS AS WINDOWS INTO THE SCOTTISH PAST (2019)
Students in Dr Kevin James' HIST*1050 class explored the extraordinary histories of Scottish postcards in a digital exhibit. Their research revealed the rich artefactual history of the postcard and the varied social, cultural, technological, and economic histories that they help us tell. HIST*1050 introduces students to the basics of the historian's craft, including interpreting primary sources, locating and critically analyzing secondary sources, and writing for history.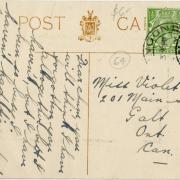 THE ENDURING VALUE OF 'EPHEMERA': POSTCARDS FROM SCOTLAND (2019)
Do you ever consider the potential value of today's "throw-away" items to future historians? Imagine how your emails, texts, Tweets, and direct messages could be used to explore your life and the world in which you lived. Students used materials from the library's collections of ephemera to develop an exhibit that investigates the value of the postcard as a historical source.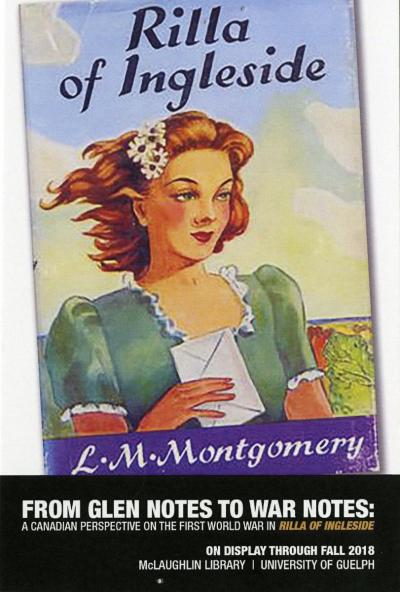 FROM GLEN NOTES TO WAR NOTES: A CANADIAN PERSPECTIVE ON THE FIRST WORLD WAR (2018)
This exhibit was developed to commemorate the 100th anniversary of the end of the First World War and examines L.M. Montgomery's novel Rilla of Ingleside against its wartime backdrop. It was co-curated by two Workplace Learning students, History faculty, and Archival & Special Collections staff.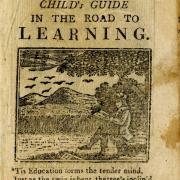 A IS FOR ANGLER: 19TH-CENTURY CHILDREN'S CHAPBOOKS (2018)
This exhibit explores the role of early nineteenth-century Scottish children's alphabet chapbooks, created for children to learn their ABCs and reading basics. Three children's chapbooks published between 1815 and 1819 are highlighted.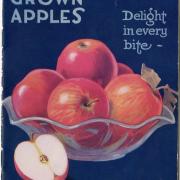 MORE THAN JUST MAPLE: A COLLECTION OF CANUCK STAPLES (2018)
This exhibit explores Canadian cookbooks, many of which focus on wartime cooking and food conservation strategies.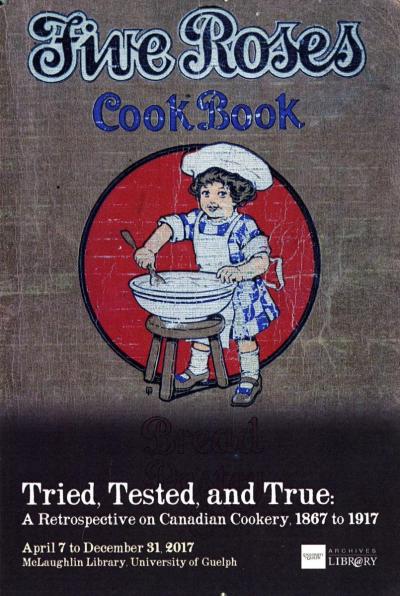 TRIED, TESTED, AND TRUE: A RETROSPECTIVE ON CANADIAN COOKERY 1867-1917 (2017)
This exhibit was developed to commemorate the 150th anniversary of Canadian Confederation and explores cooking in Canada from 1867 until World War One. It uses cookbooks and domestic manuals as a window into Canadian society, displaying the diversity of Canadian foodways and the usefulness of cookbooks as primary sources. An online exhibit was co-curated by two Workplace Learning students and Melissa McAfee, Special Collections Librarian.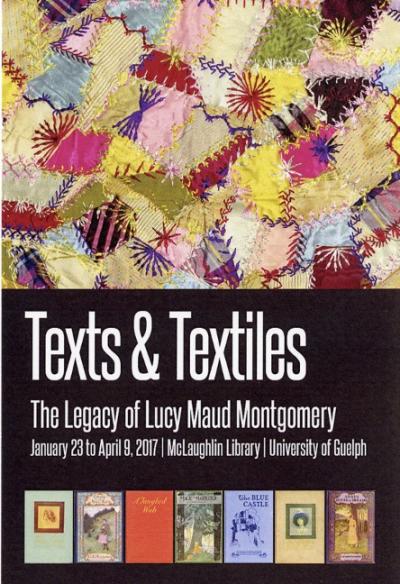 TEXTS & TEXTILES: THE LEGACY OF LUCY MAUD MONTGOMERY (2017)
This exhibit explored the intersection of textiles and narratives in the works of Canadian novelist Lucy Maud Montgomery (1874-1942) and was co-curated by two history students and History Department and library faculty, with special consultation from an LM Montgomery researcher.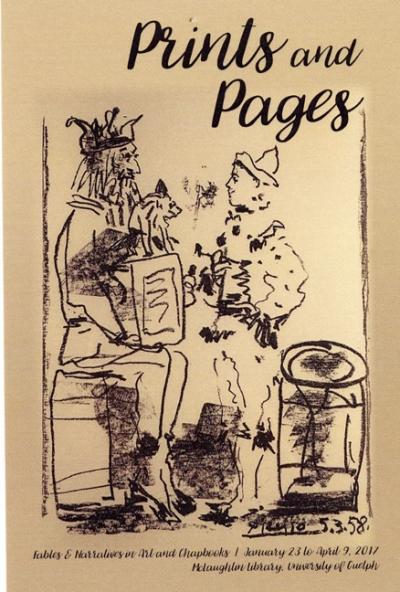 PRINTS & PAGES: FABLES AND NARRATIVES IN ART & CHAPBOOKS (2017)
This exhibit was co-curated by two history students and examined the powerful role of a variety of inexpensively produced images through the mediums of nineteenth-century Scottish chapbooks and prints created by twentieth-century artists, including, Marc Chagall, Francisco Goya, and Pablo Picasso.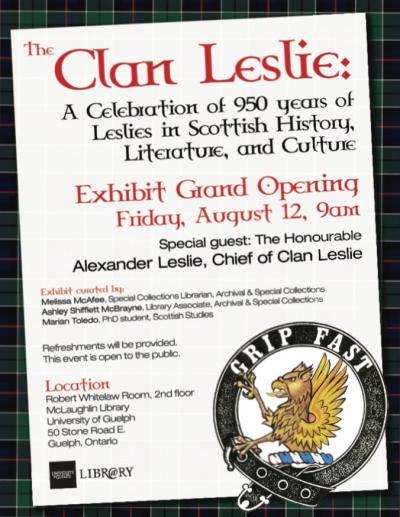 THE CLAN LESLIE: A CELEBRATION OF 950 YEARS OF LESLIES IN SCOTTISH HISTORY, LITERATURE, AND CULTURE (2017)
This exhibit grew from a partnership between University of Guelph library staff and experiential learning students in the History and Art History Departments. Students used the Clan Leslie archives and the Scottish Studies Collection to develop a physical and online exhibit that highlight the innumerable contributions of the Clan Leslie to literature, politics, religion, the domestic arts, and sciences in Scotland and beyond.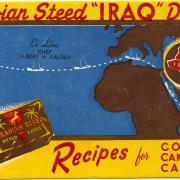 THE EXTRAORDINARY HISTORY OF STUFF RECIPE PAMPHLET EXHIBIT (2017)
Throughout the semester, this class explored readings and participated in excursions to archives, museums, and galleries that ehanced their understanding of the nature and value of ephemera as historical sources. Their exhibit focuses on culinary ephemera found in the library's collections of historical cookbooks.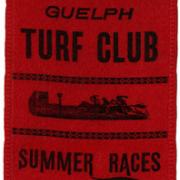 In this exhibit, first-year students from a variety of disciplines explored the extraordinary history of "ordinary stuff." They researched the origins, historical contexts, and uses of everyday objects to reveal the unexpectedly vibrant history of commonplace items.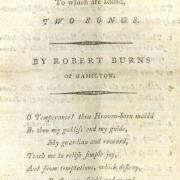 THE OTHER BURNS: 19TH-CENTURY SCOTTISH CHAPBOOKS AND THE MYSTERIOUS ROBERT BURNS OF HAMILTON (2014)
This website was created by Cameron Wheaton, a student of HIST*4170, and sets chapbooks to original music performed by Tyler Bridge.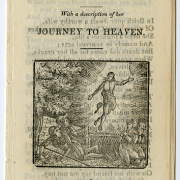 GHOSTS AND SUPERSTITION (2014)
This exhibit of chapbooks focuses on superstition in popular Scots literature. It evaluates the didactic potential of supernatural beliefs and the adaptation of Scots folk tales to a new medium in the eighteenth century.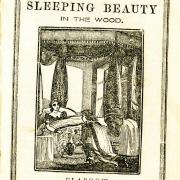 A GROAT'S WORTH OF WIT FOR A PENNY (2013)
This exhibit was created by the students of HIST*4170 and explores themes of romance, comedy, fairytales, alcohol use and abuse, Scots and non-Scots, and examples of heroism in Scottish chapbooks.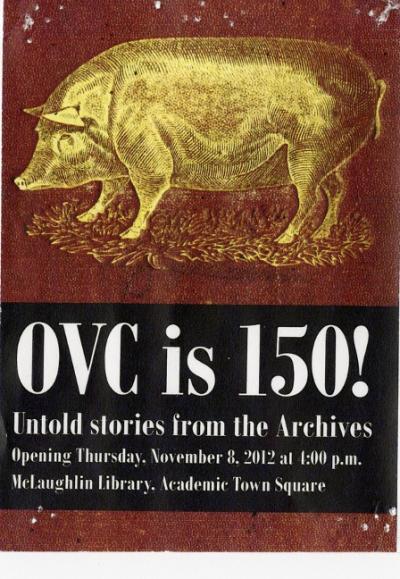 OVC IS 150! UNTOLD STORIES FROM THE ARCHIVES (2012)
This exhibit was developed to commemorate the 150th anniversary of the Ontario Veterinary College, one of the founding schools of the University of Guelph.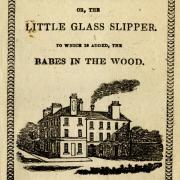 These lessons were created to provide high school history and English teachers with plans and activities exploring the stories of Cinderella, Mary Queen of Scots, and William Wallace.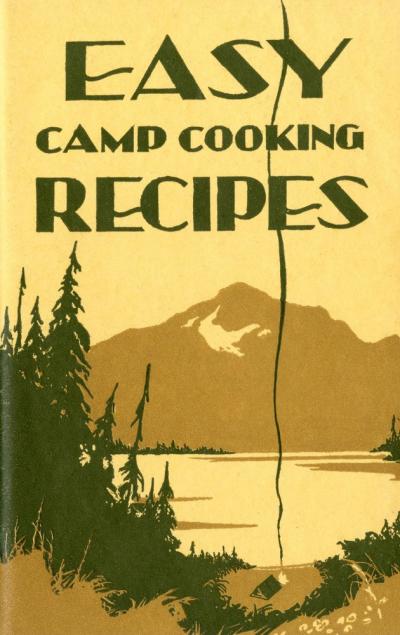 UNIV*1200: THE HISTORY OF STUFF
Students in UNIV*1200: "The History of Stuff," taught by Dr Kevin James, spend their semester exploring the archives' extraordinary collections of ephemera to reveal the exceptional evidentiary value of ordinary items like postcards, cookbooklets, posters, and even ribbons. In this course, students work hands-on with archival materials to better understand the origins and purpose of ephemera, its status as historical evidence, its significance to historical scholarship, and its enduring value as a medium of communication.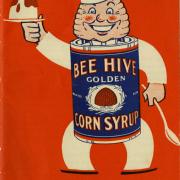 UNIV 1200 AMAZING RECIPE COOKBOOKLET EXTRAVAGANZA
This student-curated exhibit uses the library's collection of cookbooklets to explore the oftentimes fanciful world of culinary ephemera.
THE STORY OF BRITISH COLUMBIA SALMON
This exhibit focuses on the history of a single booklet dedicated to promoting BC salmon. It explores the marketing strategies used by the publisher, the booklet's intended audience, and its significance to the fishing industry.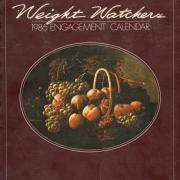 WEIGHT WATCHERS ENGAGEMENT CALENDAR 1986
This exhibit explores the historical origins of a single Weight Watchers cookbook and contextualizes this influential company's history and evolution to the present day.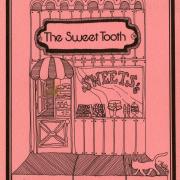 This exhibit investigates a single dessert cookbook that was self-published by Sheilah Kaufman and Ginnie Manuel in the 1970s. It provides a snapshot into the historical world of American desserts and highlights the simplicity that was favoured in American baking at the time.