HIST*4700 - Premodern History: Land Charters of Scotland (1332-1585)
Take a Course on Scottish History!
Work with rare original manuscripts, learn about Scottish law and society, and curate a public exhibit.
Calling all future medievalists and museum curators! Take a course that explores one of the University of Guelph's most treasured collections: the Scottish Land Charters. Dating from the 1300s, these charters provide a window into the history of medieval and early modern Scotland. Who knew that property law could be so interesting!
As medievalists you will learn a smattering of the Scots language and tips to help you decode the medieval Scottish handwriting (paleography). As archivists you will learn how manuscripts are catalogued and as curators you will contribute to a future exhibit of the charters, set to open (hopefully) in November 2021. The major assignment of this course will be to research the lands, families, and laws associated with a specific charter. Essays receiving a grade within the A-range will also be eligible for inclusion in a catalogue dedicated to exploring the history of these charters. Although this course will be taught remotely, students will be encouraged to visit Archival and Special Collections to read, touch, and connect with the original documents!
Preview the syllabus below and register now through WebAdvisor!
Code and section: HIST*4700*01
Term: Winter 2021
Instructor: Dr Susannah Ferreira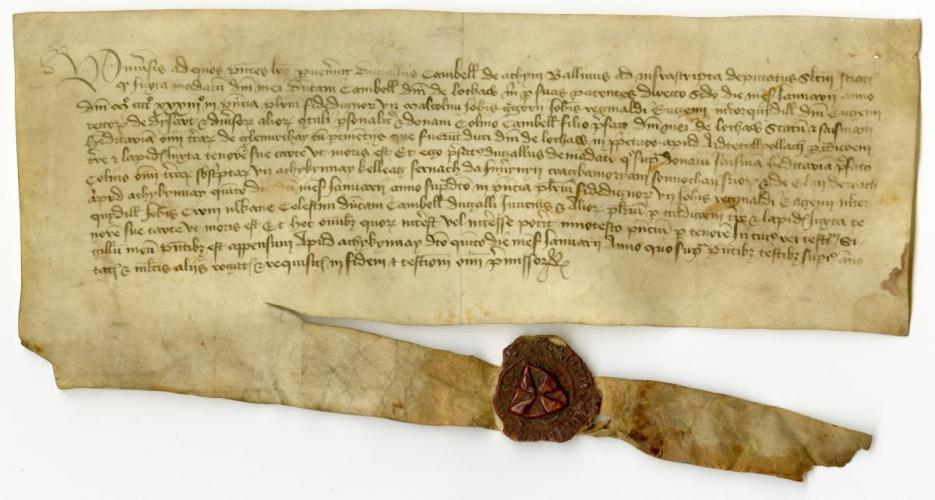 Please note:  This is a preliminary web course description only.  The department reserves the right to change without notice any information in this description. The final, binding course outline will be distributed in the first class of the semester.