5 tips to improve your scientific writing in 1st and 2nd year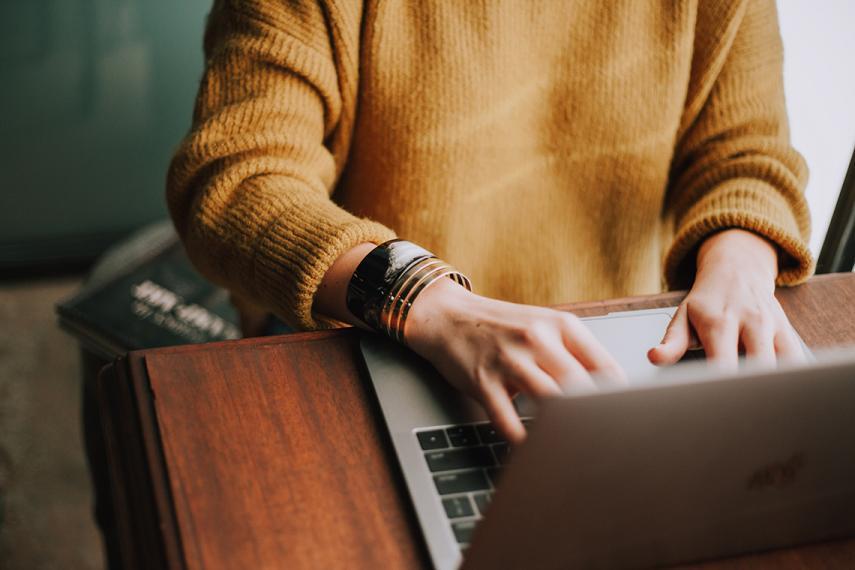 Even in a science degree, writing papers can make up a large chunk of your final grade. Being able to apply and communicate your understanding of the course material through writing is an important contributor to your mark. I know that writing a scientific paper worth 20% of your overall grade can be intimidating, I have been there! I am a second year animal biology student at the University of Guelph (U of G). In courses like ANSC*1210, BIOL*1050, and ANSC*3090 I wrote research papers and lab write ups. And in a few of my classes my writing has been what's helped me achieve my good grades. 
Here are my top 5 tips to help you improve your writing skills and help you succeed in university.  
5 tips to take your paper from average to excellent
1. Create a writing checklist
The first thing I do when I am assigned a paper is review the rubric or outline provided by my professor. Once I have read through the rubric thoroughly, I compile a checklist of things that I will be marked on and need to be included in the paper. This way, I can focus on these things to ensure I receive full marks. 
In this checklist I include how much each point is worth, so I know how much detail I should include. A few of the points that might be on my checklist are: 
A cover page including name, title, and course section (1 mark)
3 labeled diagrams (6 marks)
Include information from two valid sources (2 marks)
By clearly including, explaining, and highlighting these required pieces of information, I know I will get these marks. 
2. Outline your scientic paper
Before I start a rough draft I also create an organizational outline to gather my most important thoughts. The U of G Library has a great template available for students writing a research article. Laying out my initial and most critical thoughts in a centralized place helps me keep my thoughts on track! Marks are not given for 'verbal diarrhea', they're given on solid, fact-based thoughts. 
3. Do effective and efficient research
Again, make use of the U of G resources! Use the University's free search engine, Omni. How you do your research is what will set you up for success. When you're looking for sources to reference from, pay close attention to what words you type into the search bar. Use key words that relate to your research topic, and related words. For example, when looking for studies on pigs, use words such as pig, pigs, boar, boars, sow and sus scrofa domesticus (taxonomy). 
For a more efficient and helpful search:
Identify your main topics 
Brainstorm your key words and their synonyms
Choose a reliable and reputable search engine (such as Omni, web of science, AGRICOLA – all accessible with U of G single sign on)
4. Book an appointment with Writing Services
The difference between my grades before and after using McLaughlin Library Writing Services was massive! Not only did they help me boost my grades, but they also boosted my confidence as a writer. It's as easy as making a rough draft, or coming up with an idea, and then taking it to the Writing Services team. They work through it with you one-on-one to help you improve. In my experiences, I have had super friendly staff members help me. Often the staff helping have taken (or have been a teaching assistant) for the course. 
The library offers in person appointments and virtual appointments.
5. Ask friends/family to edit your paper
You can never have too many perspectives when it comes to writing. Having someone read through your paper with a fine-tooth comb and a red pen might be what boosts your grade that extra little bit. Even if you have all the required information, your paper will be marked lower if it's hard to read and full of spelling mistakes. A paper that flows well, is easy to understand, and has no silly mistakes leaves a lasting impression. Have a trusted friend, mentor, family member, or classmate read through your paper and see if they pick up little things that you might have missed!
Tip: My go to for this kind of editing is one of my best friends in the same program and year as me. I know she'll be honest and has my best interest at heart, and shes often familiar with the assignments/content!
To conclude, I would like to add that if you're struggling to write your paper and you're head is not in the right space, that's ok! Stop, change what you're doing, and come back to it another day. I will openly admit that some days I just do not have the mental capacity to sit down, collect my thoughts and write. However, if you put in the time to ensure these five things are utilized and completed to the best of your ability, I am certain you'll succeed in writing a paper you are happy with. 
---
About the blogger: Hannah is a second-year student in the animal biology program at the University of Guelph. She is always looking to improve her grades for her vet school application, but also thinks that no matter the career path you are pursuing, excellent communication skills are key to success.
---
In this series of blog posts, OAC students take us through some of the ups and downs of their journeys at the University of Guelph.
Share this page
News Topics