Cranfield Named Associate Dean (External Relations)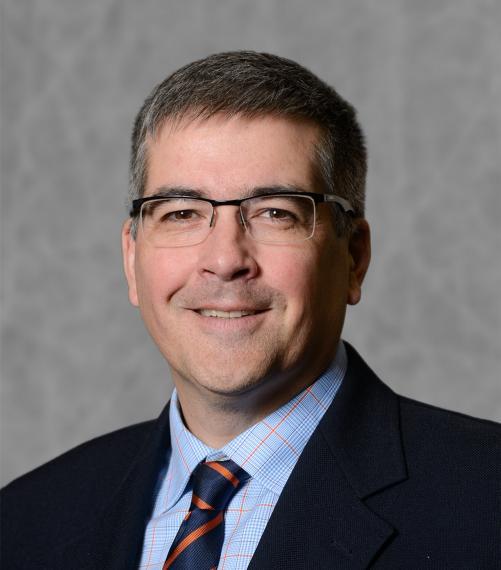 The Ontario Agricultural College (OAC) is pleased to announce the appointment of Prof. John Cranfield as the Associate Dean (External Relations). His five-year term beings on September 1, 2018.
"John has a comprehensive approach to problem solving. He offers a leadership style where people come first, and where his job is to act on others' behalf," says Rene Van Acker, Dean of OAC.
"He possesses an unrelenting drive, a strategic mindset focused on the growth of individuals and the organization, patience and perseverance, and a high valuation of external engagement and outreach."
Cranfield is a professor in the Department of Food, Agricultural and Resource Economics. He has served as department chair since September 2014.
In this role, Cranfield will be responsible for issues relating to alumni and development activities, communications, outreach, endowments and student awards.
"I'm excited to step into the role of Associate Dean (External Relations), and to working with people inside and outside of OAC to help advance our shared purpose," says Cranfield. "By working together, we can build on our past success, shine a light on the contributions OAC and our stakeholder communities make, and contribute to the growth, prosperity and well-being of people in Ontario, Canada and beyond."
During his time as chair, he has developed and revitalized several public lectures including the Kenneth R. Farrell Distinguished Public Policy Lecture, George Morris Agri-Food Policy lecture and the Stewart Lane Commemorative Lecture. He has assisted in the development of new programs and led the development of a departmental strategic plan.
Cranfield has served on the University Senate and as the OAC representative on the University's Strategic Renewal Advisory Committee. He is the faculty advisor for the Canadian Agri-Marketing Association (CAMA) Student Chapter and CAMA Team, and has also served as the President of the Canadian Agricultural Economics Society.
He attained both his B.Sc. (Agr.) and M.Sc. in agricultural economics at the University of Guelph and his Ph.D. from Purdue University. He returned to the University of Guelph in 2001 as an assistant professor. He has published 63 peer-reviewed papers, 27 working papers and four book chapters.
"I would also like to extend a special thank you to Prof. Karen Landman for her continued dedication to the college over the last year," added Van Acker. "She has been a steady leader for the college during this time of transition."
Landman has served as the Interim Associate Dean (External Relations) since May 2017 and will continue to serve in the role until the end of August.
Share this page
News Topics