Helping Ontario's Pollinators: Things you can do
A recent survey was conducted by Friends of the Earth, asking 2,000 Canadians a handful of questions about honey bees and their wild relatives. The question "How concerned are you about the health of honey bees and the conservation of wild, native bees in Canada?" showed that 68 percent of the people surveyed were either concerned or very concerned about the health of Canada's bees.
So, what can people do to help? Paul Kelly, apiary manager at the Honey Bee Research Centre, gets asked this question all the time.
"There's lots of interest in helping bees," he says. "It's kind of overwhelming because everyone wants to help and do something; it's a really good problem to have."
Here are three easy ways Kelly reccomends you can help pollinators. 
1. Support Local

Over the past decade, the local food movement and food culture have blossomed. We are encouraged to support local, whenever we can. But what does supporting local do? Buying local food has a variety of benefits. It reduces food miles, so your food is fresher and lasts longer and lessens environmental impact. It enhances local economies, which results in growth and development within your community. And it enables a dialogue with local producers, so you can better understand where your food comes from. Buying local honey will also help your local beekeepers.
"In buying honey, specifically local honey, people are automatically supporting local pollination," says Kelly. "You can import honey, but we can't import pollination, so you have to support the pollination."
Kelly explains that bee keepers are the ones that keep the bees healthy and are key for hive survival. Because of this, we need to financially support the businesses of bee keepers.
2. Plant pollinator friendly gardens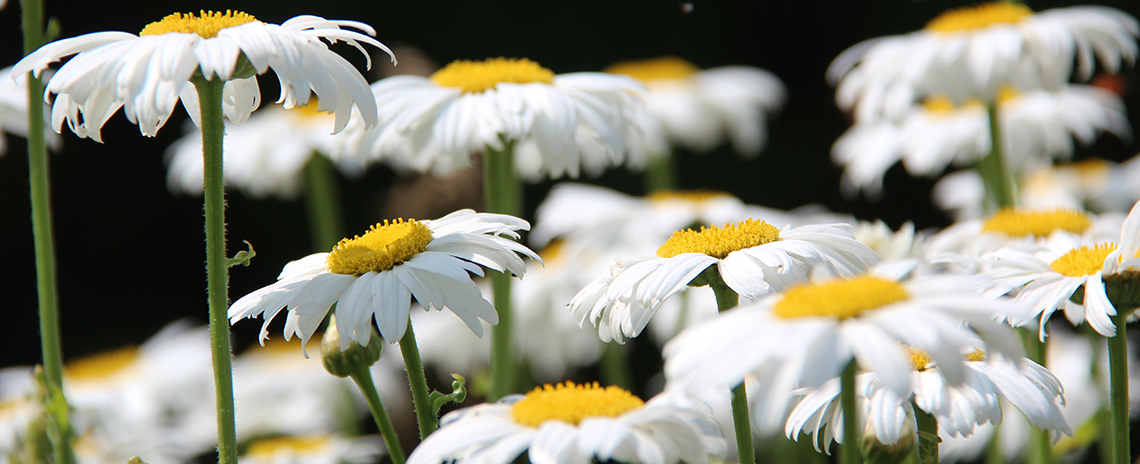 Growing plants that are beneficial to pollinators is a win-win. Pollinators will be provided with an adequate food source and you will have beautiful plants in your yard.
Kelly encourages people to plant deciduous trees and shrubs because they grow for the long term and, once they are established, require very little maintenance. Another great thing about trees and shrubs is the large masses of blossoms they produce.
"Honey bees work best on masses of flowers, not individual flowers," Kelly explains. "They don't waste their time on individual flowers. They find where there is a big clump of flowers and they go back and tell their buddies where to go."
Kelly does point out, however, that there's more to the story than just planting pollinator friendly plants. It's also about changing your environment and allowing all plants to grow, including those that are considered to be weeds.
Reducing the use of pesticides in your garden and allowing Mother Nature to take over is an extremely easy way to support bee health.
"It's not just planting plants, its allowing plants to grow that benefit bees," Paul shares referring to plants many consider to be weeds. "I'd love to see less spraying on roadsides. If you drive down Stone Road in Guelph, the sides of the roads are like a bee paradise because of all the wildflowers and 'weeds' that can grow naturally."
For more information on how to start a pollinator friendly garden and the types of plants best for bees, check out Kelly's list on the Honey Bee Research Centre's website.
3. Support research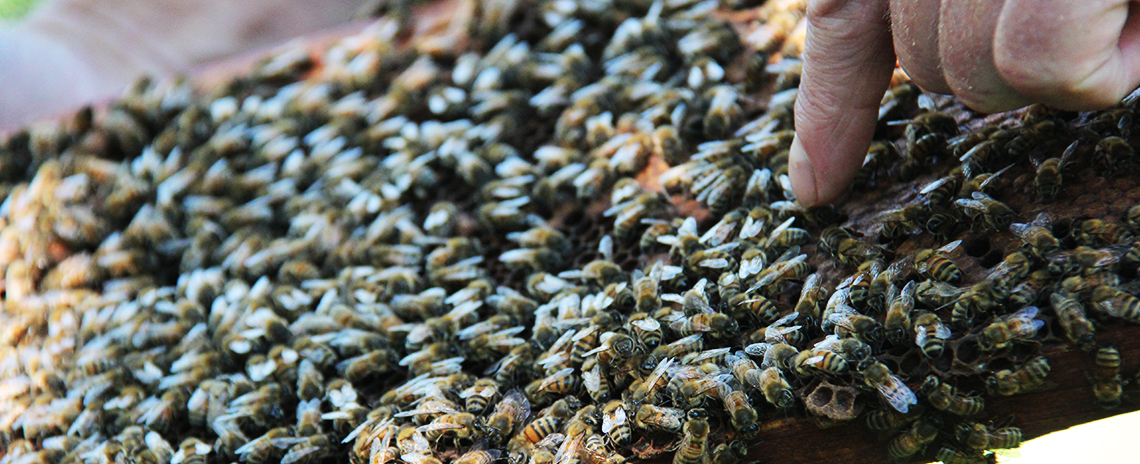 Supporting current and future research is an important way to help the honey bees and their wild relatives. Researchers at the University of Guelph like Ernesto Guzman, environmental sciences professor and Pinchin Family Chair in Bee Health, and Nigel Raine, environmental sciences professor and Rebanks Family Chair in Pollinator Conservation, have dedicated their research careers to studying pollinator health and conservation, striving to find explanations and solutions.
 "The answers to the problems will come through research and education," says Kelly. "We need to research these problems to know how to really deal with them and we need to disseminate that information so that people know what they can do; both bee keepers and the general public."
Donating to the Honey Bee Research Centre or to the University of Guelph helps students and researchers dive deeper into the many unanswered questions, but there are also other ways to support research, aside from donating or fundraising:
Educating yourself on the topic is a good place to start. A better understanding of the subject will allow for a better understanding of how to support.
Voting for and supporting government bodies who prioritize research and research support; this includes asking governments to prioritize pollinator conservation.
Taking part in University of Guelph and local events that support honey bees and wild pollinators.
Starting conversations with neighbours, friends and family members about pollinator health.
| | |
| --- | --- |
| | Read more:  |
| | Read more:  |
Share this page
News Topics