How Are You Handling Things? Q&A with Alumna Brittney Livingston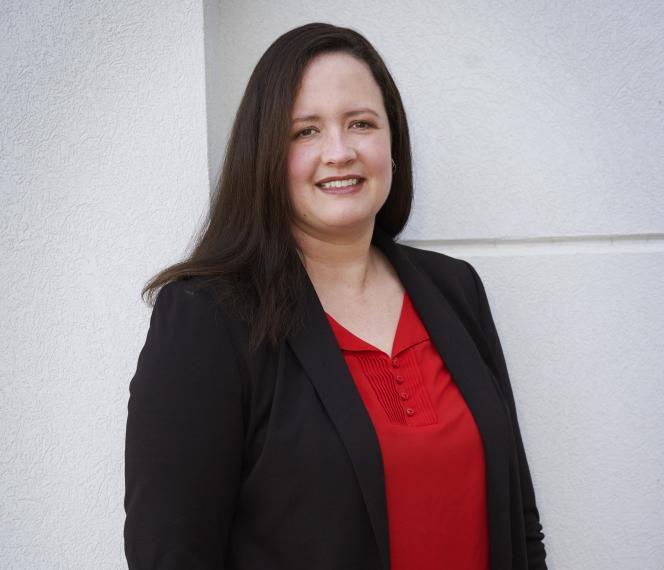 *** Over the next few weeks, we will be sharing a series of Q&As featuring OAC community members to showcase how people are coping with our uncertain - but collective - state. We're hoping these will help connect and support our community (in a small way) during these isolating and challenging times. Look after yourself and those around you. ***
Brittney Livingston holds an associate diploma in agriculture and a bachelor of science in agriculture from OAC. She works in national advertising sales support for the Western Producer, owns and operates Calehill Farms in Orton Ontario with her husband Andrew and has three boys under the age of five (Travis, Emmet and Mason). So she's keeping busy to say the least. We recently reached out to Brittany to see how her and her family are doing.
---
What's your current situation?
We are in isolation, myself, my husband (Andrew Mazurka) and our three sons Travis, 4.5, Emmett, 3 and Mason, 5 months.  I am still doing chores in the barn. We have 5 horses here and currently have our first flock of 350 meat chickens in the barn.
How are you spending your days?
My days are spent on the farm with our boys.  We have tried to isolate ourselves as much as possible so trips away have been limited.  We have work to do on the farm and between chores we keep busy learning, doing art and playing outside.
Can you tell us a bit about your family and how you are approaching the COVID-19 situation with them?
The boys and I spend our days at home on the farm.  We still have a lot of work here to keep us all busy! We are trying to keep things as normal as possible. We talk a little about COVID-19 with the older two. They know that there is an illness going around that is making people sick.  They know that school and daycare are closed and that to stay healthy we are going to stay home, but they don't know the extent of the virus.  Our oldest especially has questions and asks to see his friends but is happy to know that we are staying home to stay healthy.
How are you handling social distancing?
It was an adjustment at first having the older two home full time.  With the barn, our direct-marketing chicken business and the baby, I wasn't sure I was going to be able to handle it all, but we have found a rhythm that works.  I am also fortunate that my husband is full time on the farm. Although these past few weeks he has been shipping corn and soybeans, he is home by late afternoon and takes the older boys out to the shop to play hockey, ride bikes or play in the dirt so that I can start supper and spend time with the youngest. I will admit, social distancing on the farm can actually just seem like any other day and I am thankful for that. Although the kids know that there is a virus that is making people really ill, we have been able to keep daily life as normal as possible for them.
You mentioned your poultry business focuses on direct-marketing to your community – how has this affected your business? 
Our direct-marketing business has been impacted in a positive way due to COVID-19.  The first week that social distancing really started, the local grocery store ran out of chicken. Someone shared our Facebook business page to one of the community groups and the phone started ringing. That week, we had half a dozen brand new customers driving in the lane looking for chicken. We have been able to implement contactless pickup through the use of coolers and e-transfers with additional precautions taken with disinfectants and hand sanitizers. Our business page has had increased likes and followers and our web page is showing increased traffic as well.  
What are some ways you are staying in touch with friends and family?
My mother in law especially misses the boys.  We have started the daily ritual of facetiming with her and she reads them books and does a fun 'science' experiment with them. They really enjoy it and crowd around the Ipad to watch and listen.
What's brought you the most joy over the last few days?
Although it's extremely busy, (and so tiring) I am enjoying having the boys around and teaching them things on the farm.  They come to the barn, help with chores, ride in tractors and get dirty.  When the weather warms up we will start some vegetable plants to use as a learning opportunity.
I have also seen some wonderful acts of kindness on Facebook community groups.  There are some positive people in the community, offering to help others, anything from picking up groceries or running other errands.
Do you have any advice for your fellow alumni during these uncertain times?
Stay home, hang in there and just take it one day at a time.  If you have kids, it's a bumpy ride and that's ok! Take this time to do something memorable with them. Maybe teach them to bake a pie, knit, garden. Do something totally different and turn this crazy time into a positive. 
Share this page
News Topics