How Are You Handling Things? Q&A with Alumna Emma Puckering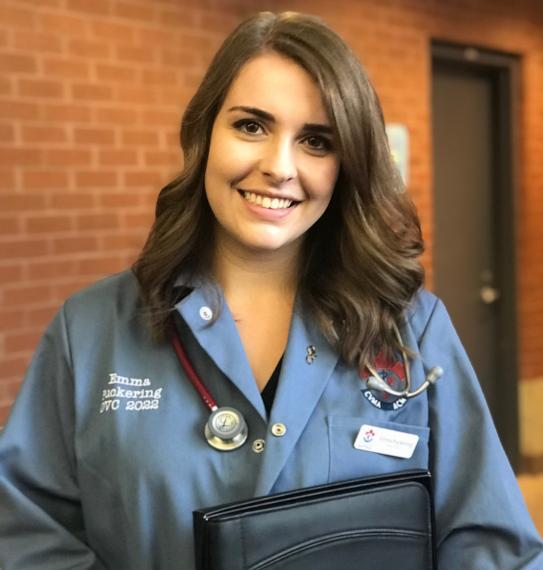 *** Over the next few weeks, we will be sharing a series of Q&As featuring OAC community members to showcase how people are coping with our uncertain - but collective - state. We're hoping these will help connect and support our community (in a small way) during these isolating and challenging times. Look after yourself and those around you. ***
Emma Puckering is an OAC alumna (BSc. ABIO 2018) and current vet student at the Ontario Veterinary College (OVC). Like all U of G students, Emma has been adjusting  to a new routine as classes shift to online, but she is happy to have her two dogs, Lady and Ireland, at home to help with study breaks! We recently connected with her to find out how she's doing.
---
How are you spending your days?
Currently I am in my second year of vet school at OVC, so classes have been moved online and I am studying from home. We start finals next week that run until the beginning of May, so I will definitely be busy just organizing my notes, preparing for exams and lots of studying! 
I typically start off my day by spending a couple hours reviewing notes and having online classes and labs. As a second-year vet student we have 7 courses, so it definitely keeps us busy! Most classes and labs have finished now as we ramp up for finals next week. I also try to exercise daily and get outside in the afternoon for a run with my dogs. I usually spend the evening trying to relax, and I love to cook, watch Netflix and play board games!  
As a vet student, how are you managing the transition to alternative-format delivery of classes?
The transition has been fairly smooth so far, we had a week off of classes to transition which allowed for some extra study time as well. Unfortunately, some of our hands-on labs had to be cancelled or postponed until next year. All of our online classes are running through the virtual classroom on Courselink, so we are able to chat with our professors during the class if we have any questions which has been very helpful.
How are you finding/handling social distancing?
Social distancing has definitely been an adjustment! It is tough learning how to effectively study and learn new content with online classes, but our professors have done a great job with being available for any questions we have. I definitely find it easier when I am able to facetime with friends and family, and getting outside with my dogs is a great way to boost my mood!
What are some ways you are staying in touch with friends and family?
I have been reaching out more often to my friends and family through facetime and messaging. Being able to still talk to friends and have virtual game nights is great!
What's brought you the most joy over the last few days?
I love seeing all the support that everyone is having for small businesses in Guelph, and it is so reassuring how the community is coming together during these tough times. Of course, the memes are definitely helping as well!
Do you have any advice for your fellow alumni and students during these uncertain times?
I think it is so important that we all rely on each other and make sure that you're creating the time to take breaks, connect virtually with friends and family and enjoy the sunshine! It's important that everyone knows we are all struggling together, and don't be afraid to reach out if you need support!   
Share this page
News Topics