How Are You Handling Things? Q&A with Alumnus Matt Colley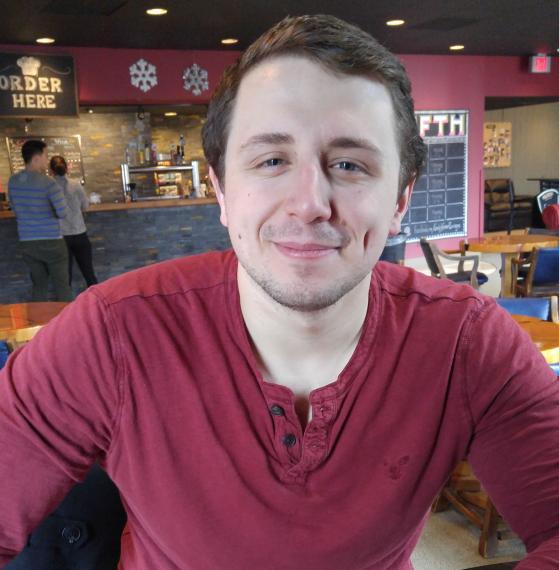 *** Over the next few weeks, we will be sharing a series of Q&As featuring OAC community members to showcase how people are coping with our uncertain - but collective - state. We're hoping these will help connect and support our community (in a small way) during these isolating and challenging times. Look after yourself and those around you. ***
Matt Colley is a two time graduate from the Univeristy of Guelph (B.A GEOG and MSc Planning) and now works as a development planner with the Region of Waterloo. Like many of us Matt is now working from home, so we checked in with him to see how he's doing.
---
What's your current situation?
Currently working from home and practising social distancing and isolation. Just working from home with my family. As a planner, I can work from home during this time and ensure that land use planning and development continues to progress as long as it is deemed necessary in this difficult time. At the very least my dogs are super happy to have me around all the time!
How are you spending your days?
Spend my days trying to work as usual. I answer email, complete work tasks, and attend online meetings. Outside of work I have been staying home and spending time with family and playing games, exercising, and enjoying outside when I can with my dogs. Thankfully there are endless streaming services to enjoy!
How is the COVID-19 situation affecting your work as a development planner?
The economy is moving slower due to the situation we face. In terms of my profession it is business as usual. Obviously there are certain impacts that can slow down the process and it is my job to manage it the best that I can.  What is important to me is that I am able to still provide the appropriate services, to the best of my ability, by working remotely and making sure we all keep safe. There is definitely a period of transition and adapting to the new world we live in for now but overall I am still working to the fullest extent possible!
How are you handling social distancing?
Each day is unique and sometimes it can be quite difficult and others you find enough things to distract yourself. It is important to keep yourself busy and appreciate that you are healthy and safe in this difficult time. I haven't been able to see my parents through this period of social distancing and isolation which is definitely difficult, but I know it's the right thing to do. I have a wonderful fiancée and two energetic dogs so I cannot complain about getting to spend a lot more time with them!
What are some ways you are staying in touch with friends and family?
Have really started to utilize Skype and Facetime and still finding ways to play games and socialize with friends/family who are in different places. I make a point to FaceTime my parents every other day to make sure they are doing well and help us cope more with the separation. Generally, just more texting and interacting with people on social media.
What's brought you the most joy over the last few days?
Just knowing that my family and friends are all taking the appropriate precautions and are keeping safe has been very helpful. I would definitely say that having group FaceTime/Skype sessions with my friends has been a ton of fun!
Do you have any advice for your fellow alumni during these uncertain times?
Keep safe, stay strong, and listen to what we are being told to do. The more we listen and do what we need to do, the faster this will hopefully be over. We are all in this together!
Share this page
News Topics