MacSon Professorship in Agronomy for Eastern and Northern Ontario appointed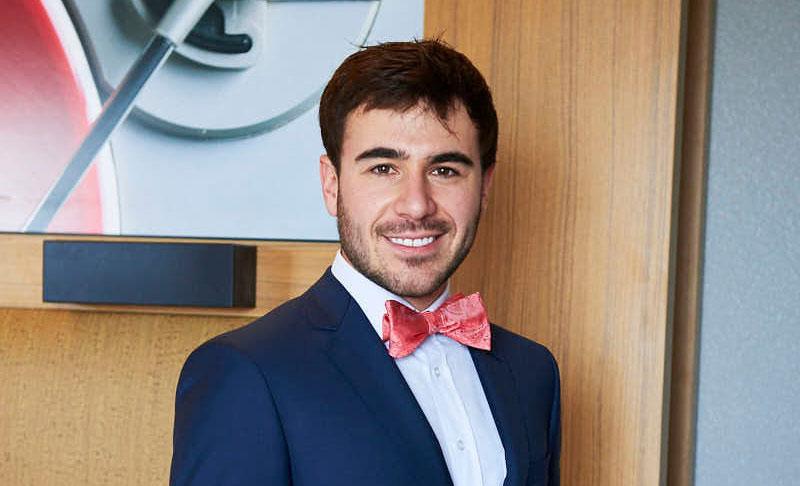 The Department of Plant Agriculture is pleased to announce Joshua Nasielski's appointment to the MacSon Professorship in Agronomy for Eastern and Northern Ontario. Nasielski began in the new assistant professor position on April 1, 2019.
In this role, Nasielski's research will address issues affecting economic and environmental sustainability of crop production systems in eastern and northern Ontario, including spring-planted small grains, canola and forages. He will also teach at the undergraduate and graduate level and ensure knowledge extension to producers, especially those in Eastern and Northern Ontario.
"We are so excited to have Josh join our faculty," says Hugh Earl, chair of the Department of Plant Agriculture. "He brings a truly unique skill set to this important position, and is committed to helping the University of Guelph strengthen its outreach and impact in Ontario's crop production regions that are more distant from the Guelph campus."
Nasielski will interact with industry, University and government colleagues to develop meaningful research priorities and will use agronomy and cropping systems research infrastructure at the New Liskeard and Emo research stations in Northern Ontario, and the Winchester Research Station in Eastern Ontario. All operate under the Ontario Agrifood Innovation Alliance.
"There has recently been substantial investment by the Agricultural Research Institute of Ontario in renewed infrastructure at the northern and eastern stations," shares Earl.  "We are confident that Josh will have excellent resources at his disposal in pursuit of his research agenda."
Nasielski recently defended his Ph.D. in the department, which focused on improving nitrogen fertilizer use efficiency in maize. He holds a M.Sc. in Physical Geography from the University of Toronto, and a Bachelor of Science in Environmental Science in Environmental Economics and Policy, also from the University of Guelph.
"I am looking forward to helping farmers in Eastern and Northern Ontario resolve their most pressing crop production problems through my research program," says Nasielski. "I am excited to begin working with an excellent team of researchers and technicians and utilize my expertise in crop physiology and agronomy."
The MacSon Professorship in Agronomy for Eastern and Northern Ontario was established through the sale of land in Plantagenet, Ontario. Proceeds from the sale were directed into new scholarships and the professorship. More information on this donation here.
The land was originally donated in 2005 by Rodney Maclaren with his mother Joy Maclaren. OAC worked closely with Geordie Maclaren, Rodney's son, to develop the new scholarships and professorship. The MacSon naming is a nod to the family's history as it comes from the corporate name of the Maclaren's family farm.
Share this page
News Topics