Meet Nicole, PhD Plant Agriculture Student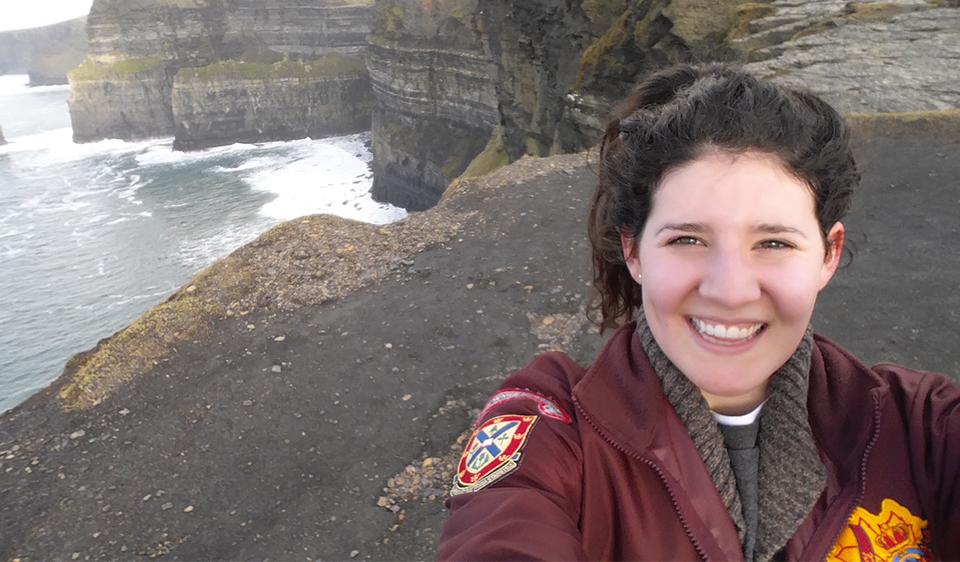 About Nicole Unterlander
Nicole became interested in plant science while volunteering in a biology lab during her undergraduate degree. She was naturally interested in research and was drawn to the University of Guelph to pursue a PhD in Plant Agriculture. She spends her free time practicing yoga, reading, and baking and is the PhD representative on the Plant Agriculture Graduate Student Liaison Committee (GSLC). Nicole is considering a post-doctoral fellowship or career in industry after graduation.
Program: PhD Plant Agriculture
Hometown: Nobleton, ON
---
What did you study for your undergraduate degree? 
I studied biochemistry for my undergraduate degree at Queen's University and I also completed a master's degree in analytical chemistry at Dalhousie University. 
Why did you decide to pursue graduate studies at the University of Guelph? Did your undergrad experience shape your decision to further your studies?
During my undergraduate studies I had the opportunity to volunteer in a plant biology lab, and it was a very positive experience. It was really exciting for me to get to apply the laboratory skills I was learning in my classes to real research questions. After this, I knew I wanted to study plant science, and the University of Guelph has a world-class agriculture program.
What is your research focus? 
I currently study a group of plant secondary metabolites known as flavonols and how their metabolism is connected to plant development and senescence. 
How have you found ways to get involved as a grad student? 
Getting involved is so important for making friends, feeling connected to your department, and giving you something to focus on that isn't research. I am currently the PhD representative for the Plant Agriculture Graduate Student Liaison Committee (GSLC).
How has your graduate program experience been different from your undergrad experience? 
There is more independence, but more responsibility. Also, you really get to focus in on what interests you the most. 
Where are your favourite spots in Guelph?
The Arboretum has tons of great trails and beautiful scenery all year round. Eric the Baker downtown has the best espresso and croissants. The Boathouse has the best ice cream in the summer. 
What do you find most challenging about your program?
The sting of a failed experiment never gets old, one challenge for me was learning how to separate experiment failures from personal failures. That being said, the concept of leading your own research, and having your ideas become a reality is very rewarding. 
What are some free-time activities that make you happy, or relieves stress?
Exercise is a great stress reliever for me, I really like yoga because it involves the body and mind. I also like reading, typically non-fiction, but I enjoy the classics as well. Baking is another great way to alleviate some stress, plus you get to eat something delicious when you're done!
What are your plans or goals after graduation?
I am not sure yet, perhaps a post-doctoral fellowship or a job in industry. 
What advice would you give to an undergrad student considering graduate school?
Consider your career objectives and whether graduate school is necessary to achieve them. Having an interest in the field is also super important, that spark is what will be getting you out of bed on the coldest, snowiest day of the year to show up to lab and get your work done. However, don't forget everyone deserves to take breaks and care for themselves, even graduate students! 
What or who is your greatest inspiration? Why?
My mom, her ambition and drive are unmatched. Her passion for her work means she really puts her heart and soul into everything she does. She has been my number one cheerleader in my academic journey and I would not be where I am without having such a successful and confident person to look up to. 
What's one fun fact about yourself?
I used to be a nationally ranked springboard and platform diver. I got to travel all over Canada (and sometimes the USA) to compete. 
Share this page
News Topics