Meet Sarah, Environment and Resource Management Co-op Student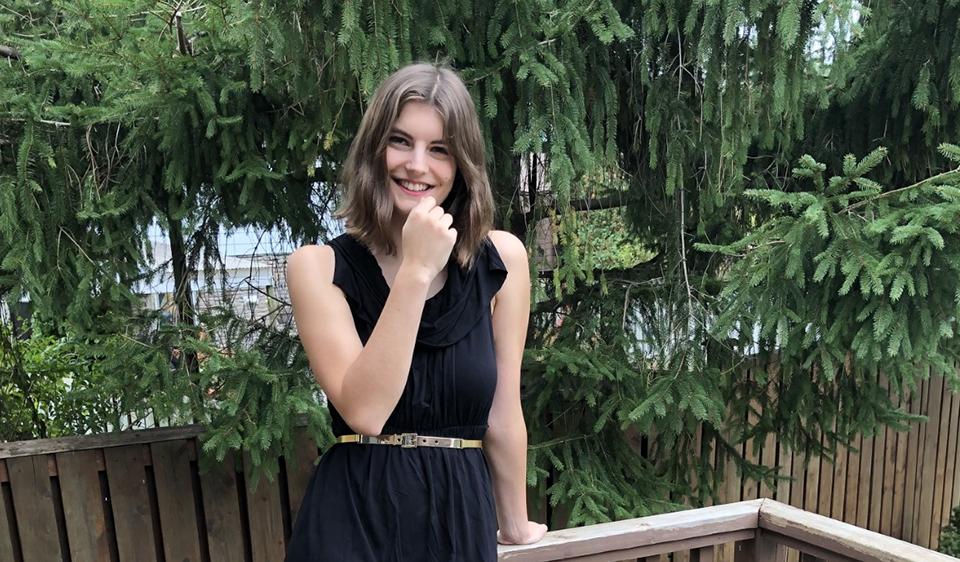 About Sarah Krolewski
Sarah is a third year environment and resource management co-op student. In her spare time, she volunteers as a writer for The Ontarion, independant newspaper at the University of Guelph. Passionate about the environment, she is particularly interested in water conservation and plans to explore graduate studies after completing her degree or pursue a career related to water.
Program: Bachelor of Science in Environmental Sciences - Environmental Resource and Management (Co-op)
Hometown: Mississauga, ON
Year of Study: Third year
Why did you decide to study at the University of Guelph?
As soon as I walked on campus I knew that the University of Guelph (U of G) was the only choice. Not only was the campus beautiful, but I knew that U of G would be the best school for environmental sciences. After my visit, U of G was one of the only schools I applied for, I really put my eggs all in one basket; luckily it worked out.
What do you like best about your program?
I love the variety of courses to choose from. In the environmental sciences major, students aren't streamlined into all taking the same courses, except for in first year. I recently took a soil science course (ENVS*2060), as well as a hydrology course (GEOG*3610)- both topics that I am extremely interested in and excited to discover the courses were being offered.
In what ways were/are you involved on campus? 
I volunteer for The Ontarion newspaper, although it has been a while since my last article. I love the ability to just walk into the office and pitch an idea I had to the editors. Currently I'm on co-op so I'm not on campus. I'm looking forward to returning to campus when I have more time for some articles.
Do you have a favourite class or professor? 
My favourite class was Environmental Hydrology (GEOG*3610). I applied to water resource engineering program at Guelph as well, since water is my main interest, but decided to go with environmental sciences. That course was exactly what I loved learning about, and I'm still doing my best to take as many water-related courses as possible.
What residence did you live in during first year? 
I lived in East residence in the Eco House. A lot of other environmental science students lived there as well. I'm really glad I lived in residence, my roommate and I ended up becoming really good friends, if only we were in the same program so we could hang out more!
Where is your favourite spot to hang out on campus?
Definitely the library. I'm able to get so much work done whenever I go.
What is an unforgettable university experience you've had?
Probably during orientation week. I was extremely introverted in high school, and I decided that I wouldn't be like that anymore. And so, I talked to almost everyone I saw and made a ton of friends. I lost my voice by the end of the week, I'm known for being quiet so it's no surprise.
Do you have favourite spots in Guelph?
I really like downtown Guelph, there's a lot of nice shops there. My Kitty Cafe is always nice to visit.
What is a hobby that makes you happy, or relieves stress?
I have way too many hobbies... one that makes me happy is drawing, and I'd say kickboxing is a good stress reliever. 
What are your plans or goals after graduation?
I'm looking into getting my master's, but that is still up in the air. Overall, my goal is to get an environmental job related to water, hopefully helping to reduce water scarcity around the world. I'm also planning to write a novel, and eventually open a book café. I'm a strong believer in "If you can dream it, you can do it," so I'm working hard to make my dreams come true.
Knowing what you know now, what piece of advice would you give to your high school self?
I would probably tell her to take it slow. I honestly still tell myself the same thing even now, ha-ha. I'm always in a rush to get everything done, and I want the past me to know that it's alright if you didn't accomplish anything super grand in high school.
What methods have you found to adjust to remote learning during the period of online class delivery? 
Lists. Lists every day. It's so easy to miss things when everything is online, so making a list daily of what needs to get done has really helped me.
What's one fun fact about yourself?
There is a tiny dinosaur living in my room.
Share this page
News Topics